Discussion Starter
·
#1
·
Got out after work to hit the Bell Bouy for a few hours before dark. A few others out. After an hour we hooked a 15lb fishing at about 50' on a glow spoon and small purple haze flasher. However, it broke off at the boat. Oh well, at least there some around. Nothing else, went in at 8:00 to get some sleep before get back at her at 5:30am.
The next morning we're out at dawn, the first one's out. After 40min nothing still no one around, lots of bait. I notice when trolling toward North Van. puff of mist - lots! There's killer whale all around the shiping lane, definately feeding. And we have a reason for no fish. Later in the morning they get closer. Close enough for a picture from my Nikon Cool pic with no real zoom.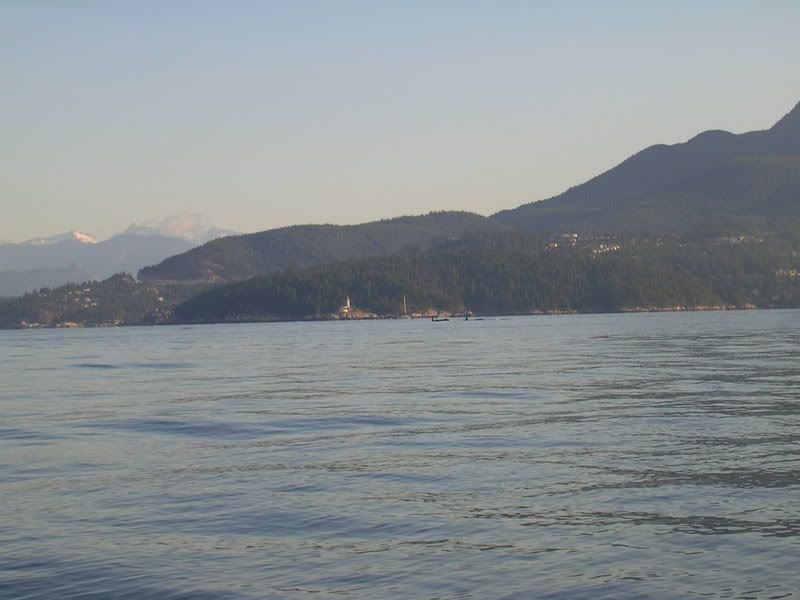 They get closer.
And closer.
I must say a couple things at this point the whales were closing on us and the rest of the boats fishing. At this point we pulled the lines up, tuned the engine off, and drifited.
Closest!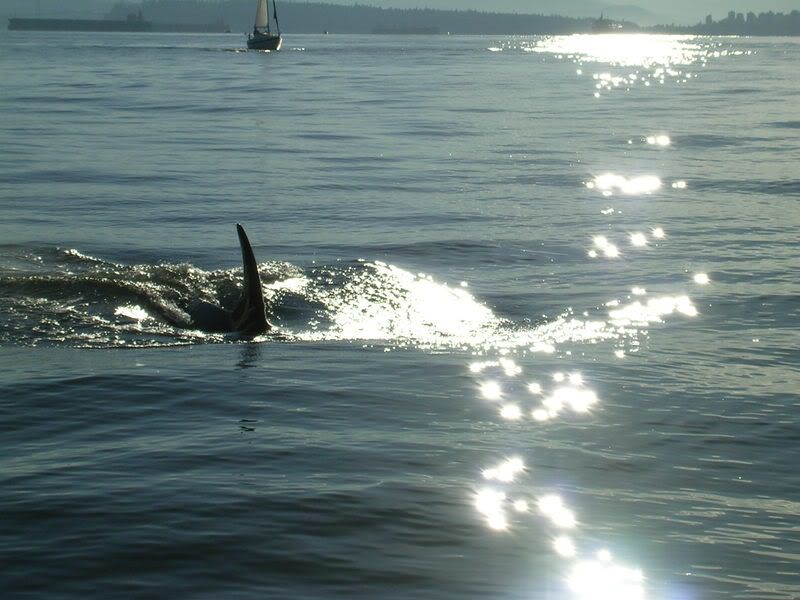 Here are some more.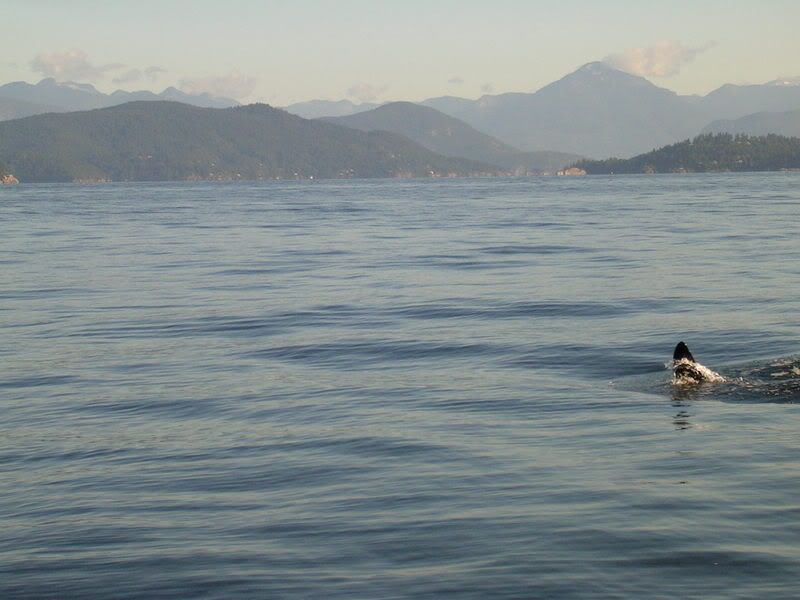 AN AWSOME DAY WITH OUT CATCHING A FISH!!! Have fun, Jason