Discussion Starter
·
#1
·
Well, its that time again. Looking back at the previous year and remembering the fights, the hook ups, and the misses. Those moments that were good and those well.....not so good
. And also dreaming to what lies ahead for the upcoming season.
Winter
Well yet again I did not fish for steelhead. Yes I know what I am missing out on, just don't rub it in. Although I did manage to get out with my fly rod in hand, and target some elusive Harrison cutthroat trout. After many hours of searching, and many gallons of fuel burnt. I did manage to find a fly in my box and found some beaut's.
Spring
Now comes one of my favorite times of the year. The time when the run off occurs, disturbing the water, and making it an awsome time to target by far one of the best species in the fraser valley. STURGEON! It all kicked off in may, and boy did it kick off. Managed quite a few fish in the 1-4 foot range.
Next up to the plate, spring run chinook. My favorite salmon to angle. Springs came and went, although I must say it was a bit of a cat and mouse game yet again. What ever happend to those days where you could wack em' on the second week of May consistently until August? Anyways, as usual success was assured.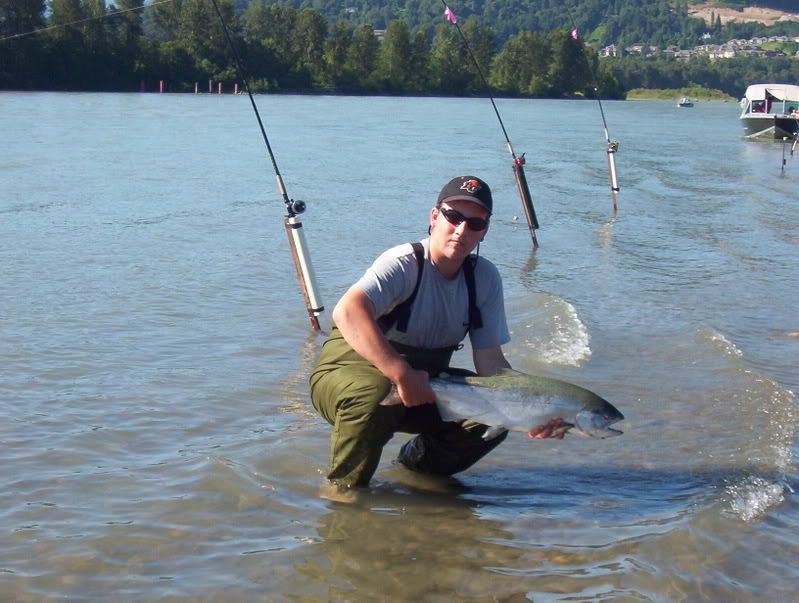 Early Summer
Wow, this was by far one of the best early summers I have ever fished. Lots of springs on the bar rods, and lots of sturgeon on the boat rods. Managed to land a few Chinook in the 10-25lb range, and lots of sturgeon in the 2-6ft range.

Summer
Chinook, springs, and kings! Sockeye? Well, august1st came and well…..no socks…..still wondering now, why they opened it….kind of ruined one of the best bar fishing years yet. So let the gong show begin. All those out there at 4am anticipating for lots of fresh sockeye, well they will go home disgusted realizing that there was a dismal amount of socks to be had. Well springs were being hooked left right and center, while socks were sparsely caught….well….at least where I was….
Late Summer
Sockeye! Yes, they finally show up, around the 22nd of August. Bang, Bang, Bang. Seemed to still be spotty. And extremely large amounts of boom, spring on! To be had by all. Sturgeon fishing was excellent. Had a couple plunk wack! Right away days. The hogs were just teasing us by jumping everywhere. Yet 5 feet was the largest landed.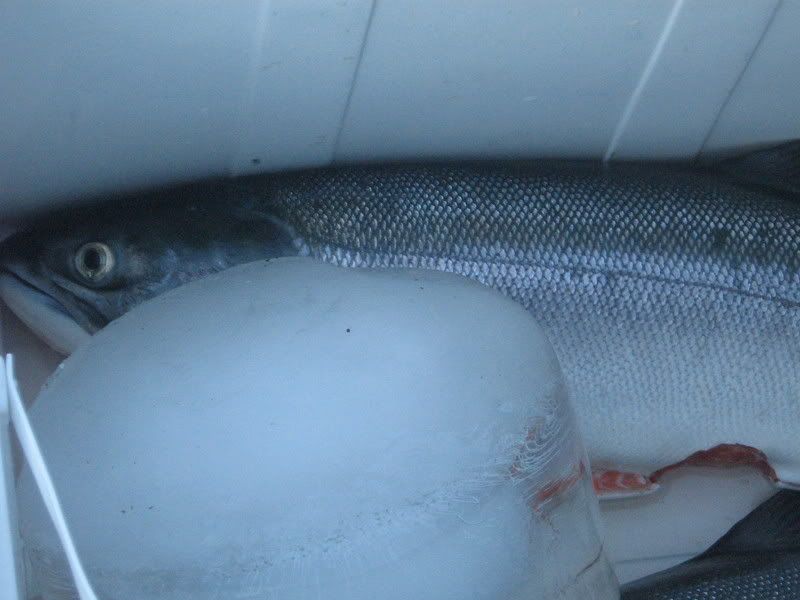 Fall
Due to the amount of time I spent working I got out twice this fall!
1: A trip up the canyon, in pursuit for some sturgeon. No fish to be had, just one crazy hit and well…..that was it…amazing scenery though, and one hell of a boat ride : ).
2: A trip to Chehalis. People everywhere! Catching any Coho? "Nope" "Nope" "oh I saw one jump". None seen nor caught. Managed a huge chum, wow, center pinning is fun! Everyone stared at me as I was apparently the first person to catch a fish all day, I showed up there at 3pm LOL. Hiked into a good secret spot, nope….they just weren't there. Mind you this was late October.
Winter
Winter, well its hard to report now as the season has not really started yet.
Tight Lines & Best Wishes to all in 2007
Mike <"))))))><