Discussion Starter
·
#1
·
Well since work has kept me extremely busy the past few months I decided to take a week off and explore beautiful BC. I have been looking forward to seeing a few sights around BC and fishing a few of the rivers that have eluded me in the past so I packed the car and stole the girlfriends dog for some company. The trip was one that I will not soon forget and has been inked into the fishing calendar as a yearly event. I will let the pictures do most of the talking.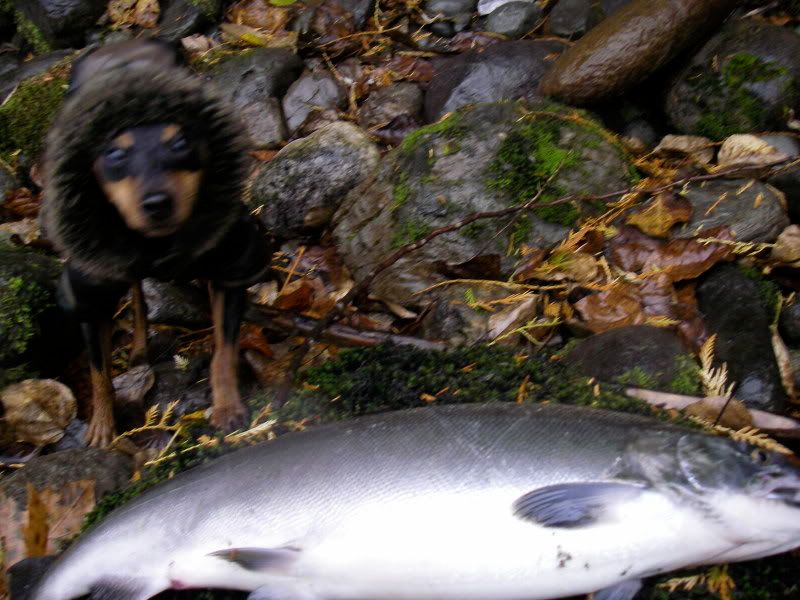 The dog making sure that I knew this was her dinner for the next week and not mine.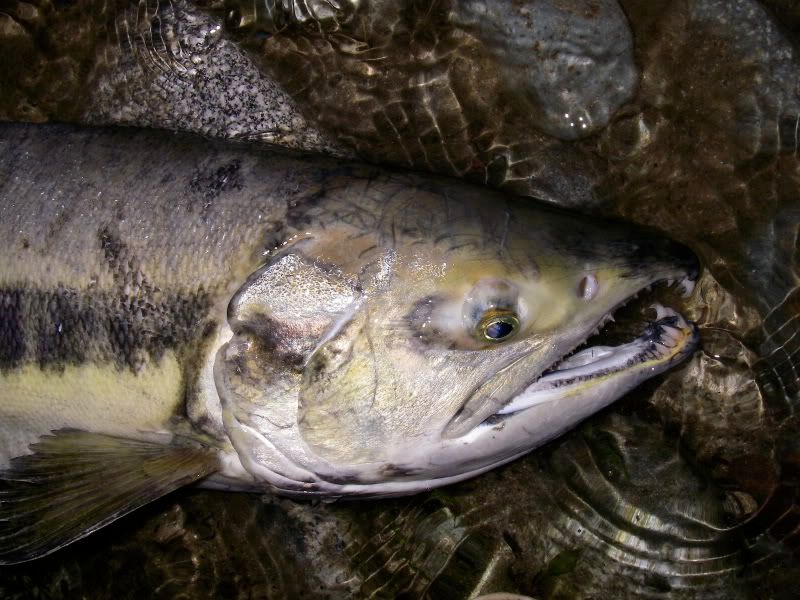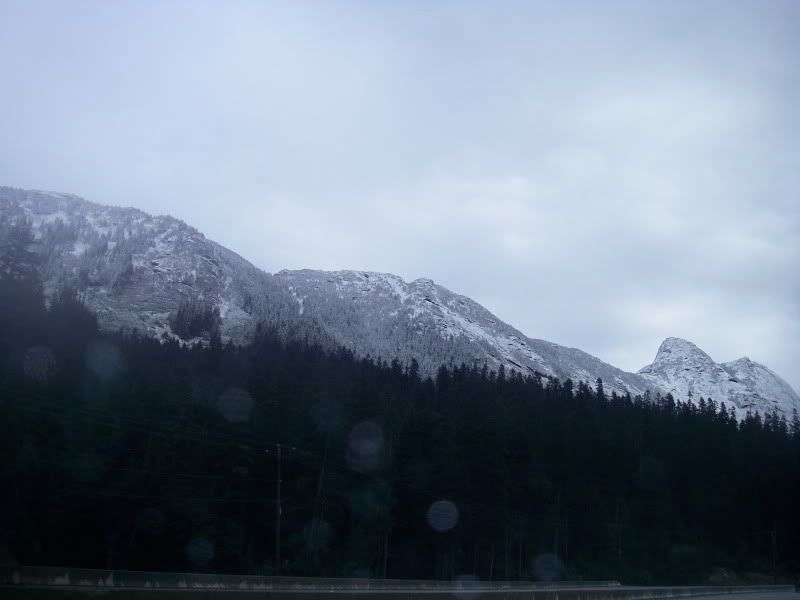 The snow line got pretty close a couple of times on this trip and I did end up driving on a couple of covered roads but never saw the white stuff falling.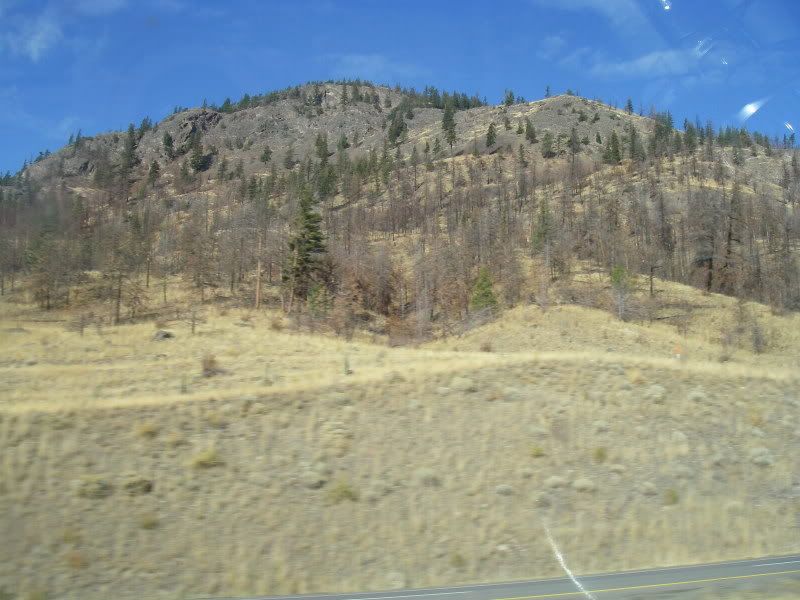 This was about an hour after the previous shot. Got to love mountain weather.
Wasn't sure if I was going to hit any stillwater or not but looking back I was really glad I did. Great fishing in the shallows and very peaceful time of year to hit the lakes.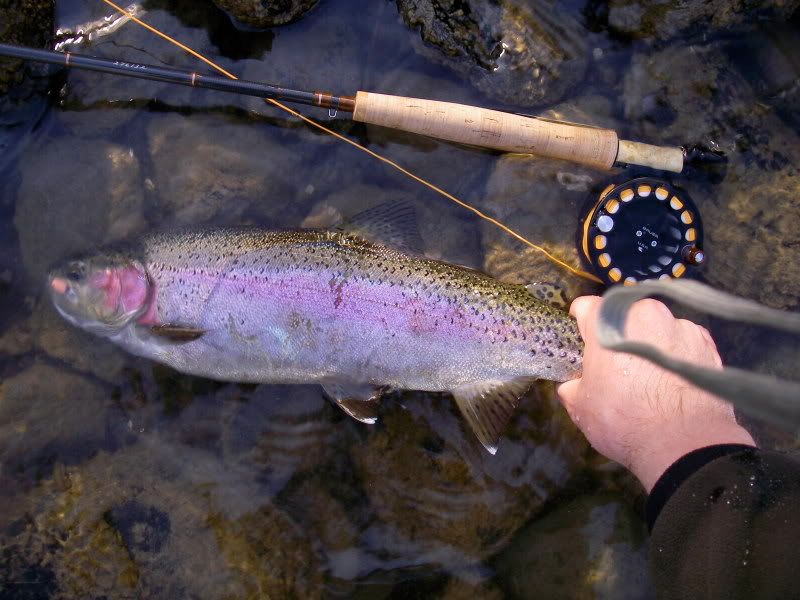 The river fishing was nothing short of spectacular. The colours on these fish were amazing and they gave my 6wt a great workout.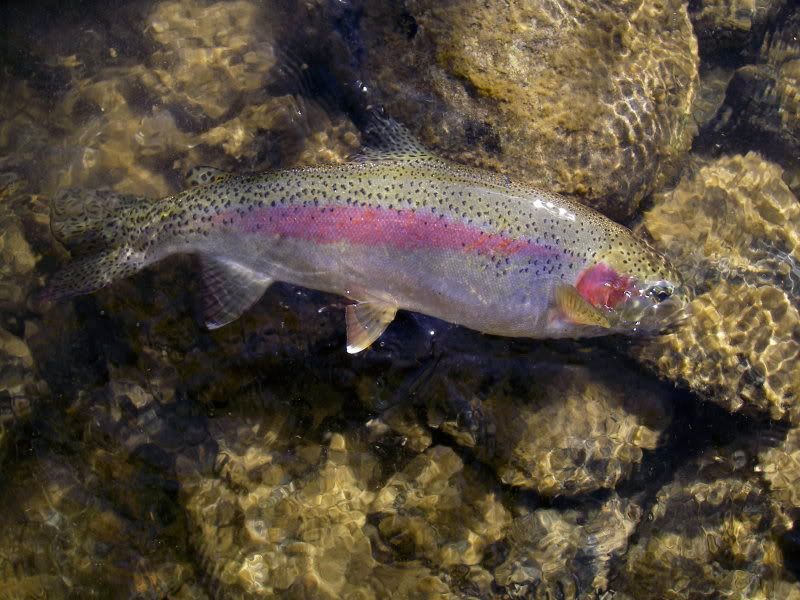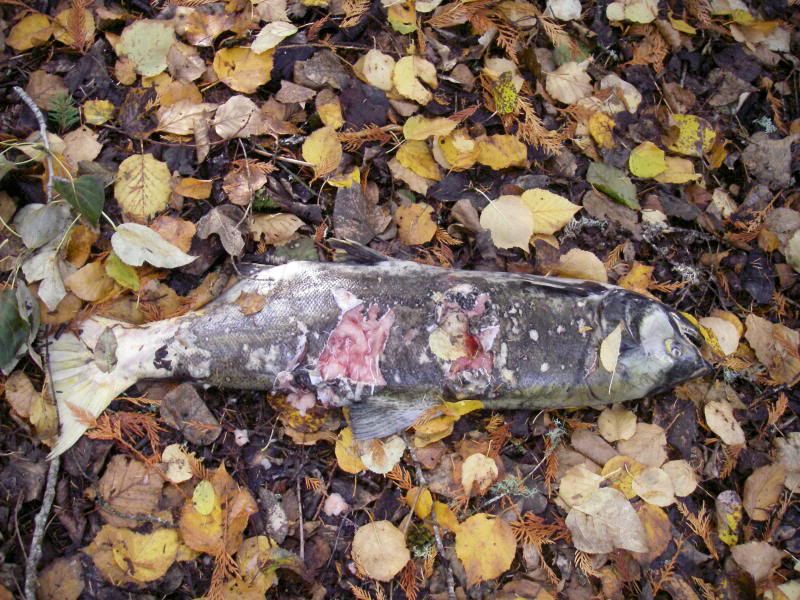 There were several times when walking up and down the flows that I felt something big was around but I did not see a single bear. I found this about 100 yards away from flowing water when walking back to the car. It inspired me to walk just that extra bit faster...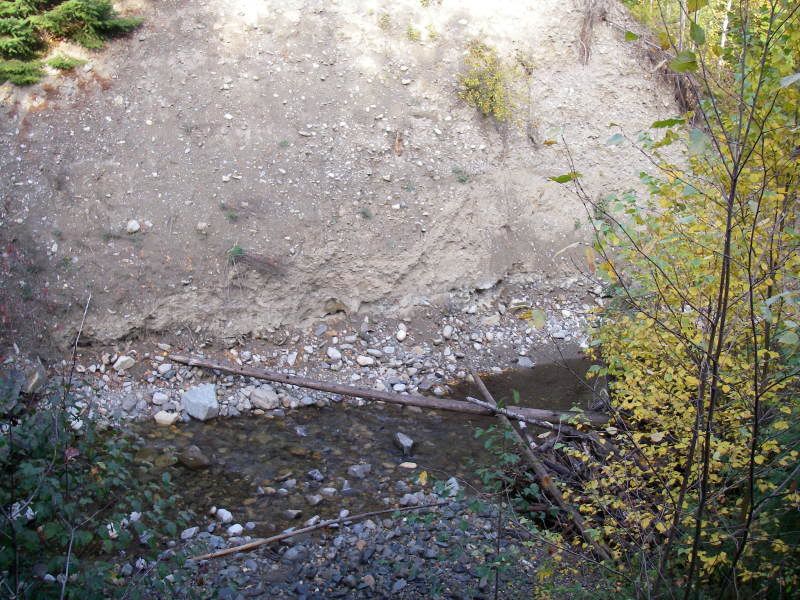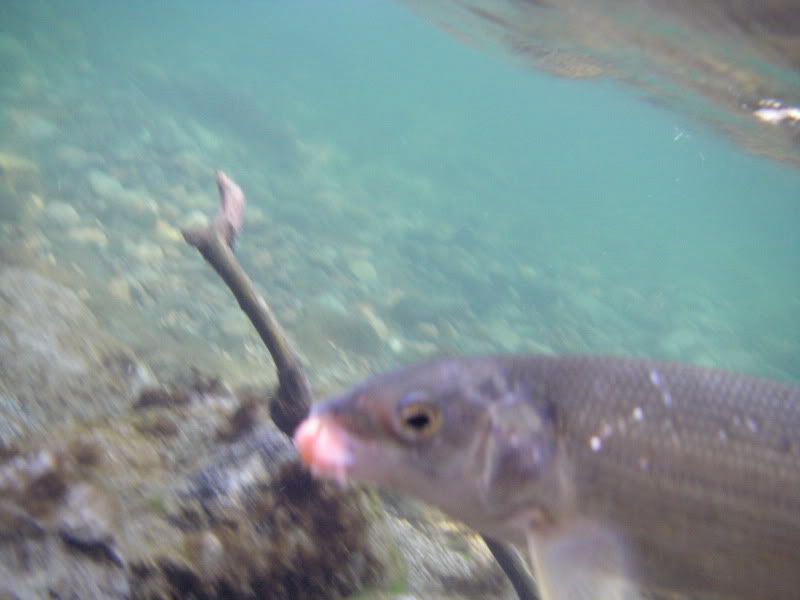 On one of the rivers it became a challenge not to hook one of these before getting your offering to one of the hungry rainbows.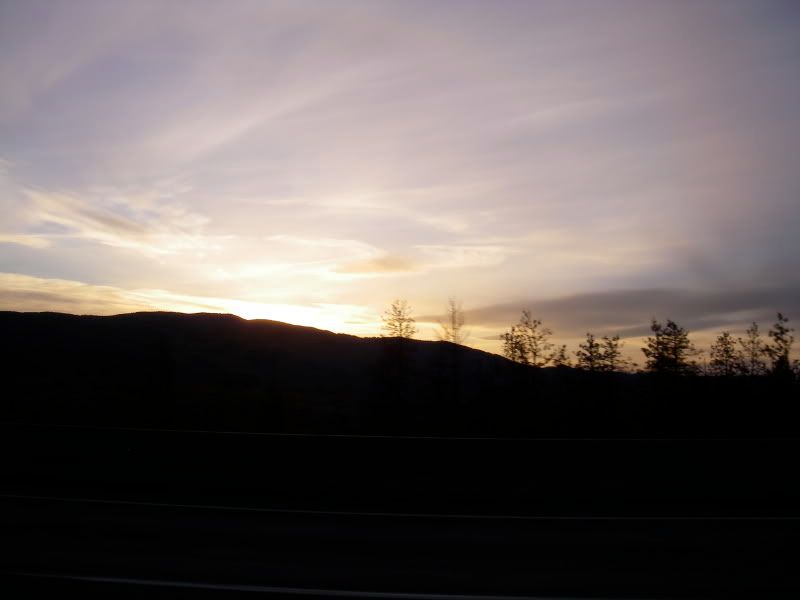 This was on the drive home and a great way to end a great trip.
I hope you enjoyed the pictures.
Tight lines.