Discussion Starter
·
#1
·
Well....
As mentioned we were out on Sunday. Nice day considering the crap weather that has gone on. We made it out for ~9:00 shooting for the tide at ~10:45 or so.
Managed a nice 10ish lb scrappy coho that as you will see was hooked really deep. Then we also manged a nice ~24lb spring right as we said "it's probably time to head in". Lost 3 other good hookups.....one spring for sure and the other 2 didn't get close to enough to get a look, but all felt likely fairly good fish.
Here are some pics............OH and one other thing. If your friend says..."I have a net on board it is a FAMILY HEIRLOOM"; bring your own net. His Dad went to the net the coho for me and fish went RIGHT through the net. Me thinks the netting had seen better days. So my friend decides to fix the gaping hole with some zap straps. As I go to net a nice spring guess what slides right through the net?? Ya....you guessed it, and that was a mess to try and figure out when the fish and gear has all slid through the net. :wallbash:
The last pic is kind of funny. I was supposed to be helping my girlfriend bottle wine on Sunday......ya right.....beautiful sunny that could be spent on the water!!! Anyhow....she bottled the wine and decided to name it after me "ditching out".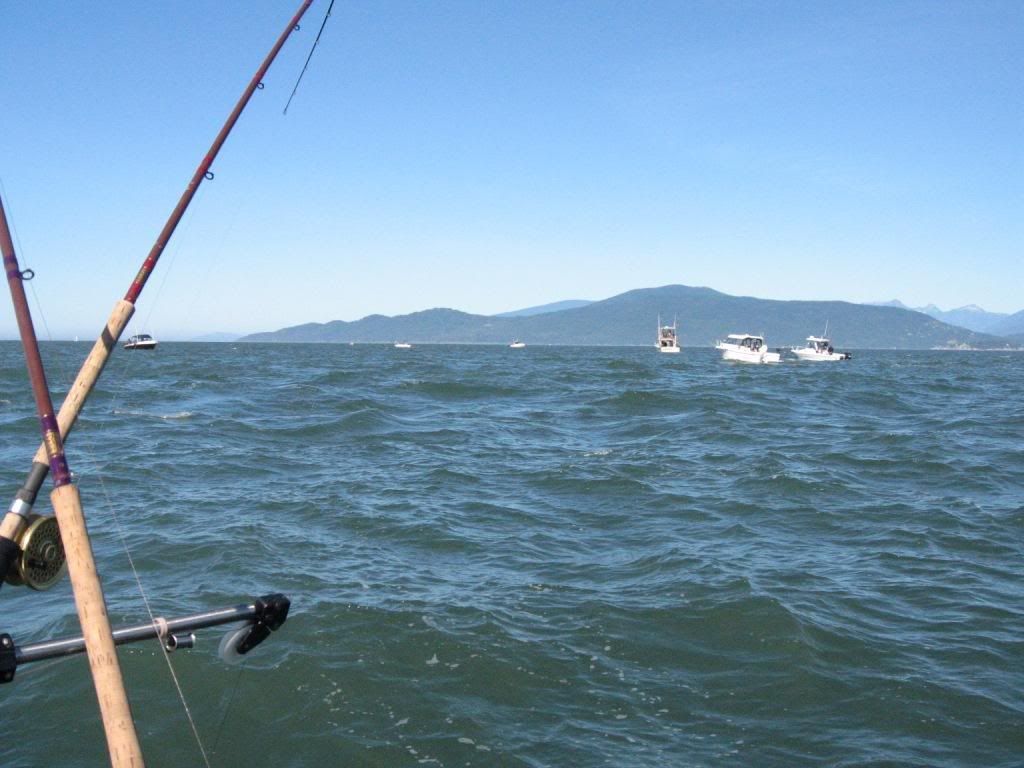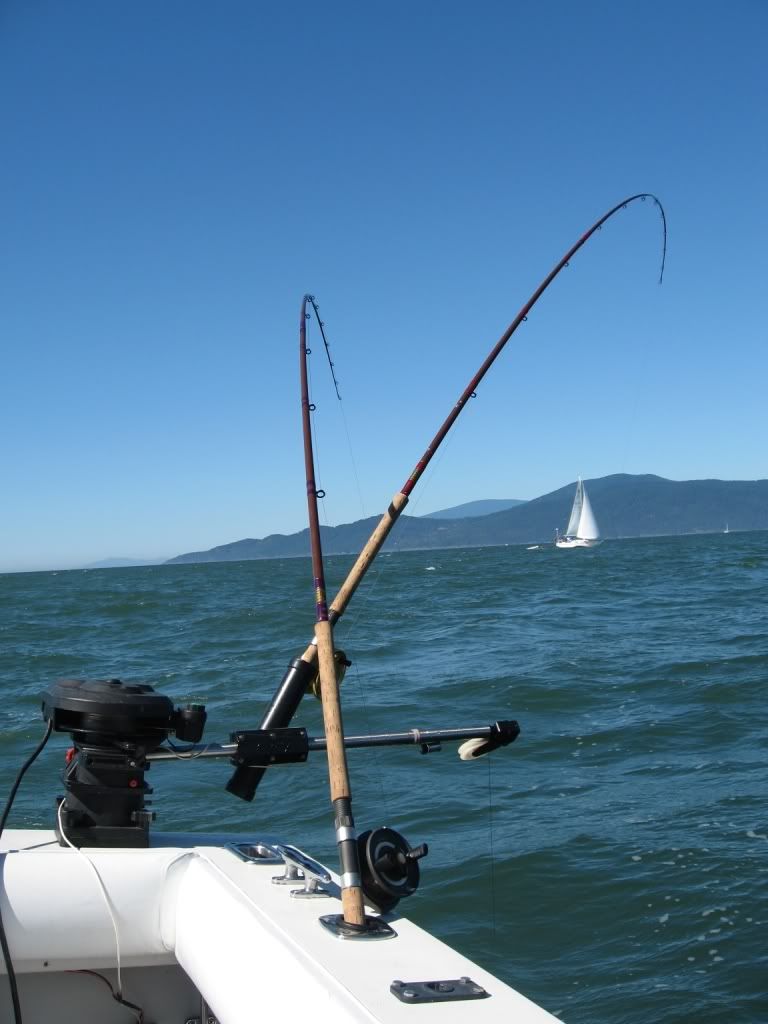 Sorry about the blood.....but it was hooked very deep.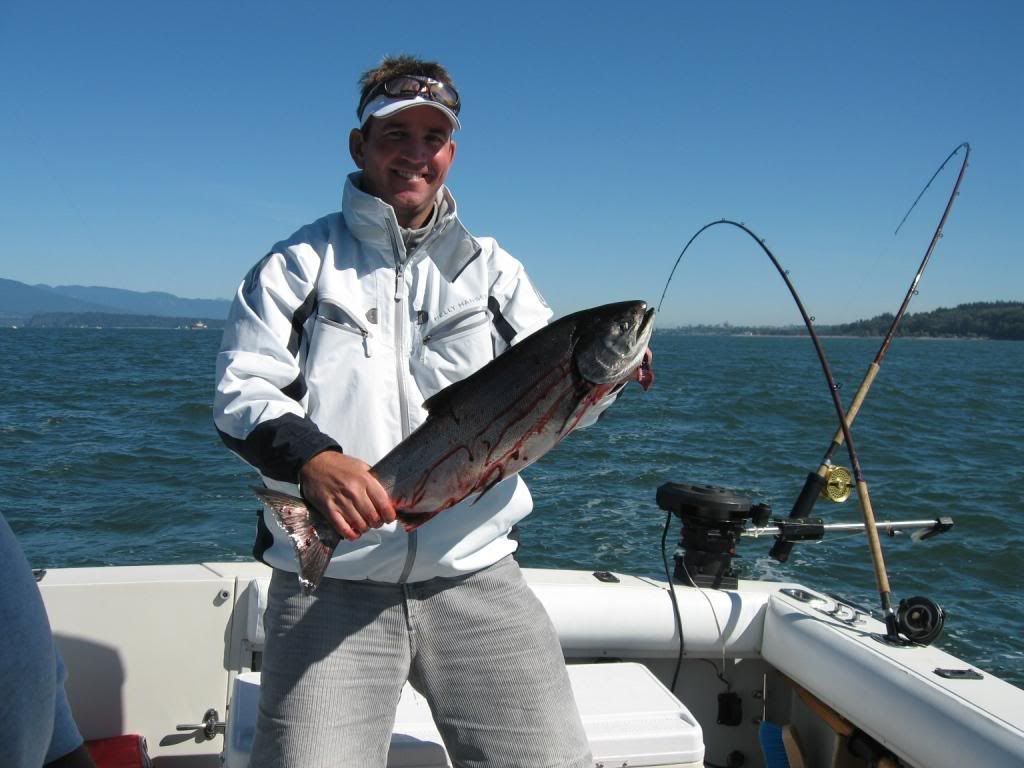 Don't ever trust something like this for landing your fish!!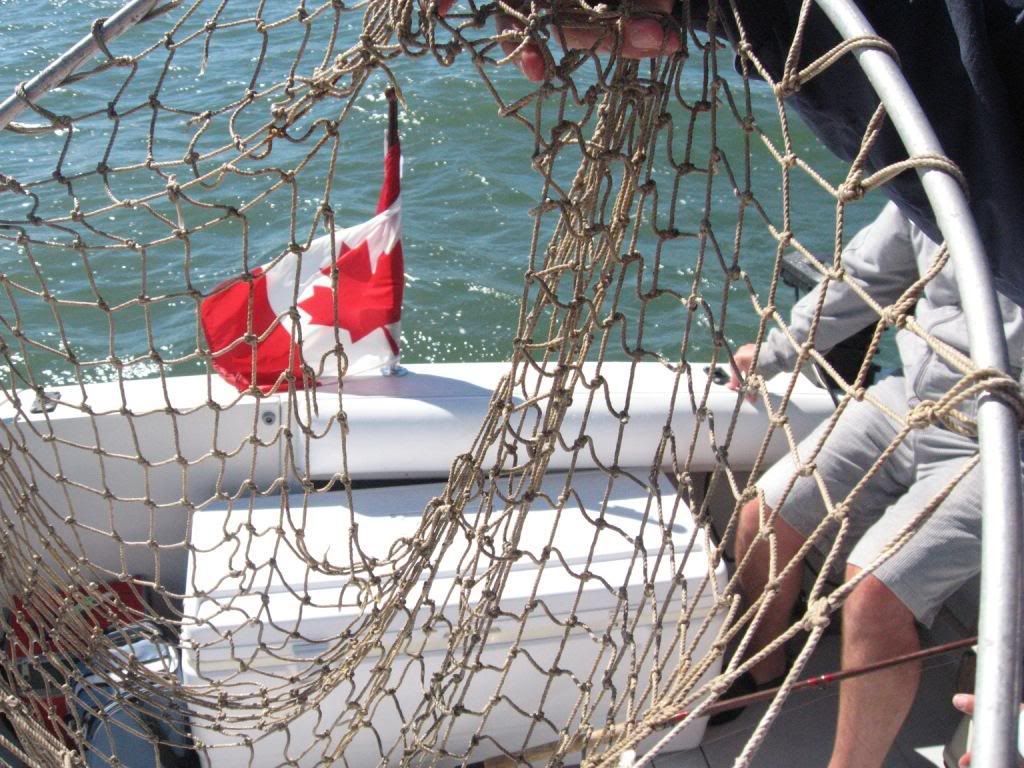 AND.....the fight was on.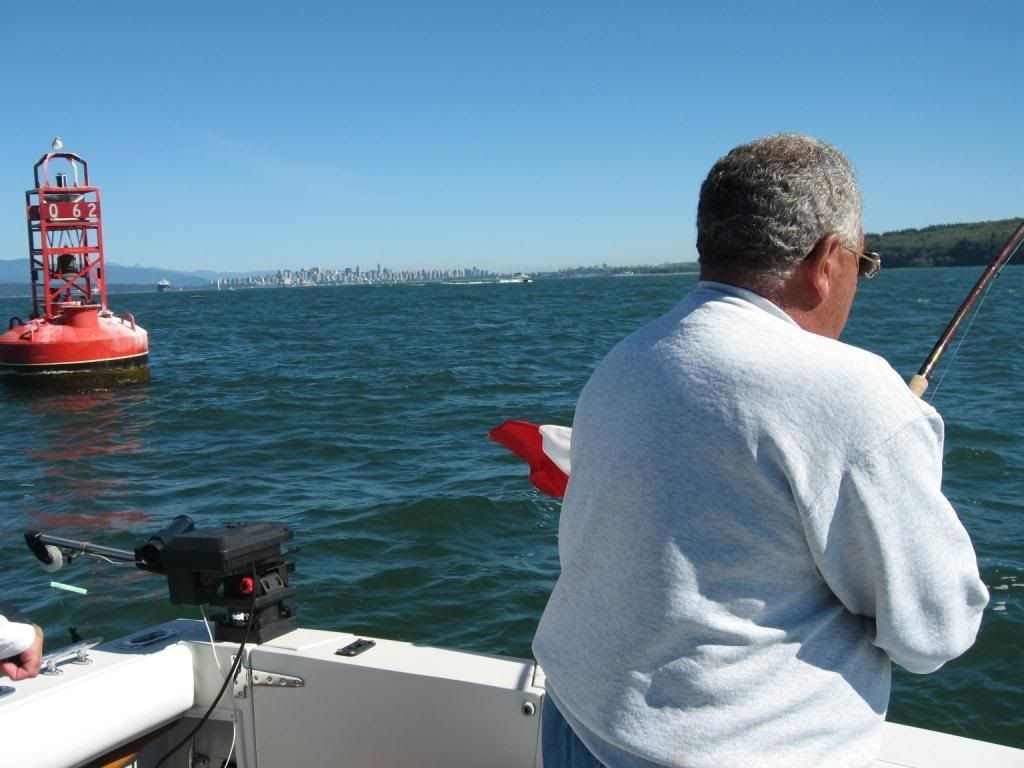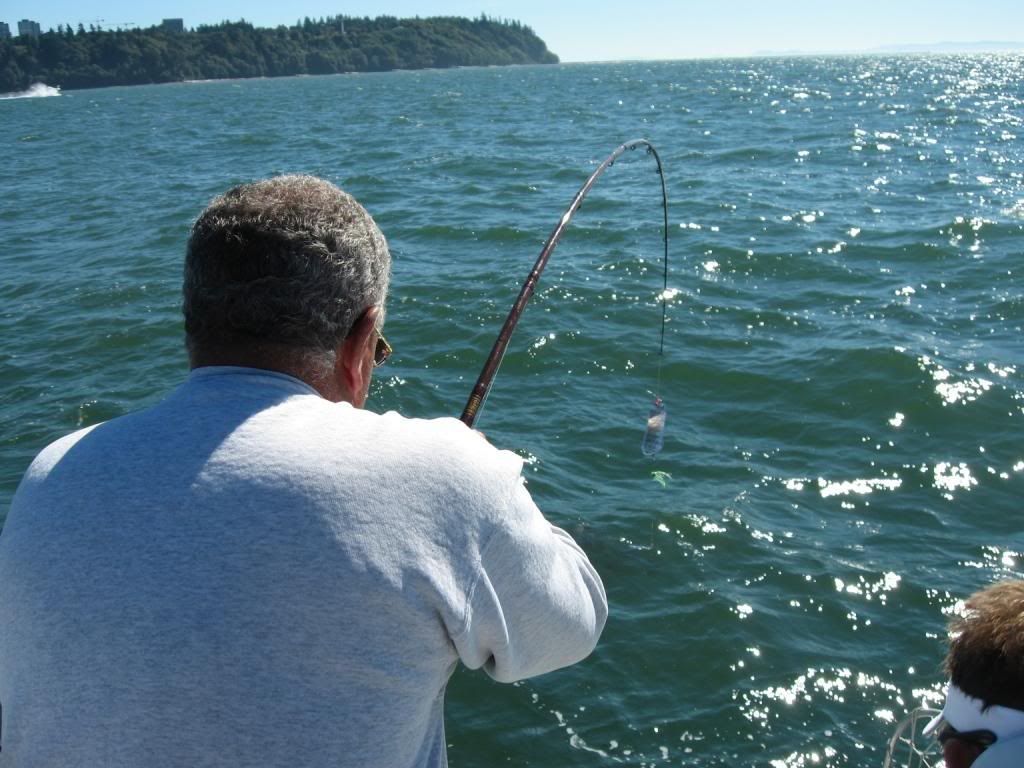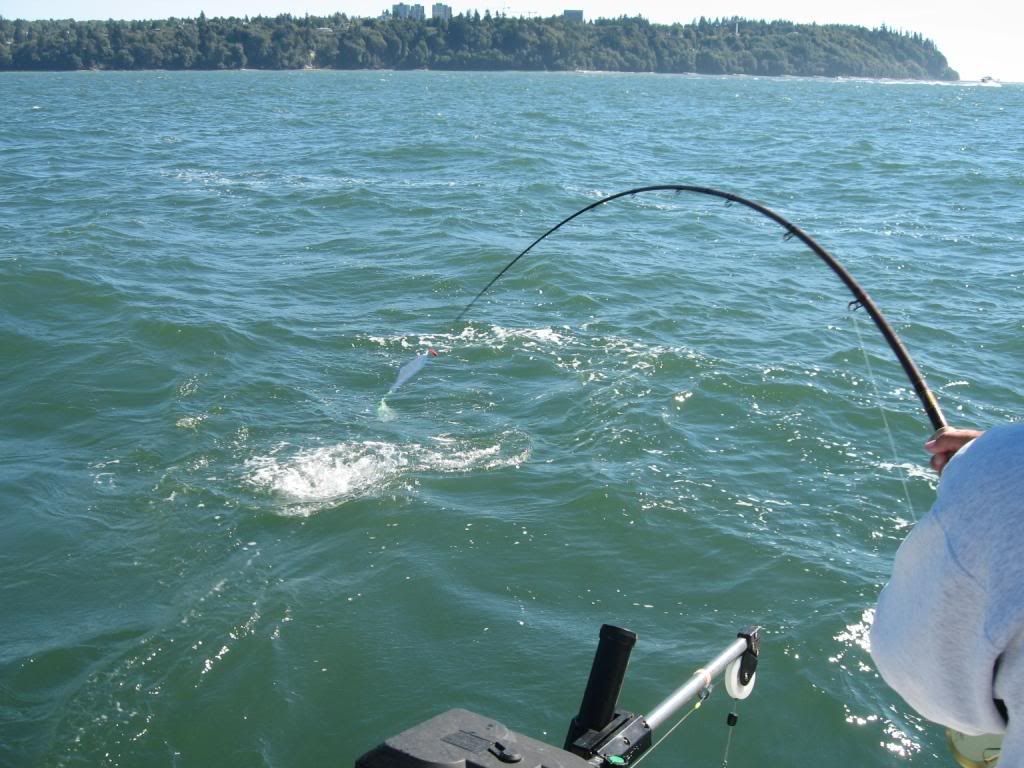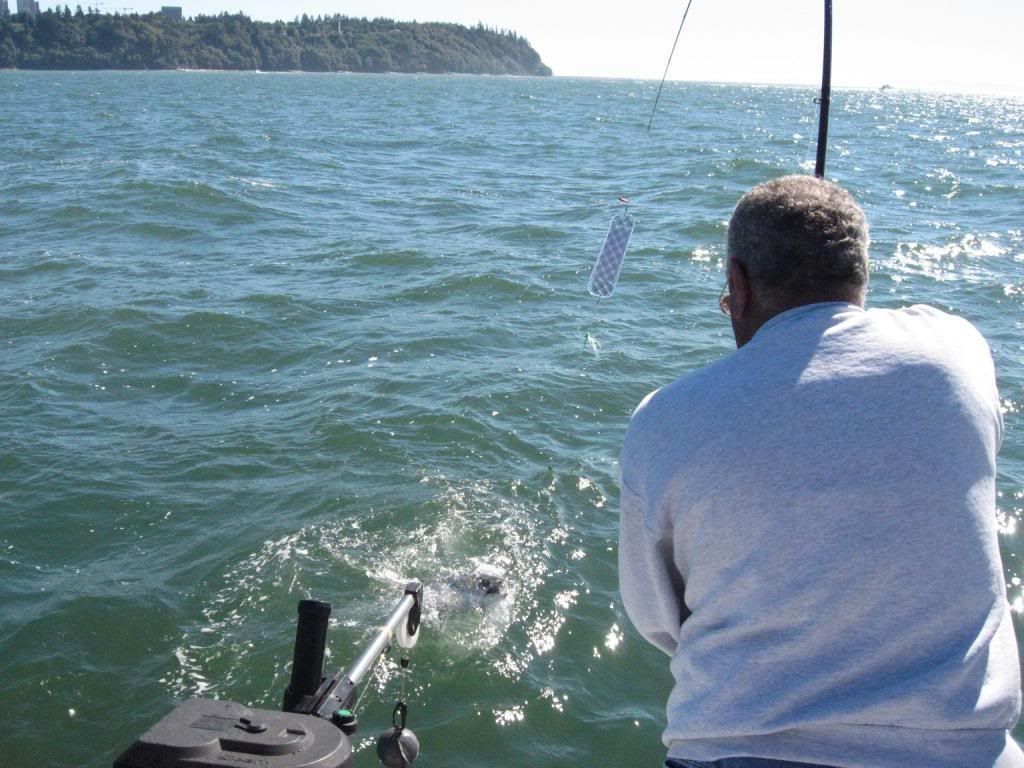 Hmmm.......no net.
eace: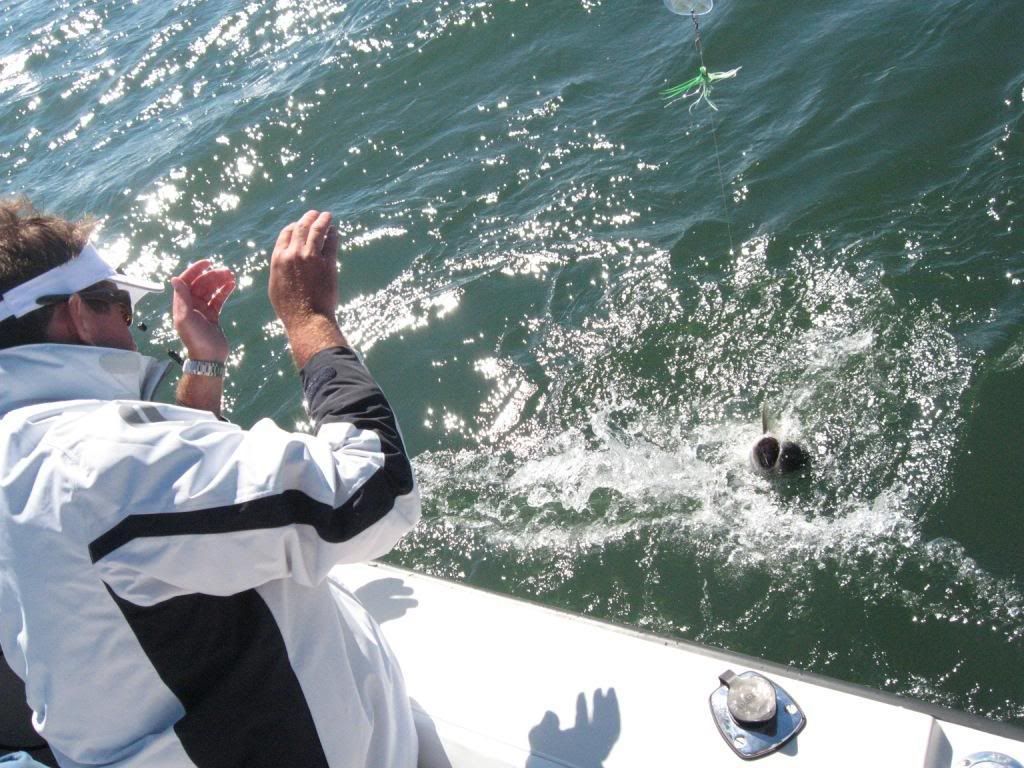 A quick shot with some patriotism throw in.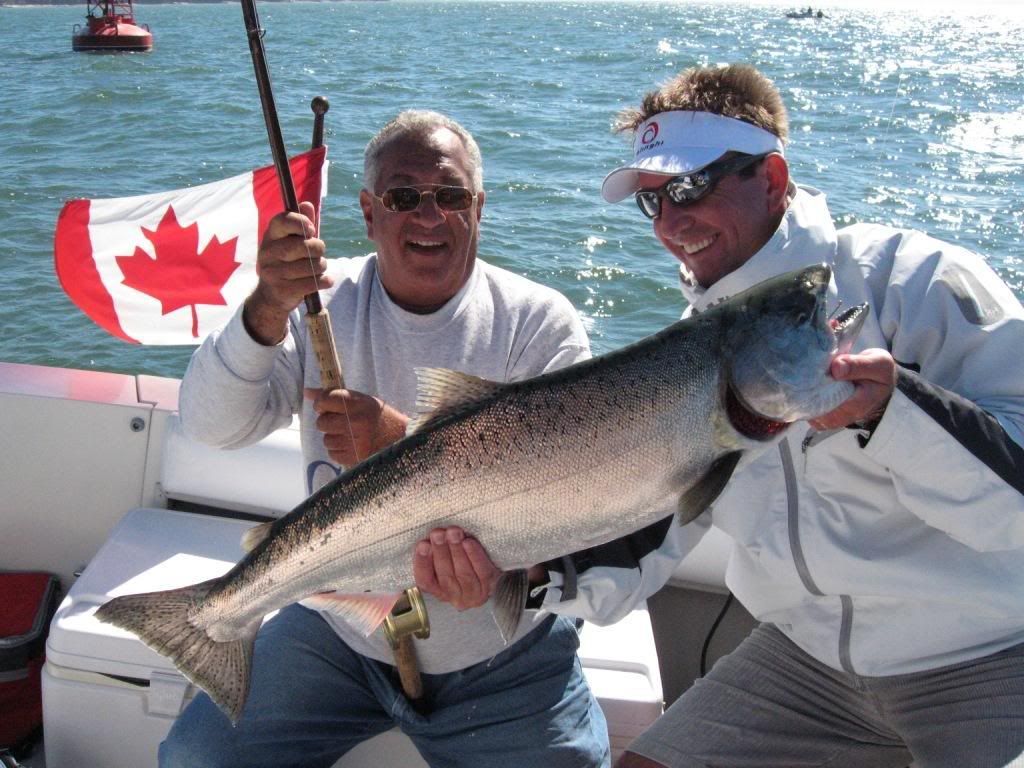 Not too bad on the "hook".......but the smile on my buddies Dad's face was awesome with this fish.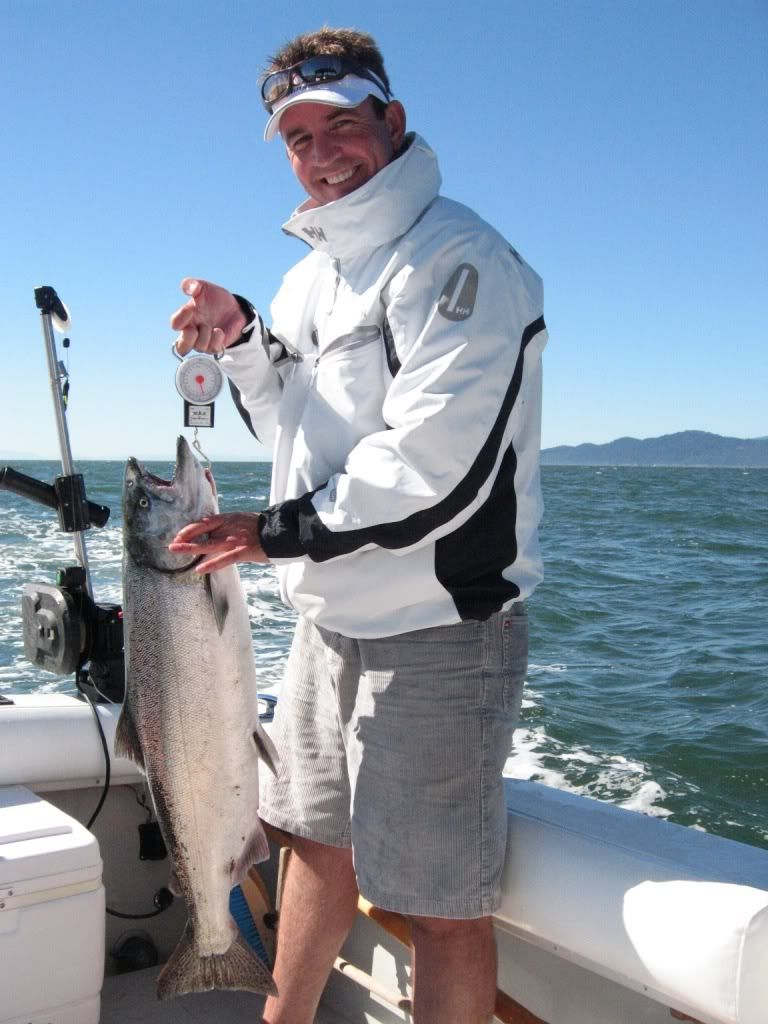 And......this is what I came back in to. I wonder if she would conider some other ones......"I've gone skiing"....."I've gone out with the boys to have a few too many beers".....I could start a full on winery here!! :drunk: