Discussion Starter
•
#1
•
Went for two days up to Bamfield with a guide from Port Alberni - the cannal was much smoother than the road - with my dad, and a buddy for two days of fishing. As we got to mouth of the cannal the weather report was check and it did not sound good, gale warning and high seas for two day. My dad and I would have been OK with this but my buddy had only been on the ocean a few times. I knew it would be torture to take him off shore so we stayed inshore. I was sure we were not going to get much.
We started fishing off the southern point of Effingham Is and soon we had on a nice spring in the high teens. That started the best day of salmon fishing I've had. We got two more springs (23ish, 10ish) and a coho there.
We move to try for a halibut, ling or big rockfish. My buddy who had only ever caught the one small spring was on deck whlie the rest of use were getting lunch and bam he hook up a halibut with no idea what too do. He got it in and is now a fisher for life. We ended the day with a big strike at the halibut spot but strangly the fish like to swim up. A 20ish spring took the big hoochie we were trolling for the halibut. It put on a good fight even on the heavy gear.
Day one could not have been better.
Day two was not so good we did not get anything of note in the boat but did have a fish we could not get off the bottom when going after halibut again. My fault though, I had ask the guide if we could put on the lighter gear as we got a salmon there the day before.
The weather was overcast burning off in the afternoon with it doing so earlier the second day.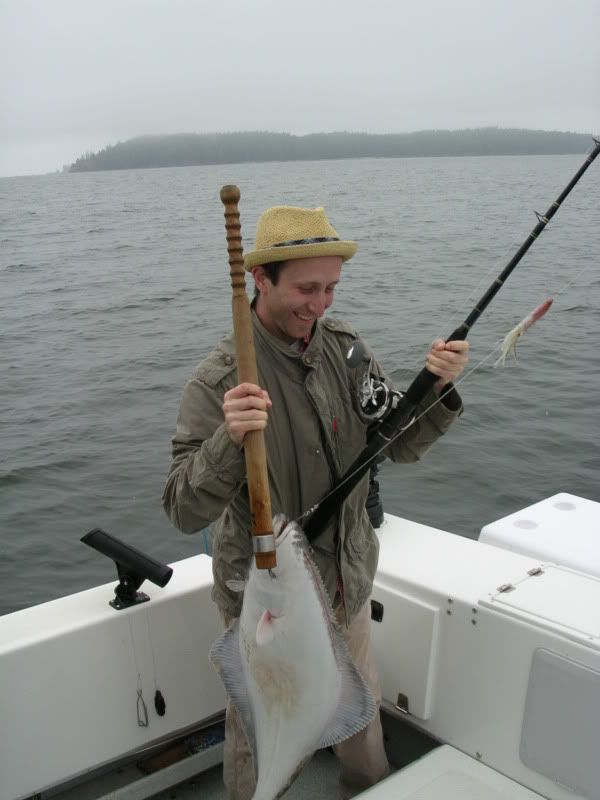 My buddies second fish.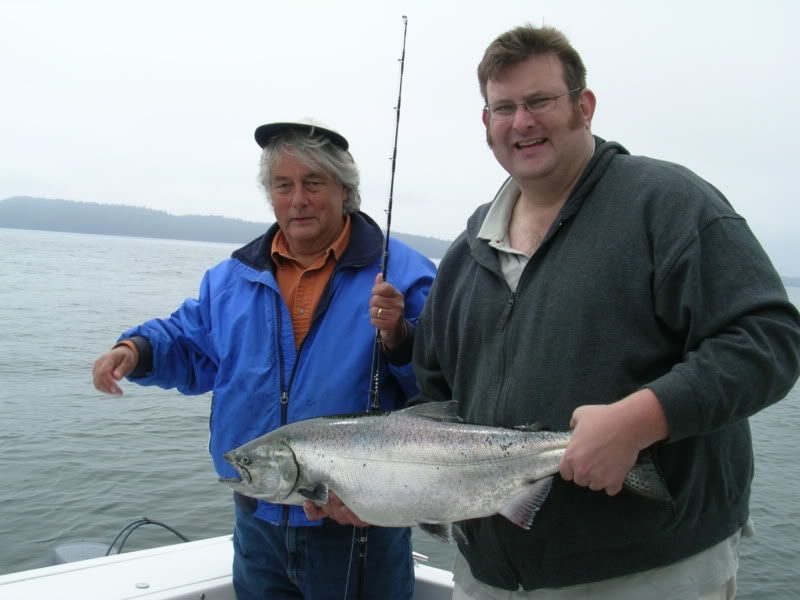 The things you catch fishing for halibut
The days catch - dinner for the rest of the year.
Oh, cameras and DEET don't mix... the Deep Wood Off when off in my bag and destroyed my camera. Now I can get a water proof one.
Have fun, Jason