Discussion Starter
•
#1
•
With Summer now rolling into fall it's time to stock up on lures for the fall Salmon fishing.
http://www.youfish.tv/fraser-valley-fishing-report-mid-september_64a2ec387.html
Bent Rods has added some new lures to our existing line up of proven Canadian made Salmon catching lures.
We have all the usual killer spinners and jigs available through our on line shop or many of the local tackle stores.
Some new items to lookout for this season are
3/8 ounce Twitching jigs. There are 10 patterns available in the deadliest colours for Coho salmon fishing.

You can watch my youtube video on twitching jigs at this url
https://www.youtube.com/watch?v=YsU2vI56Kls
We also have do it yourself jig head packs in 10 colours in sizes 1/2 oz, 3/8 oz, 1/4 oz, 1/8 oz, and 1/16 ounce on our killer sickle hooks.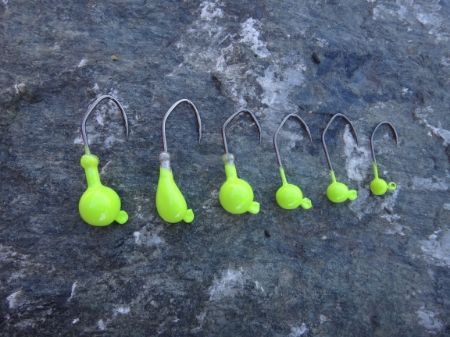 Tight Lines and Bent Rods.