Hello everyone, hope you had a great fall of catching fish.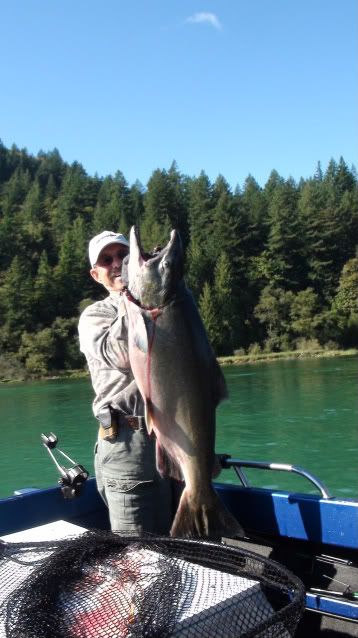 September saw a huge push of fall Chinook in the Fraser Valley and our guides had some great days fishing spinners on the Fraser and other systems for these hard fighting large fall Chinook. The odd chromer is still entering the Fraser but realistically this Chinook season is in the books and what a great one it was.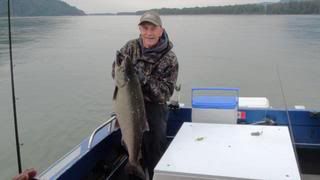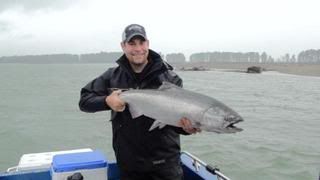 Late September was also great sport for early run Coho, it seems there were good numbers of both Interior stocks and Fraser Valley fish. We had some banner days fishing Fraser Valley tribs for early Coho, Copper spoons and spinners were working very well along with twitching curly tail jigs.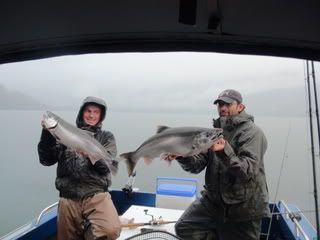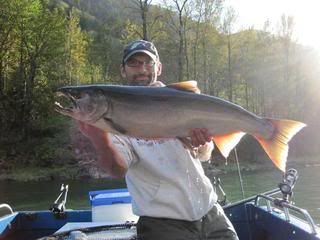 After the early Coho fishery we had a huge bump of fresh Coho in early October and we had some world class days fishing these large Chrome coho using light tackle and spinners. Alot of these fish came in less than 4 feet of water and many of the takes were visual which was fun to watch.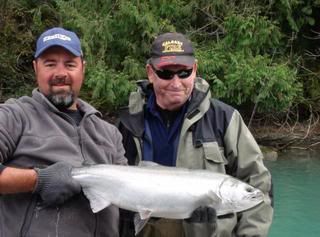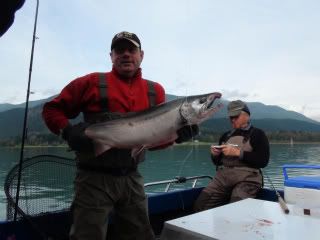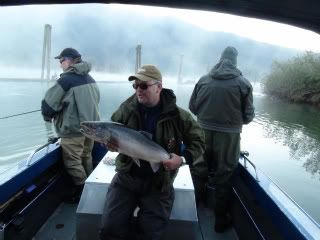 As of late we have been getting into a handful of Coho in the mornings and then heading off to fish for Chum salmon or Sturgeon.
We should still be getting a bump of fresh Coho soon and we have a few days open for trips if light tackle Coho fishing is of interest to you.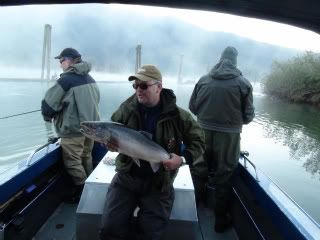 The Chum Salmon fishing this year has once again been excellent, while some systems have seen smaller returns we have been catching them very well in our usual spots.
Next to come is the smaller runs of late seson chromers, these fish can take some hunting to locate but as we are on the water daily we have finding them very dialed in and have no problems putting clients on some hot chrome late Chum. If some late season arm busting Chum action meets your fancy call us today to book your adventure.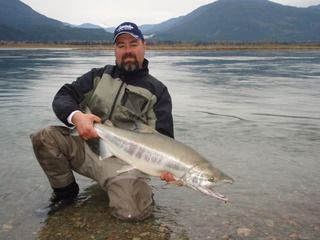 Sturgeon Fishing action is really heating up, in the late fall Sturgeon strap on the feed bag and start packing on weight for winter. Some of our largest fish are caught in the late fall. The month of November is a great Sturgeon month, and Bent Rods will be on the water daily hunting the Big Dinos. If you are interested in some late season Sturgeon action call us now and we can get you into some fantastic fall Sturgeon fishing.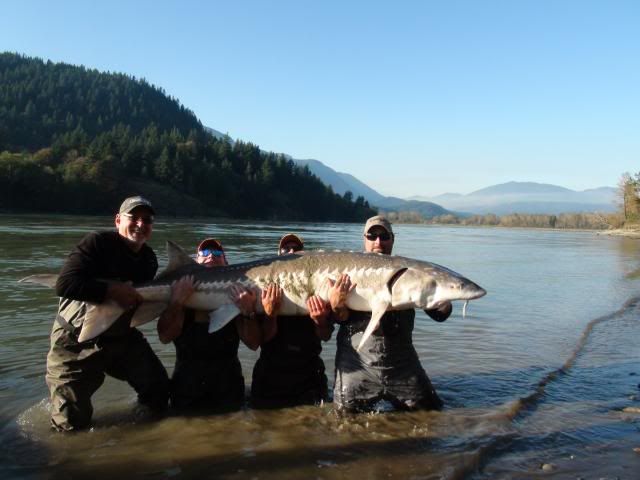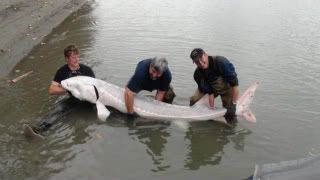 Bent Rods to everyone and lets hope for a great Steelhead year.
Rod