Discussion Starter
•
#1
•
Hello everybody on this great Fishing Forum.

The Fraser River Valley is FULL of water at this time, every river, lake, swamp,slough and ditch is at maximum capacity, which is really not a bad thing in the long term health of our fisheries,

On the Mighty Fraser it is business as usual for those of us out fishing for the Monster Sturgeon that lurk below in her depths.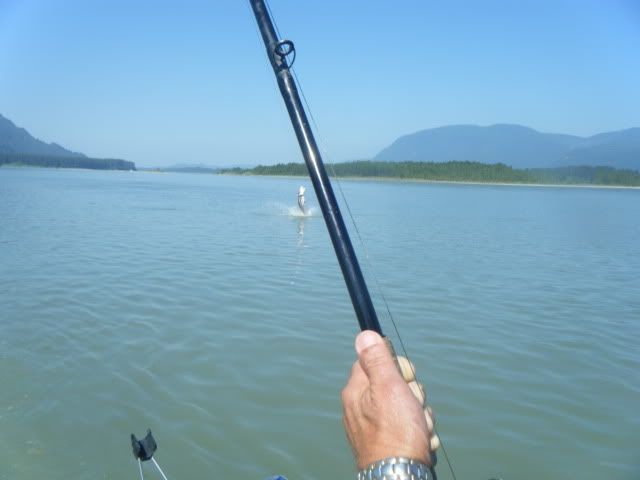 Sturgeon Fishing has been good to excellent as of late and the hungry fish are definately there to be caught for those who have the high water situation figured out.
If you are interested in a fun day of fishing Sturgeon, simply call our office at 604 794 5976 and we'll get all the details sorted out for your day of Fishing Sturgeon on the Fraser River with a true Sturgeon Fishing Master.

Heres a recent video blog of "Fishing With Bent Rod" that showcases the highwater and HUGE Sturgeon we are catching right now.

http://bentrods.ca/video-blog-fishing-with-bent-rod-fraser-river-sturgeon-fishing-in-high-water

On the smaller Fraser Valley River scene all rivers are now open to fishing.


While trout fishing for small fish is certainly very good at this time more experienced anglers will be chasing down the runs of salmon and Steelhead now entering the rivers.
Chinook Salmon will be arriving daily through July and early August in the Chilliwack and Chehalis Rivers, these brute fish are the hardest fighting Salmon in our local rivers. They are often hard to locate and sometimes even harder to catch as they like hold deep and in swift currents.
I have spent many years learning the tricks of consisitently catching Summer Chinooks and if you would like a day out with me fishing for them, simply email us at

[email protected]

.
The Chilliwack River also has a large run of Summer Sockeye salmon headed for Chilliwack lake in her waters. These are not the endangered Cultus lake fish, this run to Chilliwack lake is much healthier and abundant. These fish are not retainablle but some very fun catch and release fishing can be had while targetting the Chinooks, as we often target Chinooks with jigs, Sockeye as well love a prawn tipped Bent Rods jig.





Summer run Steelhead fishing will also be heating up at this time, while not an easy fishery those who put out the physical efforts and learn the secrets of this fishery can see good rewards. I have spent many summer days chasing down these silvery acrobatic fish. Many lures will take Summer Steelhead but two of my favorites are Jigs and Spinners. Bent Rods has all your Jig and Spinner needs covered, if your local tackle store is not carrying our huge selection of jigs and spinners urge them to do so or call us direct at 604 794 5976 and we'll get you dialed in.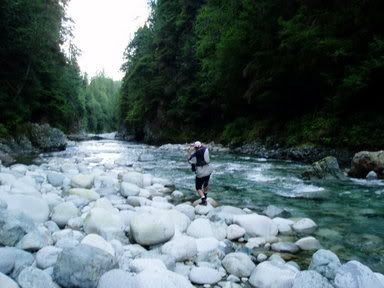 Freds tackle has opened a new store in Abottsford BC, go in and check out the new store. Freds carries the largest supply of Bent Rods products in the Fraser Valley.

Most local lakes will really turn on now that Summer is here, from the smallest of tiny ponds to the great big lakes like Harrison, great fishing can be had for the adventurous. Fly fishing, trolling or even vertical jigging can produce some great fishing.

One of our favorite local fisheries is Chilliwack lake, this large lake can offer great fishing for rainbow, cutthroat and bull trout during the summer and fall.
If you would like to join us for a day on this big, beautiful and scenic lake just email our office at

[email protected]

and we can discuss details and get your day booked.

While I could write a book on all the great fishing to be had in every nook and cranny of the Fraser Valley, I will leave the fine details up to you as learning these secrets is the greatest reward a fisherman will ever have.

I hope you enjoy the beautiful Summer that the Fraser Valley has to offer and if you have any questions about fishing or booking a trip with us call me direct at 604 845 9893 .

Tight Lines and Bent Rods