Discussion Starter
•
#1
•
Hello folks, hope you had a great fall fishing season.
Seems there were plenty of salmon and great Sturgeon fishing in the Fraser Valley.
With winter slowly creeping up on us, its time to switch gears to Steelhead

.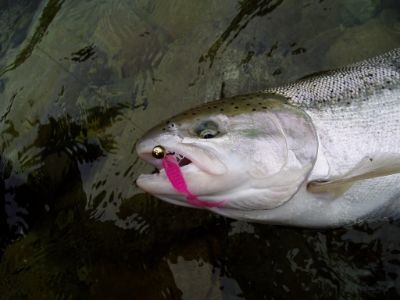 With fishing jigs becoming one of the most used techniques in the Fraser Valley these days the demand for "Jig Tying Seminars" has become huge.
In light of this I will be doing a handful of Seminars at the "Bent Rods Guest House".
These are 3 hour minimum seminars (usually 4

)
These seminars will provide you with all these information and skills needed to catch both Salmon and Steelhead on your own creations.
You will leave with 4 jigs minimum that you tied and these will be some of my deadliest patterns.
We provide coffee, tea and some snacks for everyone.
I will also mention we have a suite available for anyone who wants to stay the night and fish the next day for Steelhead locally.
Our suites are $100 per night and have 2 bedrooms, each room has a Queen and a double bed, so 4 guys is no problem, they have full kitchens and everything an angler needs.
The first seminar will be Friday, December 6th at 7pm, just in time to get you filling jig boxes for the season ahead.
Seminars are $50 per person.
the other seminars are as follows
Saturday January 11th 6 pm
Saturday January 25th 6 pm
Saturday February 22nd 6 pm
Saturday March 15th 6 pm
To book your spot call us at
Office 604 794 5976
Rods cell # 604 845 9893
or email us at
[email protected]
Look forward to meeting you all and getting you catching Steelhead and Salmon on your own jigs.
I would also like to mention we will be tying some twitching jigs for those of you who want to laern this great technique

.