Discussion Starter
·
#1
·
We finally had some success
after having a few weeks of learning the ropes we finally connected. It was a bit drizzly in the morning but the afternoon turned out really nice. We started over by ambleside and started fishing with two other boats out both looked like charter boats. They must have had a good laugh watching us as we are still a bit new to trolling with sport gear. after a few passes bouncing bottom and making flasher sausages (stacking riggers is not as easy as the charters make it look)everything settled into a rythm and we finally got the gear to fish "right"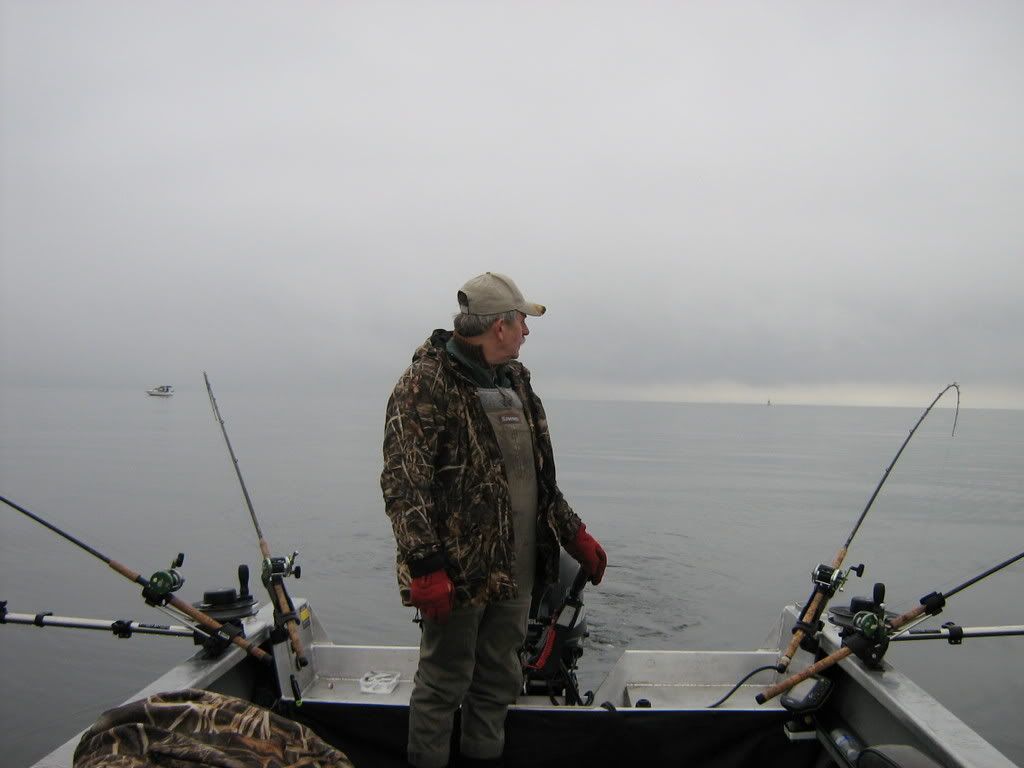 Now we were cooking with pam!
as soon as we hit the 120 ft mark "Pop" left clip pops ,I think to myself, great here we go again! i grab the rod and it bucks a couple of times now all hell breaks loose and i can imagine what we looked like as one is fighting a fish and the other is trying to lift riggers,stash rods run the tiller, and untangle the net which is now buried under everything just stashed. What a clusterf***
Anyways we got it in and it was just a tad to short. Sweet, let it go ,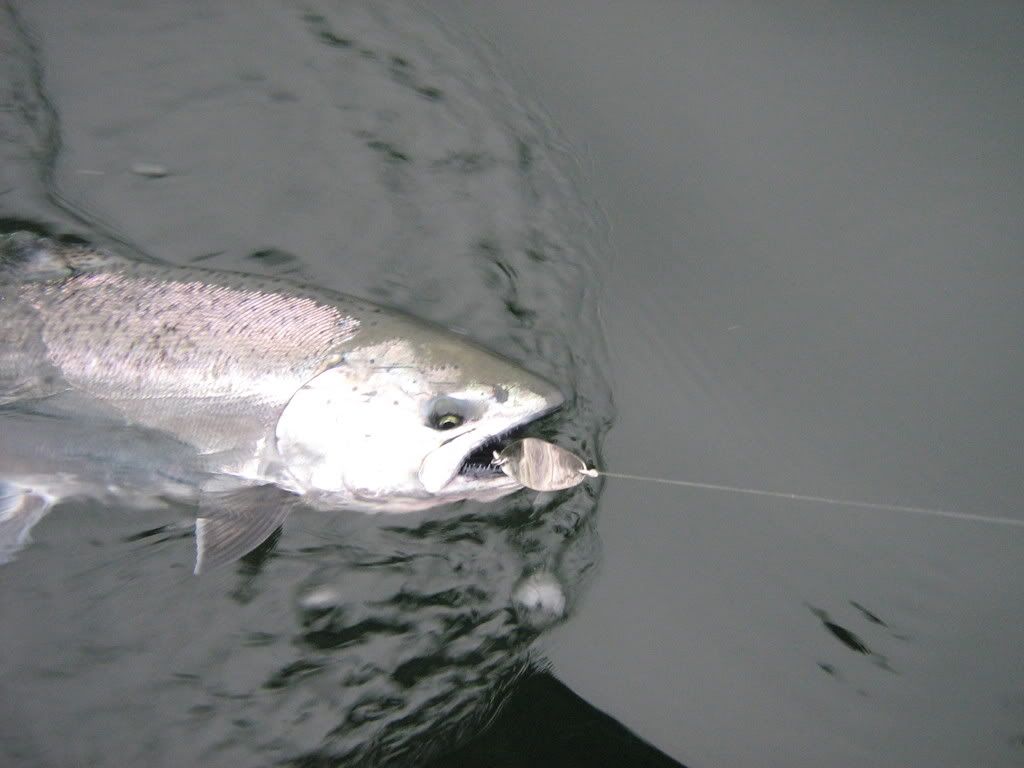 cool lets do that same tag( at this point we are pros!!!!.)
lets try that again, same tag, gear gets down without the mess up comes the shelf and wham ,fish # 2 dad gets his crack at the can and its a keeper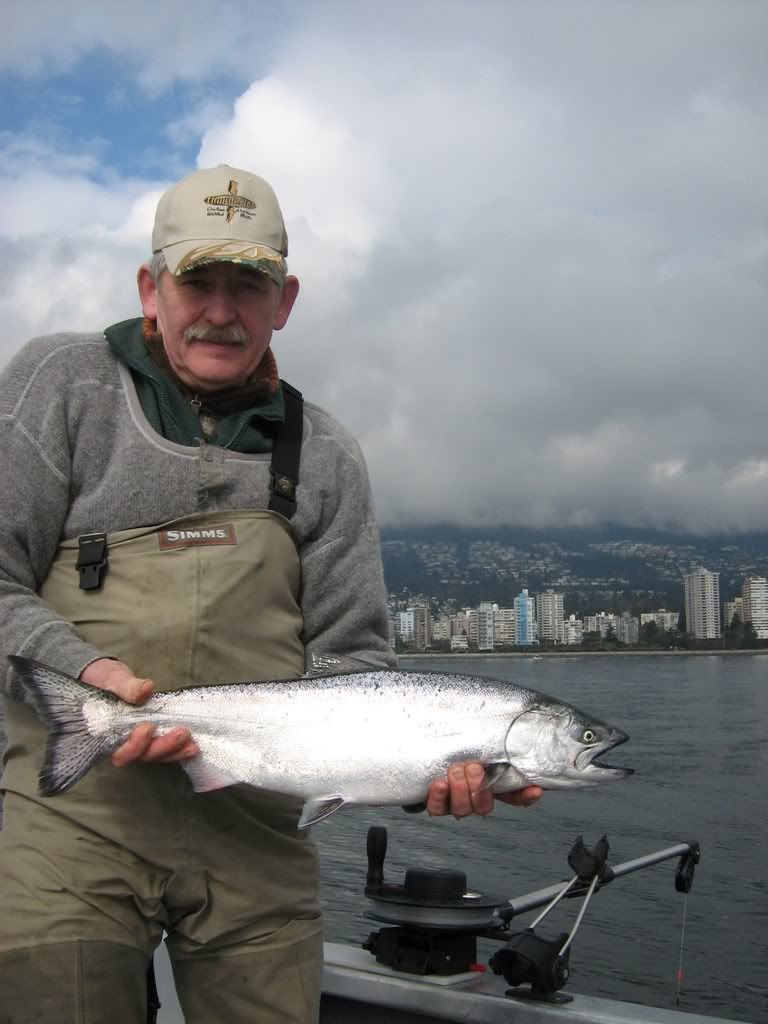 after that we get nothing until about 1:30 then we get another one and lose a another right afterwards.
all in all a really great day out for us with some very cool weather
Weve been infected with the saltwater bug ,not to mention how extremely crowded it is out there compared to fishing the fraser