Discussion Starter
·
#1
·
Took a drive up to the hatchery with my kid as he has never been there before and loves fish, ran into Leaping Tyee and leaping steelie chatted it up with them for a while they saw no fish since first light, the water clarity up top wasnt very good and really bad down lower, hopefully with this forcasted weather for light rain wont ruin it for this weekend...
At the hatchery there was Red Springs everywhere was quite cool to see them trying to jump over a 5 ft gate in this holding tank.... none of them was sucessfull LOL !!!
I counted 3 Coho in there but were very spooky couldnt get a decent photo of them but just some red spring shots, out of all the fish i only counted a couple with wool hangin goff them whaich was good !!!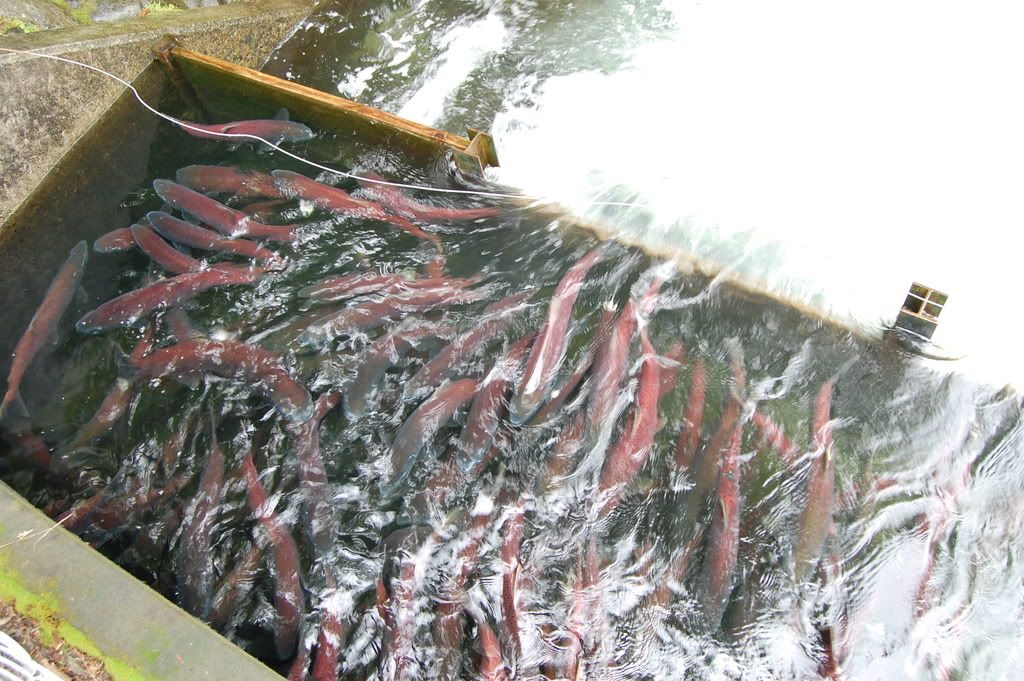 This one was weird all the Reds were all hanging out together except this one, maybe it wasnt cool enough to be with tthe crowd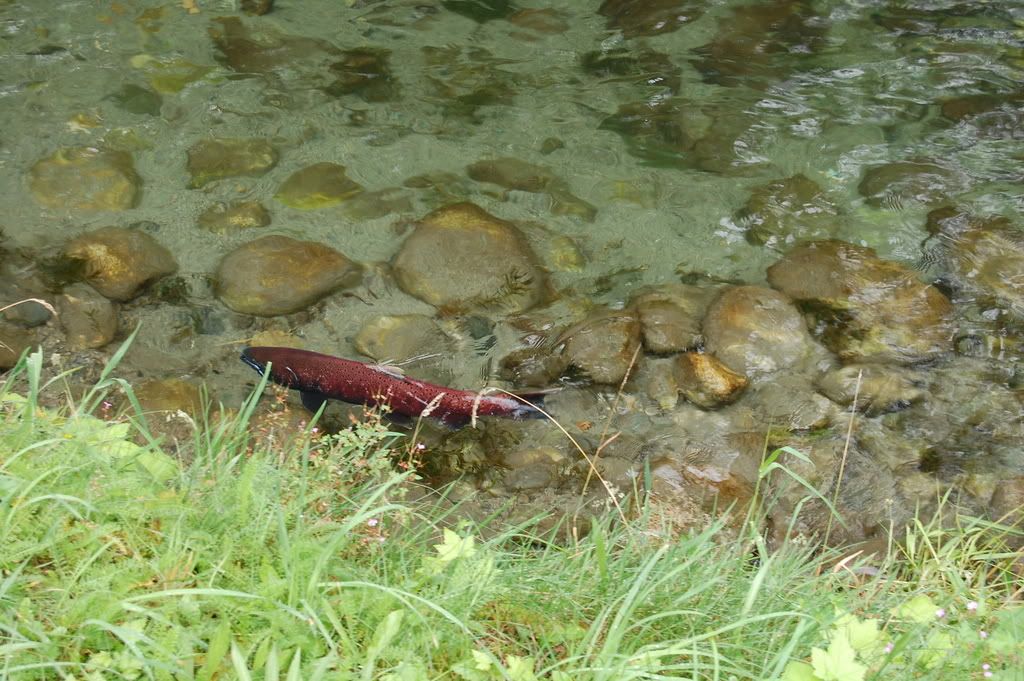 These Old fish were sure working hard to get over this ledge !!! lots would make it then get washed back down then try again !!!! It sure is pretty cool to see something like these fish go through hell going up a river then go through a obsticle course in the hatchery and have the energy to make it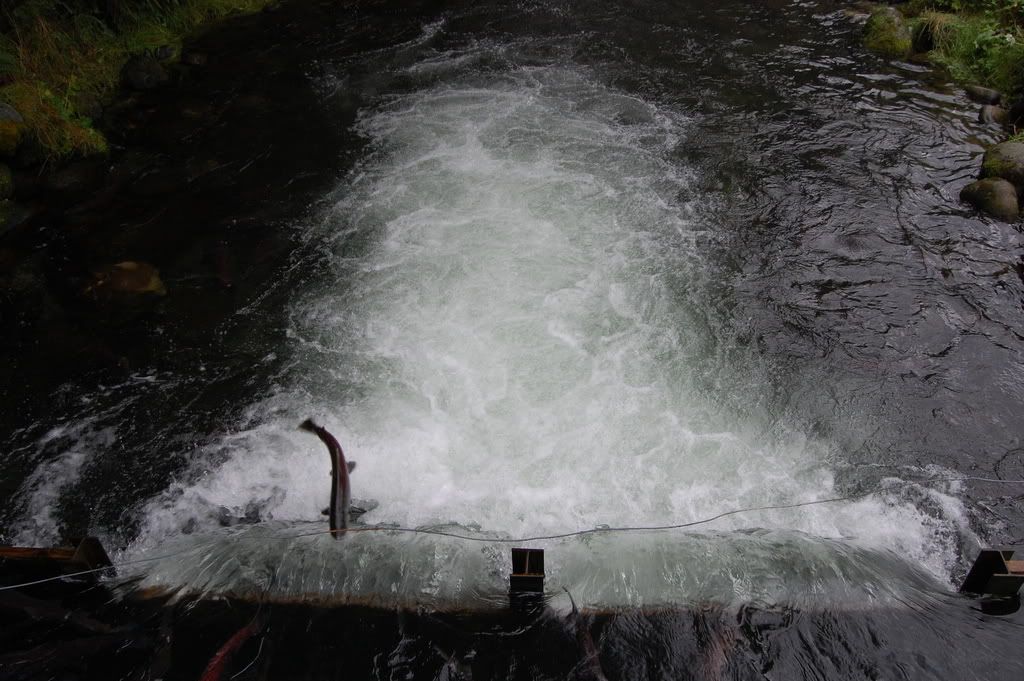 My Kid (3 yrs old) was pretty amazed with the amount of fish !!!
:thumbup: