This morning would be my last day out before the big move....Or so I told my wife. ;D Up at the crack of day break, (it doesn't happen often :cheers
ready and loaded. It wasn't long before Fly Fish'n Magician rolled in, and we were on our way to see if we could intercept some of those fish that had gained much attention on the lower stretches of the Fraser over the past few days. We were hopeful that they had reached our area in big numbers up in the valley by now. When we arrived we were greeted by the familiar sound of porposing fish everywhere. It only happens once every few years so you got to enjoy it. :cheers: In ankle deep water we both rattled of a half dozen hook ups a peice. For our efforts we got worked by every fish under the creeping day light not landing a single one for that first hour or so. Strange. Finally we got our act together and started tailing some of our hook ups.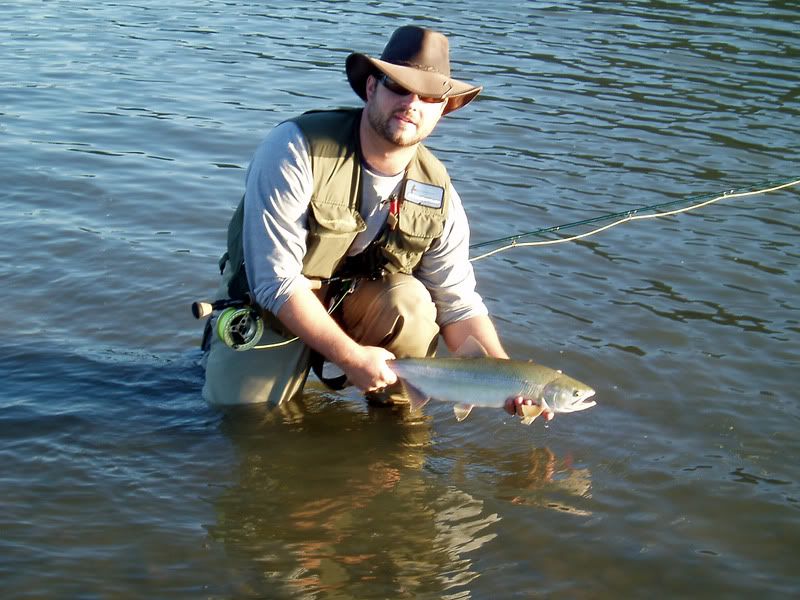 Other than a few mid morning dry spells, the action remained pretty consistant. Once thing I noticed was, the fish had moved out of the shallows into slightly deeper water once the full force of the sun had it the surface. Without wading up to your arm pits in water
, sometimes it just seems like those fish are just a hair beyond your reach. None the less some like to get their full money's worth out of their waders and wade in after the fish. In turn pushing them out that much further. :
That's when I decided to hang back and break out the double hander. Tying on the biggest gaudy fly I had and letting it rip. :happy: Well it payed off, big time. From then on time flew by and next thing I knew, I was way over due getting in the door to continue the crappy job of packing. :wallbash: Big patterns today seemed to do the trick. Dead drifted off a type 3 clear slime tip. Thanks FFM for making the drive up to share the day. I know it may be my last for a few weeks anyhow...Well we'll see.
;D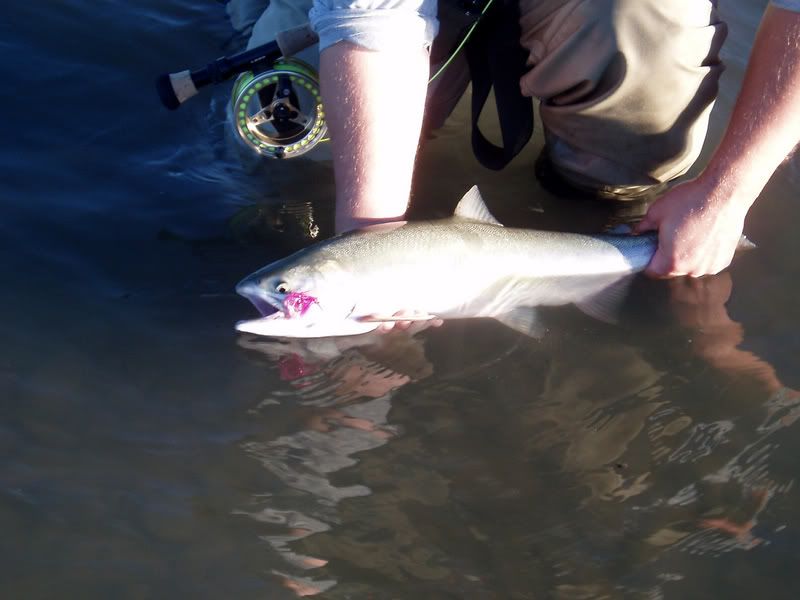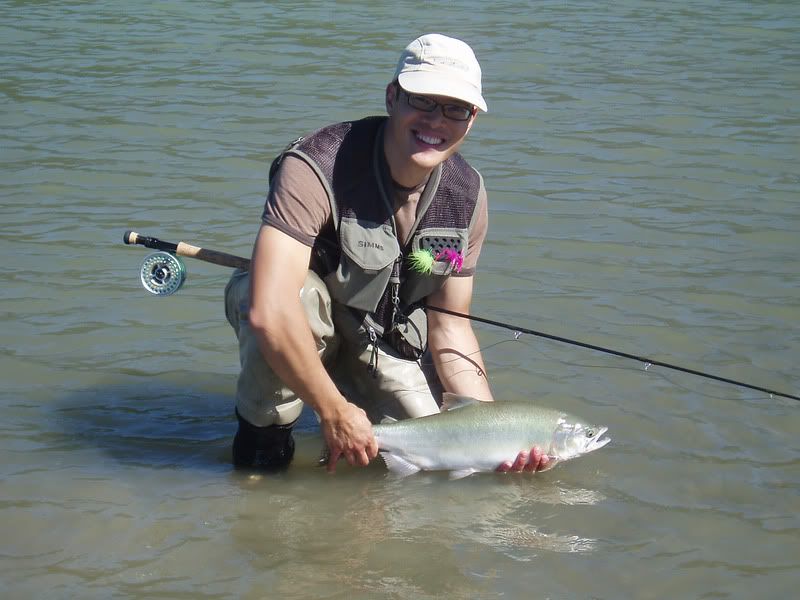 Finder