Well in typical hot and cold fashion Edith slowed yesterday. Still into around 8-10 fish but nothing compared to the 5th. Still managed a nice football of a rainbow and the weather was unbelievable! Nice racoon eyes from my shades. Only a couple brookies to mention of both around a pound. Best fly the past two days after trying everything/method was a small pumpkinhead size12-14 trolled DEAD SLOW in a zigzag pattern on a sinking line. Bummed I didn't have time to get out to the North T. Tomorrow is the day!
Nice Edith Rainbow
Unbelievable weather in October!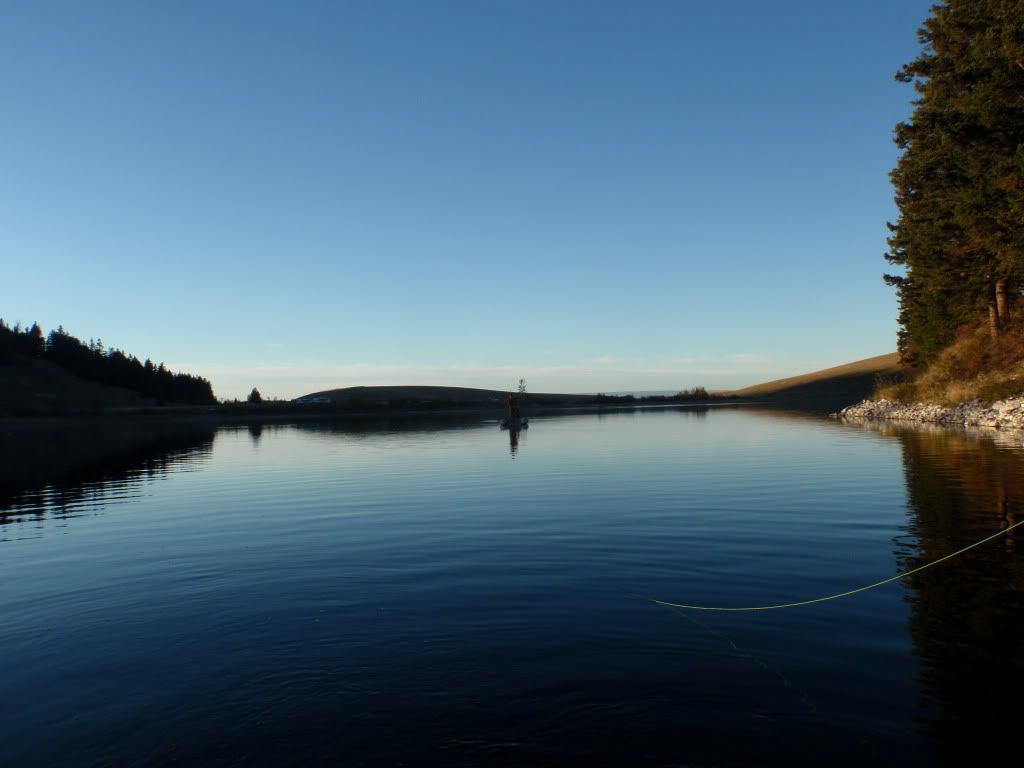 Tight lines yall!
Get out there and enjoy it while we got it. Winter is a coming!
Derek