Discussion Starter
·
#1
·
It was time for our annual trip to Heffley Lake. We left early on May 30 (Wed) and was fishing by 2:00 PM. In short, the fishing was hot - in addition to the weather. Thank goodness for 45 spf sunscreen! Using the sinking line chironomid technique in our favorite hole, it was practically a "fish a cast" for the entire three days we fished Heffley. Trollers were also doing quite well - so it was nice to see everyone getting into fish. We did spend one day on Little Heffley on the Friday with the float tubes. Little Heffley was not nearly as productive as our usual fly patterns (leeches, careys, spratleys, etc.) failed to produce. Small chironomids ended up being the key here. Being observant also paid off, as I noted a large mayfly hatch. Fish were not taking the emerging adults, but I managed to land a half dozen nice fish on a "flycraft fullback" which served well as a mayfly nymph imitation.
All in all, it was a fantastic trip. On our last day (June 4), all we could do is sit back, land that last fish, and begin trip home! Here are a few photos...enjoy!
Releasing a prime Heffley bow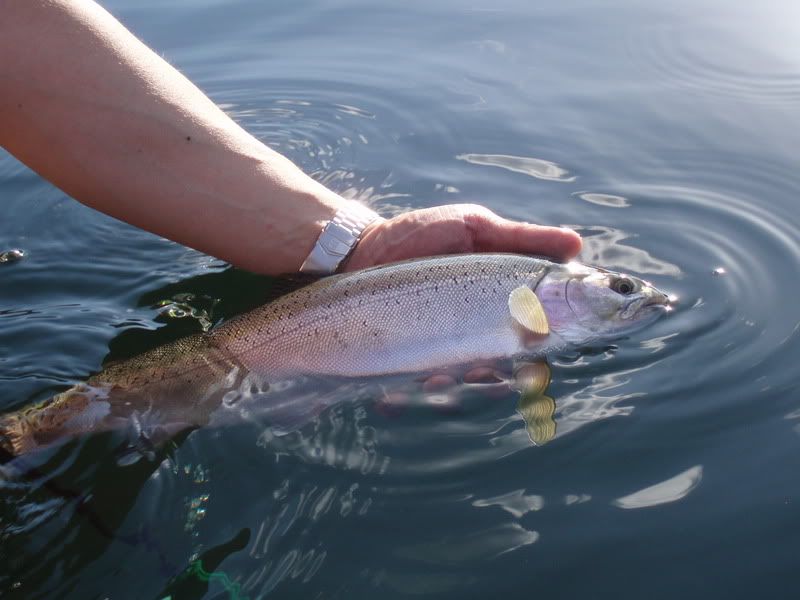 Sinking line chironomid techniques - the result!
A nice bow about to be released
Tubing Little Heffley
Phantom midge larvae - maybe the reason why Little Heffley was not as productive as her big sister?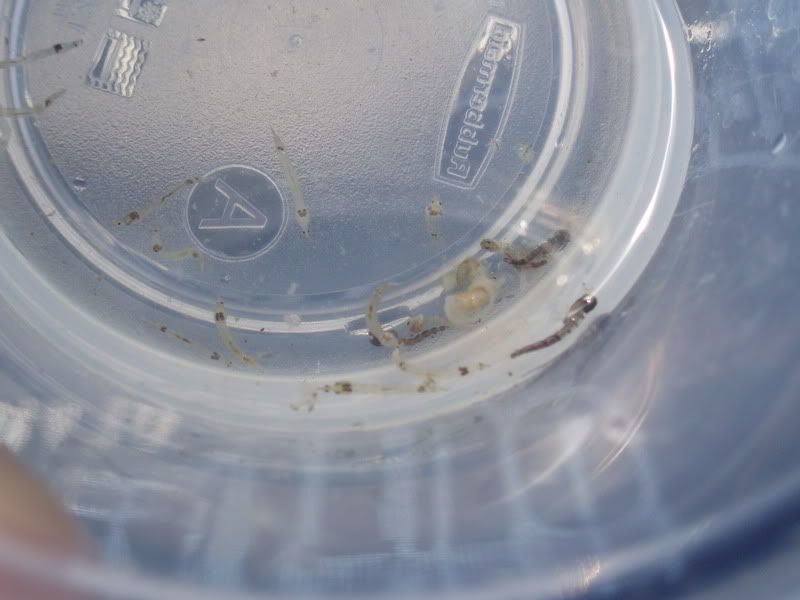 Small chironomids and mayfly nymphs were the key to Little Heffley on Friday
A small dragonfly nymph and other food items taken from a Heffley bow just prior to release - trollers did quite well with dragonfly nymphs...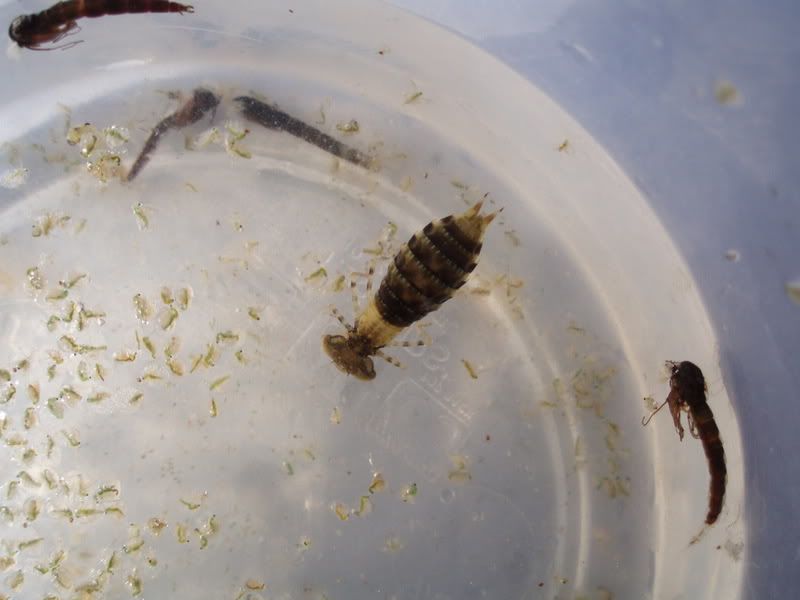 Battling a Heffley bow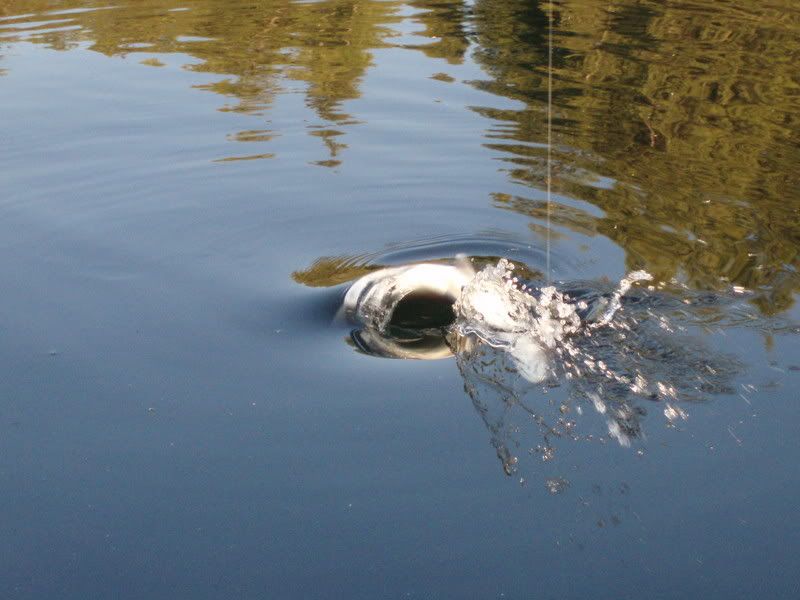 Tight lines... :thumbup: