Discussion Starter
·
#1
·
I gave Jones Lake a try today pulling flies. No luck on the fishing side. Two hits only, both on a small egg sucking leech. Usually a good fly but I've never fished Jones when it was this high before. The water was into the trees.
Man, you sure notice how bad that road is when you pull a boat trailer up to Jones. I took my time getting up there not to beat my boat and trailer to pieces. Lot's of vehicle traffic up there as well. Campground was full and every available spot beside the lake was plugged with tents. Not too many boats on the water though.
Oh well, I mostly went up to try out my latest purchase, a bow mount trolling motor. I bought an older but brand new Minn Kota Powerdrive, 35# thrust with Maximizer for $225 from Steveston Marine. I can't get over how much more control you have over your boat in windy conditions with a bow mount over a transom mount electric. I'm now going to get the Co-pilot for this unit - that's the wireless remote. Can't wait.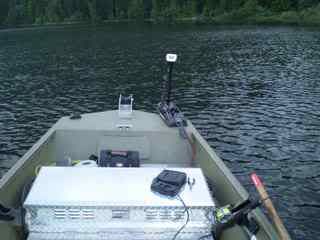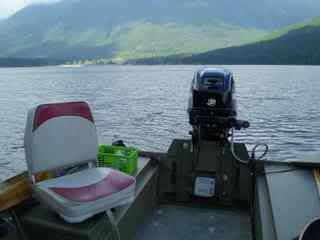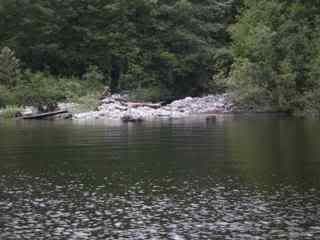 The last photo is the creek at the far side mid lake. Hardly any rocks or stumps sticking out.