Discussion Starter
·
#1
·
Spent last week up in Terrace and had a great trip. We started out drifting the Kitimat last monday and the fishing was very slow. Only managed to hook one Coho in a very long drift that day, so we decided to take a couple days off from drifting and headed into the Lava Beds for some Spring action. As soon as we got there we new it had been a good decision as there was excellent numbers of fish through out the lower end. The fish were stacking up in the lower pools waiting for a bump in water levels to push through. Todd and I both hooked many fish in the two days we were there and the scenery was second to none. Thursday we headed back to the Kitimat with much better results, we managed somewhere arround 30 Coho that day and virtually nailed fish on everything from hotshots to jigs. Friday I had the pleasure of hooking up with PatAV and Kim and drifted the Kitimat again, the fishing wasn't as hot as the previous day but was still rewarding as all of us at one point or another getting into some Coho, it was great to meet other members of the site and I am looking forward to fishing with Pat and Kim again in the future. Saturday we headed home and stopped at few spots on the Suskwa and Bulkley rivers, we found more Coho at every spot we stopped and was just the icing on the cake for a great week. Now its time to turn to Steelhead and Coho a little closer to home.
Bill
Todd making floatfishing look very easy. LOL.
Lava beds Spring.
Lava Beds on the way out.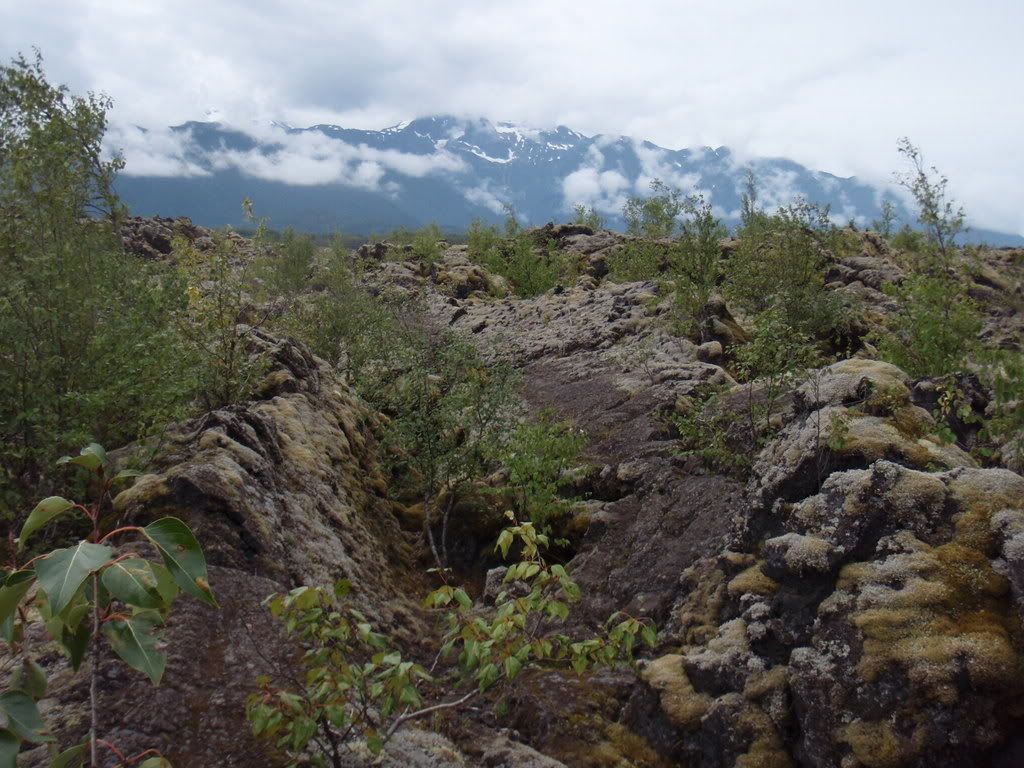 Vetter falls.
Nice limit of Kitimat Coho.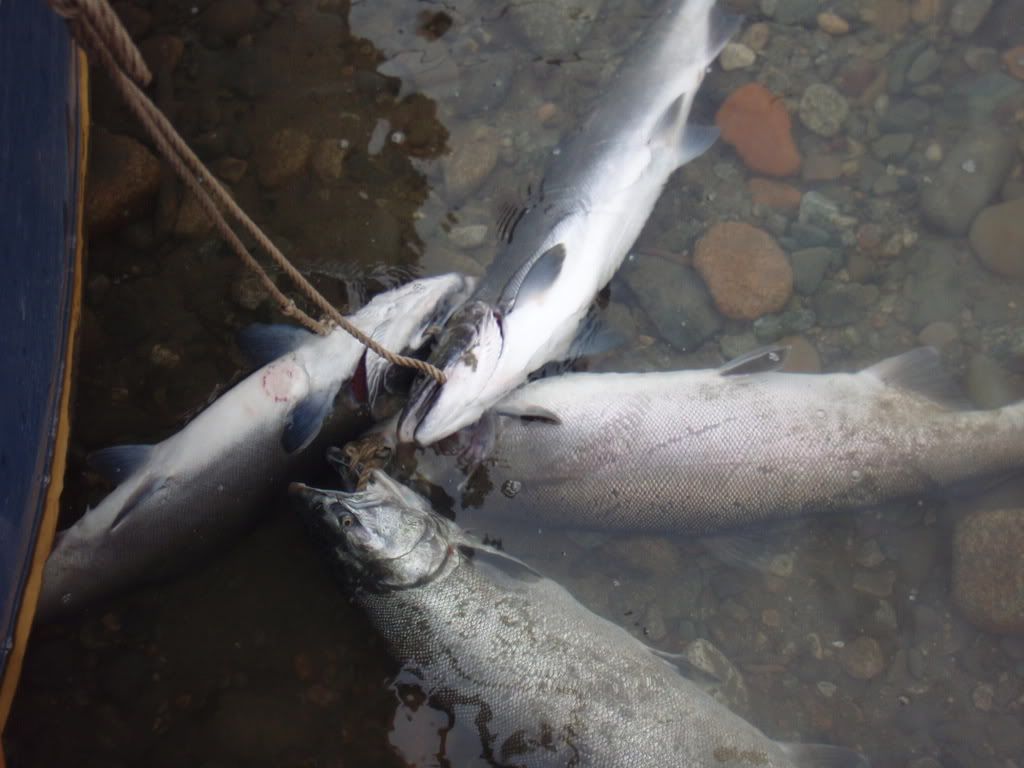 A couple of landowners on the Kitimat.
Kim battling a Coho and PatAV in the foreground.
And the end result.
:thumbup: :thumbup: :thumbup: