Discussion Starter
·
#1
·
Over the weekend I had a chance to make it out to the flow with a couple of guys, all of us in search of some nice steel. Since I bought my first Pin rod, I have only had one chance to get out and use it until Saturday.
We had the opportunity to use a gentleman's, drift boat so we were able to see all kinds of beautiful water on Saturday. Man, what a beautiful day it was as well.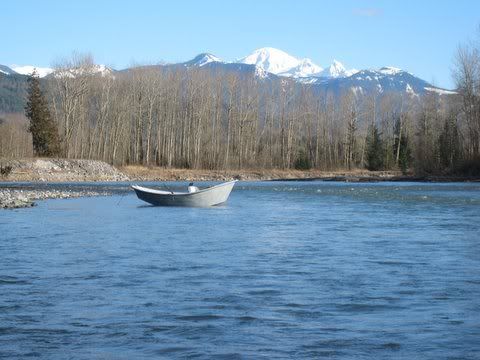 After covering quite a bit of water on the move using our level winds, we get to a nice area and I break out the pin. After a few floats thru some nice water, it is "bobber down"! Well, since this is the first time I have hooked up on the pin, I really wasn't sure what to do except obviously, hold on! I had enough presence of mind, to lay my palm on the drum as the fish was pulling, but other than that, I wasn't too sure what else to do. Don't get me wrong, I know how to fight a fish, while using a drag system setup, but this was totally different and EXACTLY why I wanted to use a pin.
I found it very difficult to coerce this fish into water that was a bit more conducive to being able to land the it. IT would get close, then make huge runs. Repeat this move about 4 or 5 more times.
The problem I was having was knowing the right amount of pressure to apply with my palm, while the fish was running. I felt as if, when the fish would get ready to run, my palm would be on the drum, the rod would load up and then the drum would break free of my palm. It wasn't a smooth releasing of the line. It was more of a surging effect. After I had the fish in close a couple of times....like this....
Shortly after this pic, the fish made a very long run, downstream towards a nasty piece of water. I was trying to slow the fish to no avail. Towards the end of the run, the fish snaps my 8# leader. Yes, I know, I could have used a heavier leader and possibly not lost the fish, but that is not where my question lies. I am more curious as to how to properly palm the drum of the reel and use the leverage of the rod more to get the fish in. I am so use to using my drag system level winds, this is an entire new ballgame. Being able to fight the fish on this rod was so exciting, landing the fish would have just been the added bonus. I know a lot of you have been using this setup for many years, so it is old hat. I was so pumped after that fight. I can't wait for the next. In the meantime, anyone have any suggestions as to how to properly utilize the palm and leverage of the rod to get the fish in?
Thanks in advance!
:cheers: