Discussion Starter
·
#1
·
The alarm rang out at an early 7am, which to me still felt like 4am, because of the time change. Knowing that we would be waking up early we had packed all the gear the night before. I grabbed my custom built "fishey" sage xp 8wt fly rod and headed out to the parking lot where our guide, Jason was waiting with his 21ft 85hourse bone fishing skiff. We loaded into his right hand drive truck because down there they drive on the left which can be more than a bit scary especially when you don't have a seatbelt.
About 8 30am (5 30am our time) we launched the boat and we were off! Our first experience of the day was a complete wakeup call! If you think you are a good fly caster then once you have your first experience with bone fishing you will then realize how bad you truly are. To say that this was difficult would be an understatement! To tell where the fish was we would use the clock system, the bow being 12, then 9, 10, 11 being left and 1, 2, 3 being to the right. Bone fishing is always done by sight fishing, you never make a blind cast. Jason would be standing on the platform above the motor pushing along with his pole in about 8inches of water and call out "2 o-clock 60feet moving left to right!"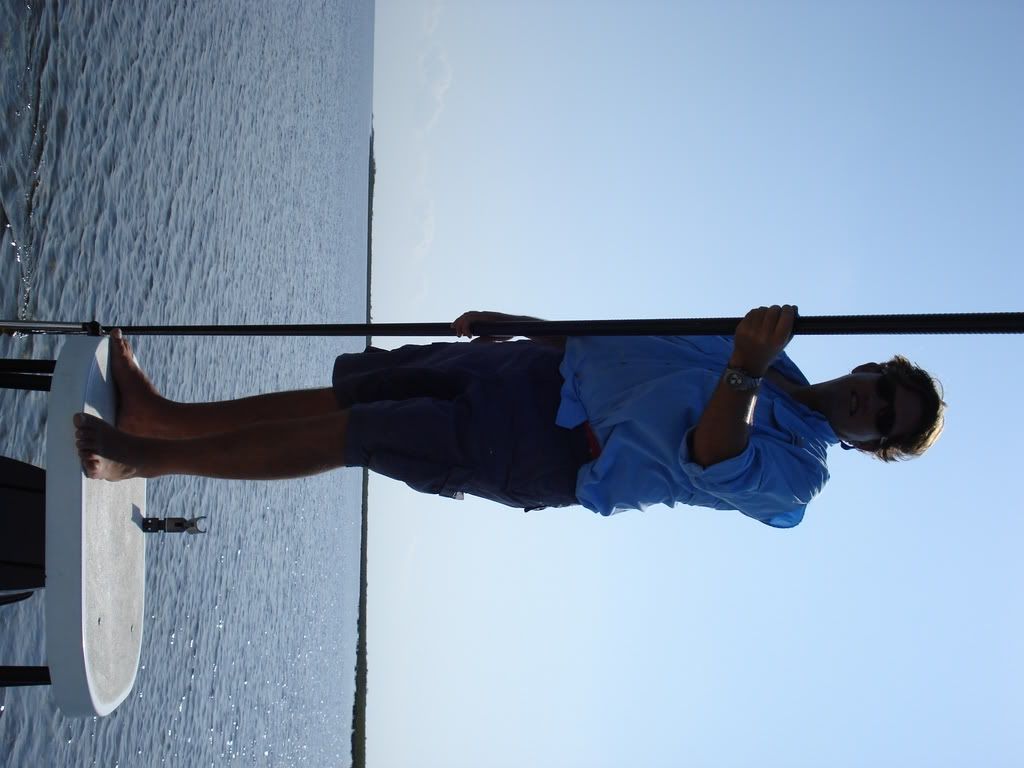 you have to spot that fish and make the perfect cast right in front of the fish not making a single noise or splash. Now many people may be able to do this if you were on a grass field, but out there you have to deal with many factors, the worst being the wind. The wind can be you enemy or your friend, it all depends on what way you are casting, although 85% of the time it is your worst enemy.
We had a couple of chances at that spot, but because of the tides we decided to move. We saw many fish and had many chances but being my first time ever fishing for bones I was a complete rookie.
"Fish at 1 o-clock 35feet moving right to left", I knew what I had to do. I made the cast of my life right in front of the fish and I began to strip in. "strip...stop...strip...strip...strip.......keep your rod tip down!......you got it!" Jason exclaims. The fish took off like a bat out of hell and you could hear the line whizzing across the water. The line was actually making a wake, because the fish was going so fast. Then the fish took off right into the mangroves and snapped me off.
Because of the way the fished mouths are you have to keep your rod tip down for the hook set, which I am not used to so I lost a couple. You would think that it would be easy, but with all the excitement of seeing the fish stalk your fly 10feet from you, well you will forget everything that your guide told you and just go with your instincts, which are wrong in this case.
After that we change spots once again. Jason calls out "12 0-clock 100feet moving towards the boat" I spotted the fish and never took my eyes off it. "50feet, cast when you are ready" it was swimming hard toward me; I picked up my line and began to make my cast, slowly letting line out in the air. Jason says "more left...right...left, set it down on the next one." "STRIP...STOP...YOU GOT IT!"
The fish took rocketed over the flats so fast I could barely see my line! I had to do the dance that anyone who has ever bone fished before is well aware of...the "bone fish jig". It's when the fish takes off and you have your fly line all at your feet and you don't want it to get caught up so you dance around to get it off your feet. It felt different than any salmon or steelhead because instead of the fish taking off in spurts that feel like thumps on your rod, it never stopped, it was solid power, my rod never moved it stayed completely bent the whole time. I was 100yrds in my backing in about 20seconds it was absolutely crazy!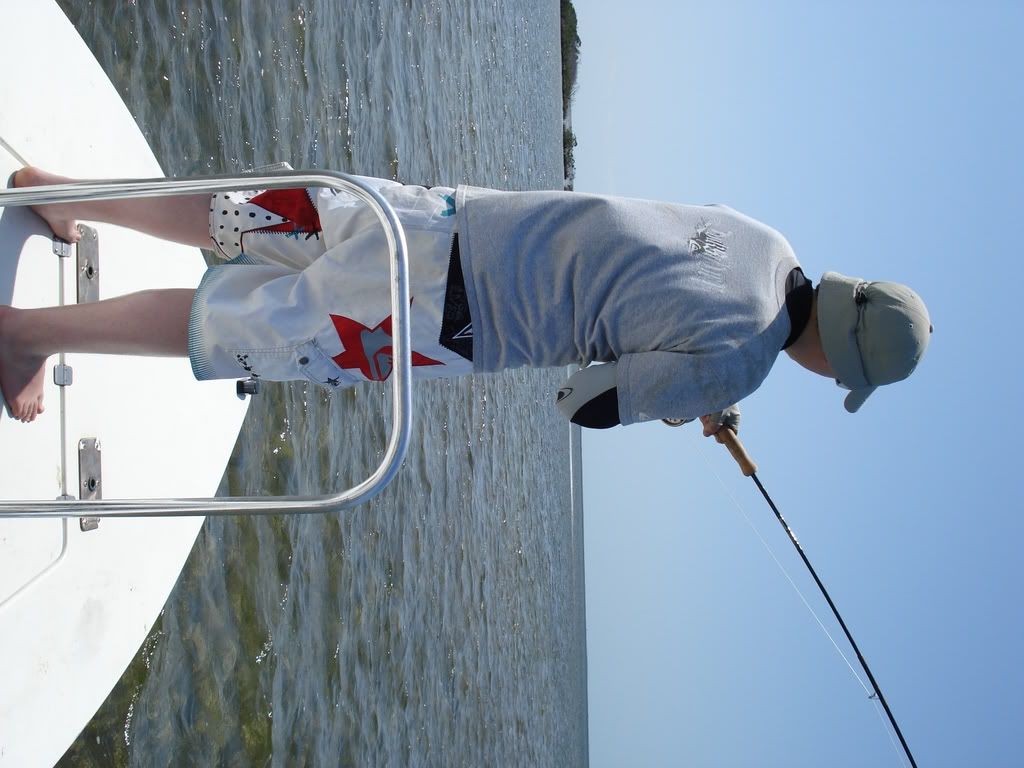 Once I got the fish back closer to the boat and I could see something else was eyeing it, a sand shark that was about 3feet in length. Jason told me to get in the water and hurry up to land the fish before the shark gets it. I asked him "will the shark want me for dinner?" and he replied "they don't like white meat." That made me feel way more comfortable.
After some laughable landing attempts, because the fish are so slimy Jason comes to lend a helping hand.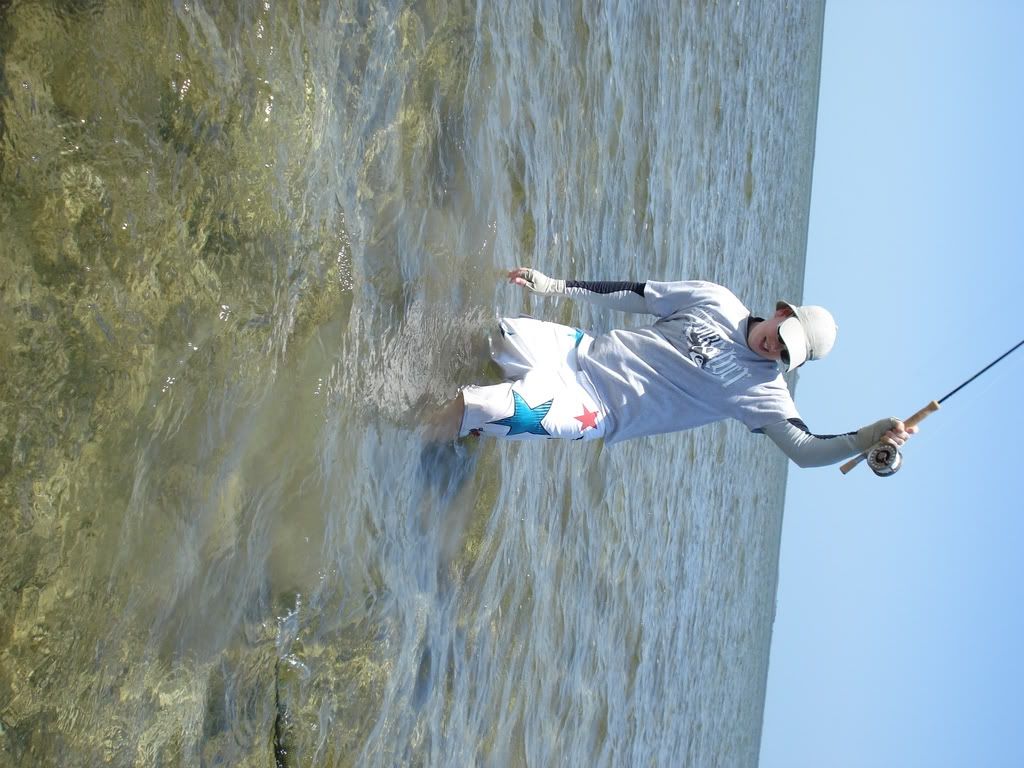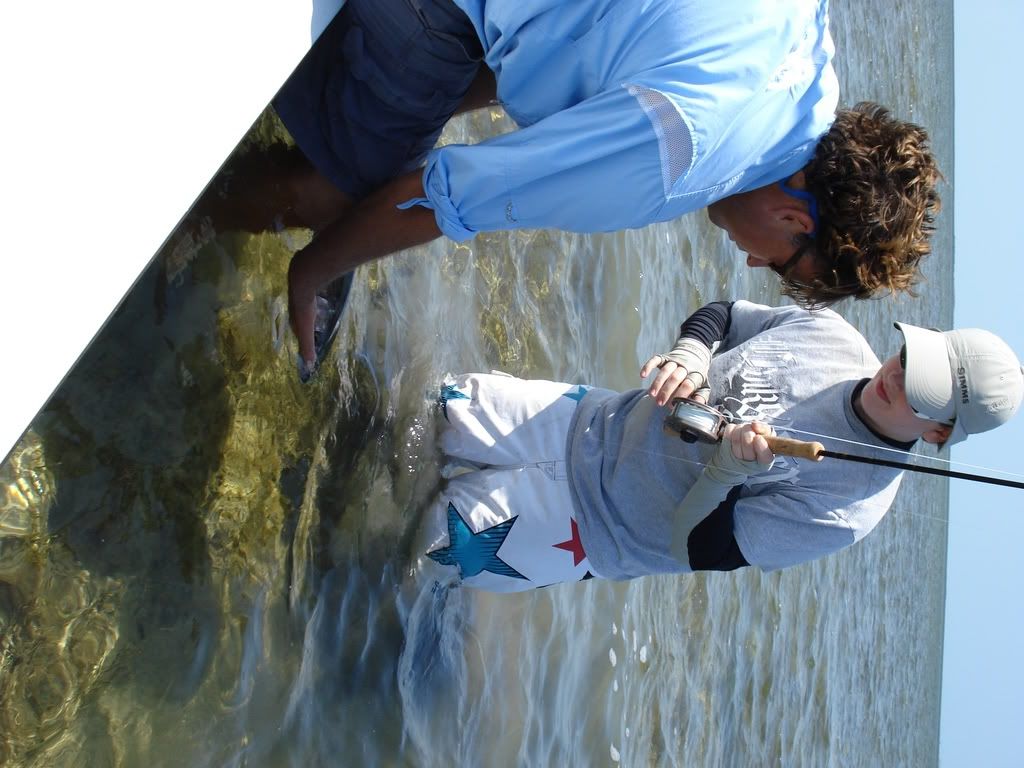 Not only is this my first bonefish ever, it was also my first fish on the fly!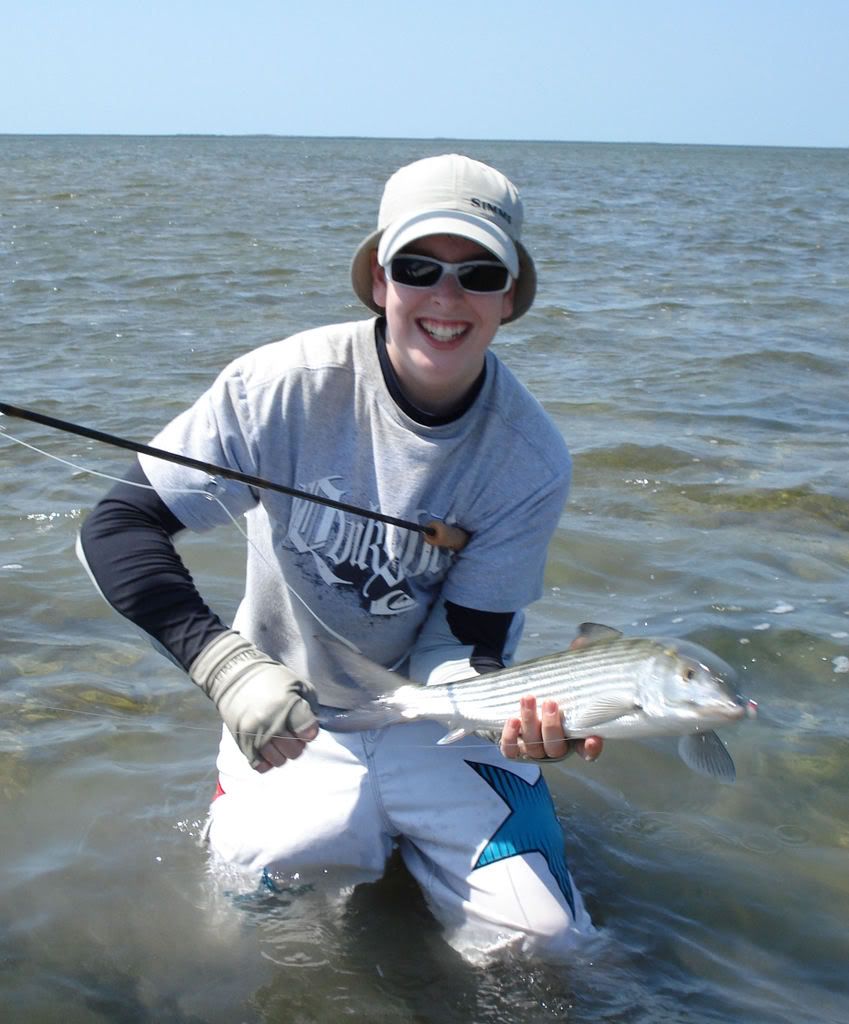 After the day with Jason I went and fished on my own around the island on the flats and hooked one bone and lots of barracuda, which are stupid because they just bite off your fly and also lots of other little guys.
heres some pics of the flats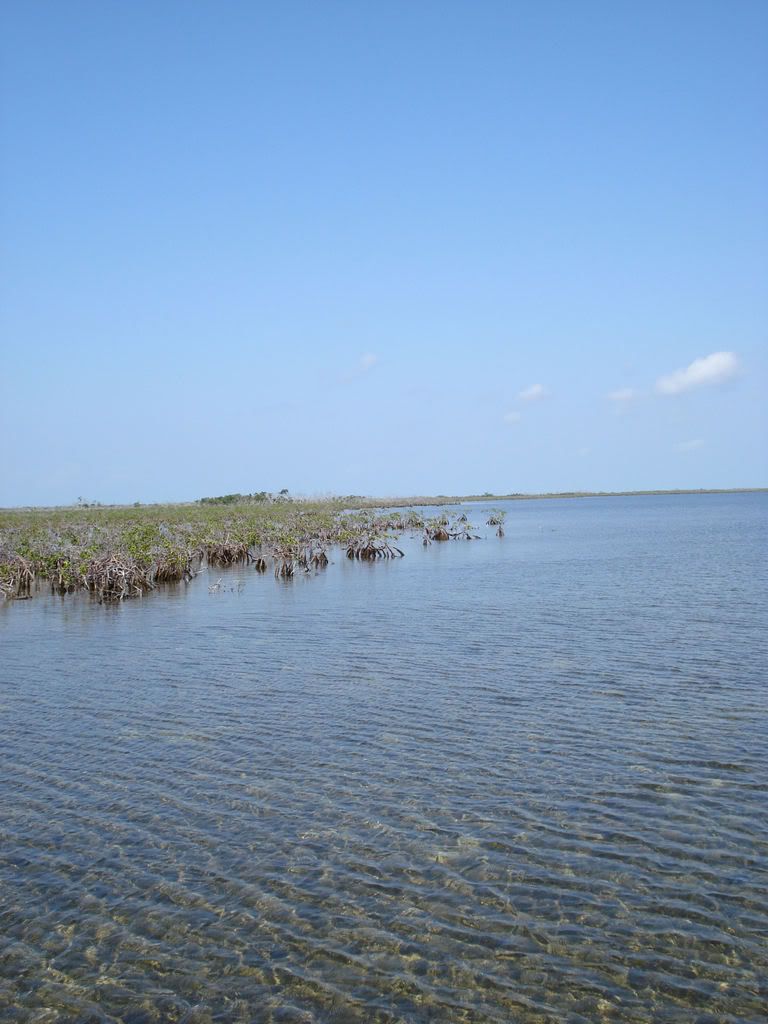 Good bye Mr. Bonefish....
Until next time!