Discussion Starter
·
#1
·
Well I think that it is time for me aswell to start my holiday report while it is still very fresh in my mind.
After planning long and hard during the winter and spring months it was finally time to head off with the family up to the Kootneys for some world class fishing. After a quick over nighter and many hours of driving we arrived at our destination in Fernie. As soon as we arrived I wanted to go swing flies through the beautiful rivers I had been watching the whole drive up. But unfortunetly after the long drive and set up the parents wanted to take a break. :
;D Luckily I knew there was a creek that bordered our camp ground. So as soon as I could I was off with rod in hand to find the water. When I arrived it was a creek that I could almost jump over but oh well there has to be fish in there. After a couple hours of tossing dries the creek turned up half a dozen decent trout. Unfortunetly in my hast I left the camera back at camp. I headed back to camp when it started to get dark knowing that the next morning I would be drifting the elk.
My dad and I went and met up with our guide the next morning and we were off.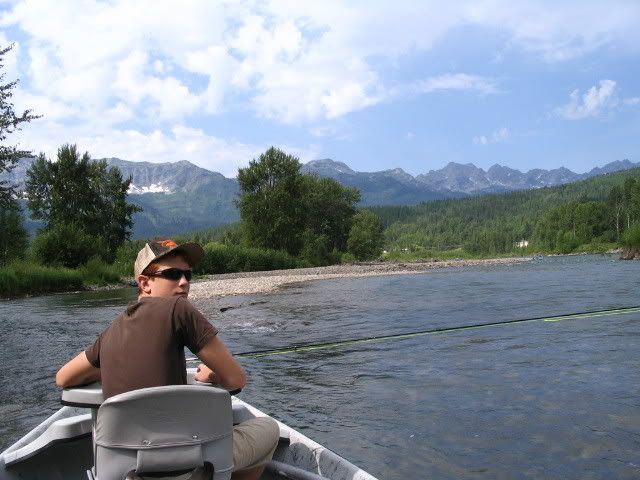 We started drifting and the first cast was a nice way to start the day.
After catching and releasing many more fish we stopped for lunch on the shore line. After eating quickly I hoped out and started fishing along the shore while I waited and was able to hook into 4 or five more fish including this one.
After floating through some amazing scenery for a couple more miles our day was done. The most suprising thing from the day was that we had our liscense and hook checked twice, what a change from our local rivers. We then headed back to a warm fire to discuss tomorrows plan.
The following day we headed out to explore the river shore on our own. We walked and waded for a couple hours turning up many good fish. Each fish was differant when they took the dry, some would come and destroy it and others I could watch slowly rise from the bottom and just sip the fly down.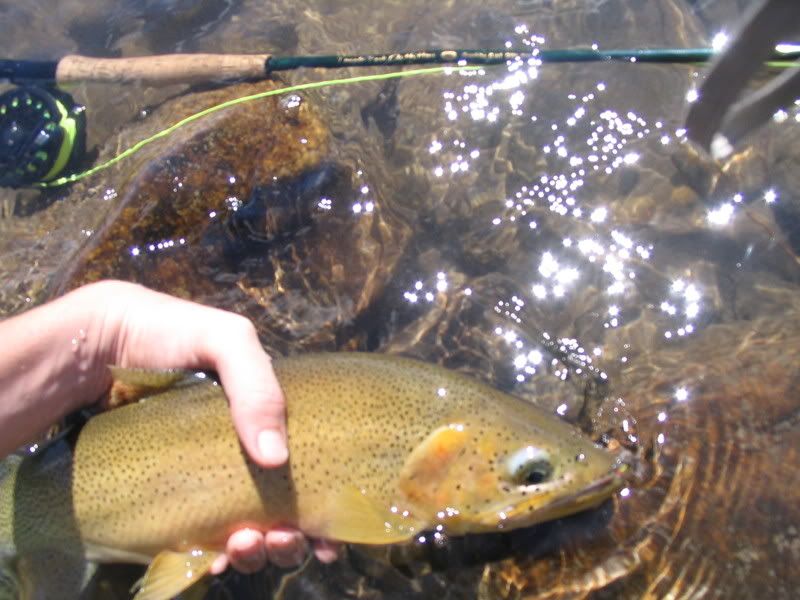 The other thing that was so amazing everywhere we went was the spectacular scenery and lack of anglers.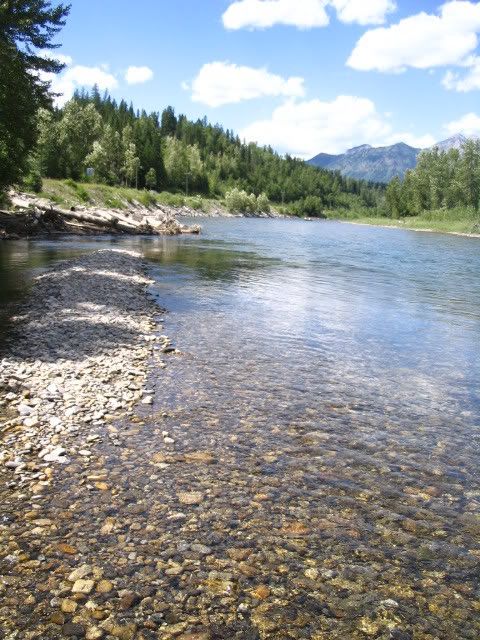 Then it was back once again to the campground to plan the next days adventure.
Thats all I have time for right now I'll post more soon.