After reading the thread talking about Gary Cooper seeming a bit "giddy".....I figured I should throw up some pics from Nootka in early-mid August.
http://www.bcfishingreports.com/forums/threads/16805-Any-one-choked.......?p=131886#post131886
I usually end up fishing with my GF on the bulk of our trips which is just fine by me, but she was in Europe so we snuck off for a guys weekend over in Nootka.
Now....there are not a lot of "glory shots" in these pics as I realized when I looked back in my camera. Too much fun having laughs with 2 old buddies and a new friend who invited us over to Nootka. This is "giddy" fun fishing....beers, sun, calm seas, fish, a cowbell and TONS of laughs.
Fishing was pretty darn good all over the place but with the slot limit in effect we didn't do too much fishing inshore as we found we were having to send salmon back; although we were there for fun my two buddies wanted to have some fish for the freezer as this was gonna be their one trip for the season.
Bait and large spoons were the ticket for salmon.......good size springs around as well. Guys back at the lodge were doing well catching BIG springs on the inside so we heard each night, but we were tending to focus our efforts out offshore.
Here's just a few pics of the "fun".
Things were a bit wet and damp the first morning heading out.
But...we had a good show which was a great way to start the day when this guy surprised us while running out.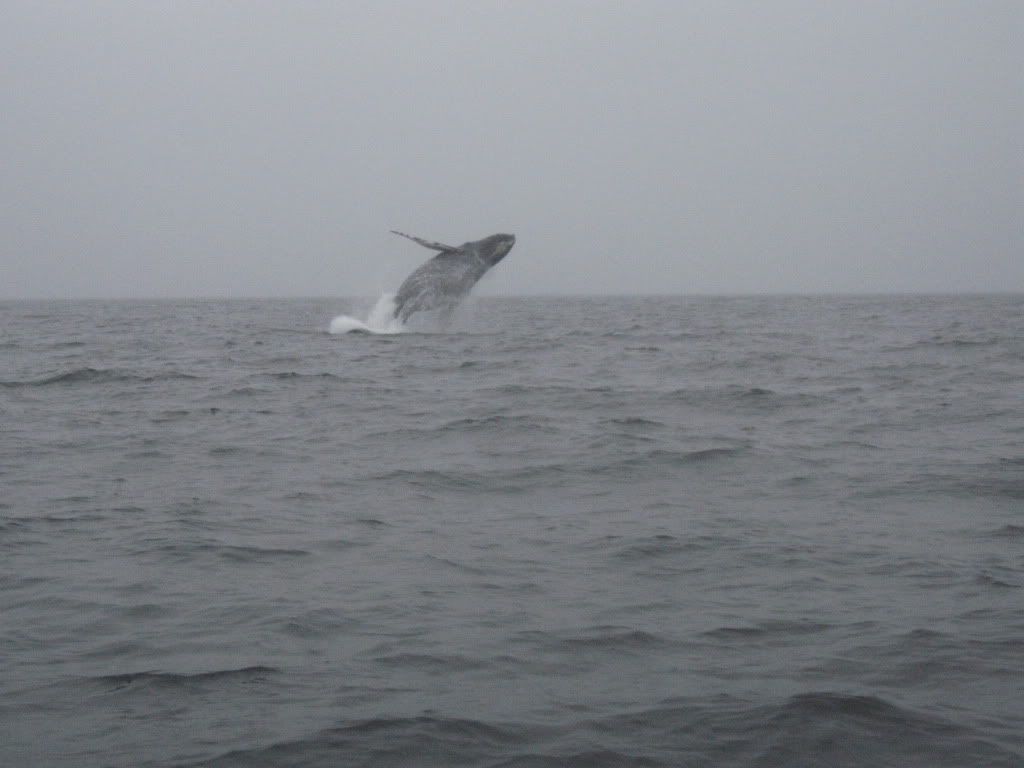 The boys were pretty happy with the starting show; but it was still a bit early for the cowbell.
And then the "antics" started.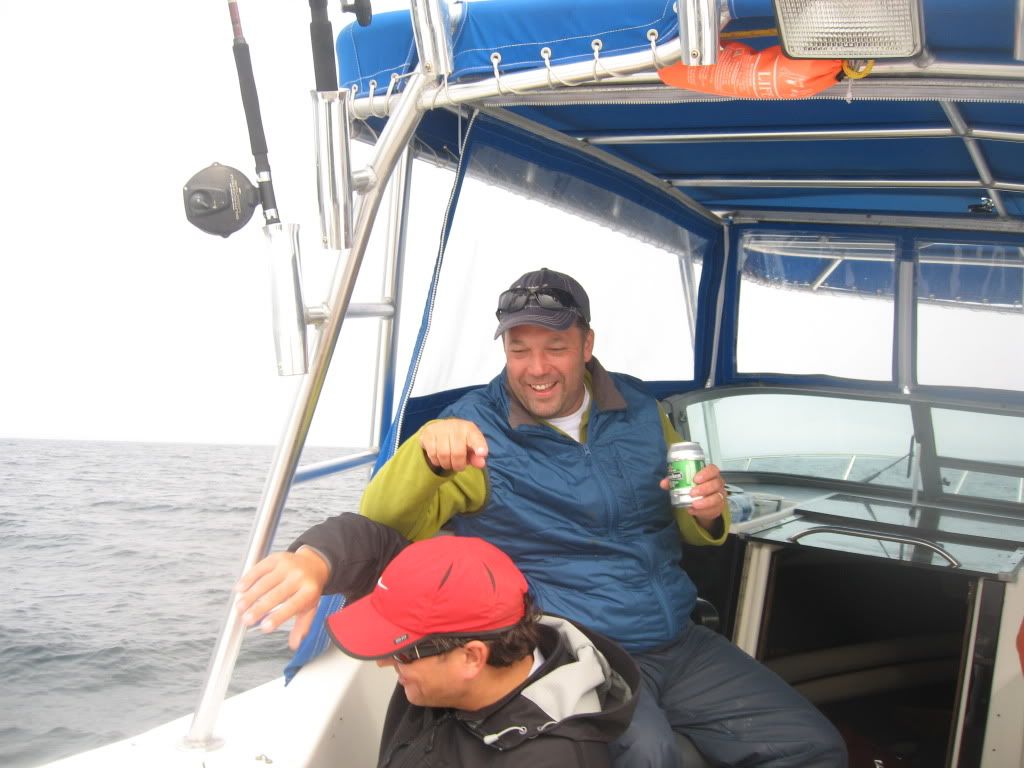 With the fog hanging thick offshore we decided to make the run down to Ferrer....and the skies started opening up.
Mandatory boat snack.....bananas = bad.....Hawkins Cheezies = good!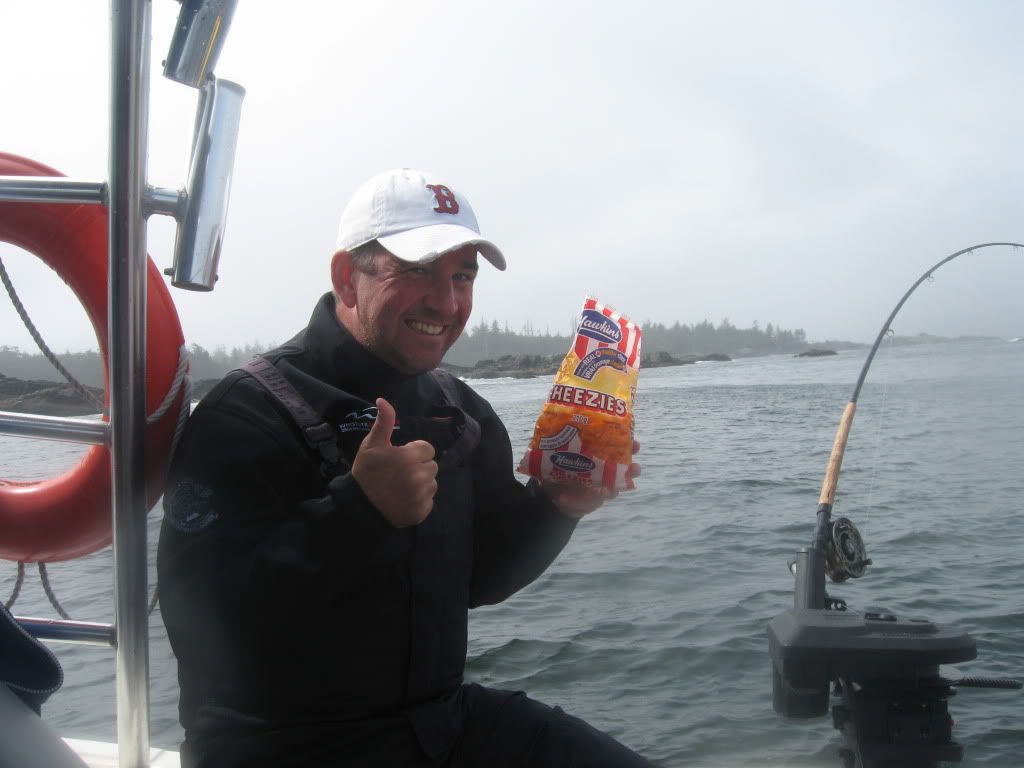 My favourite seat on my buddy's boat....as the sun came out ya can't help but be happy over on the WCVI.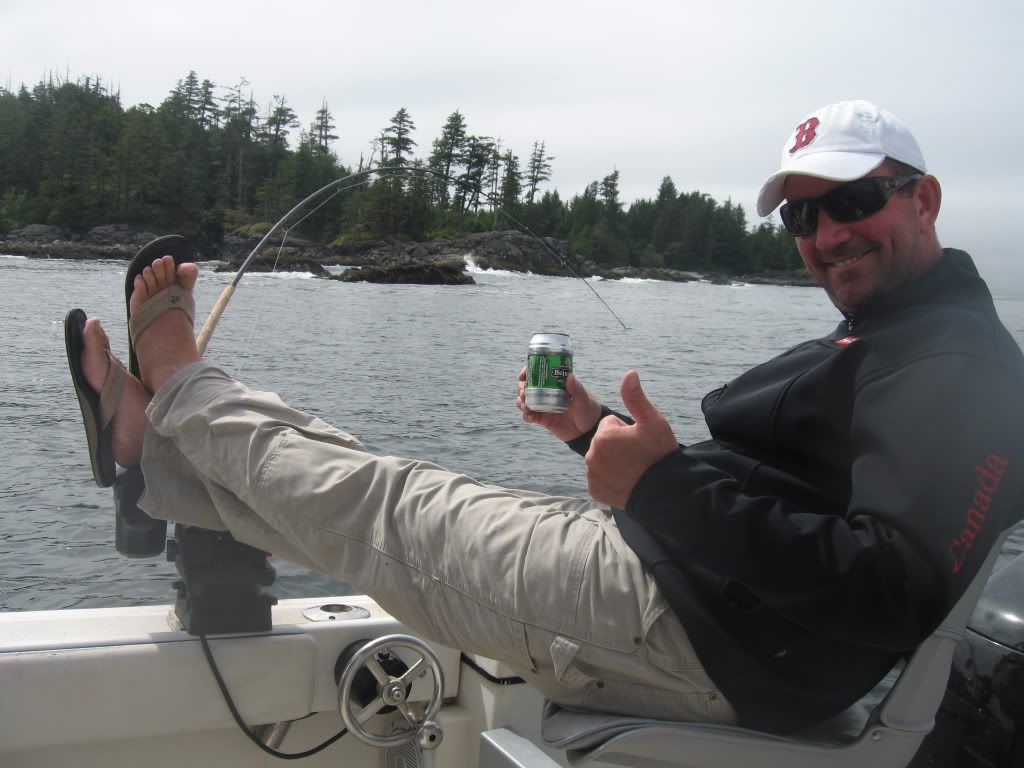 We did manage to get into a few fish....lost a couple but did boat one in the slot limit. I think at that point I had misplaced my camera as there really aren't any other shots of day one other than heading home. I think on the day we were minus 1 spring for our limit on Saturday as we moved out to the reef/offshore to get some in the boat.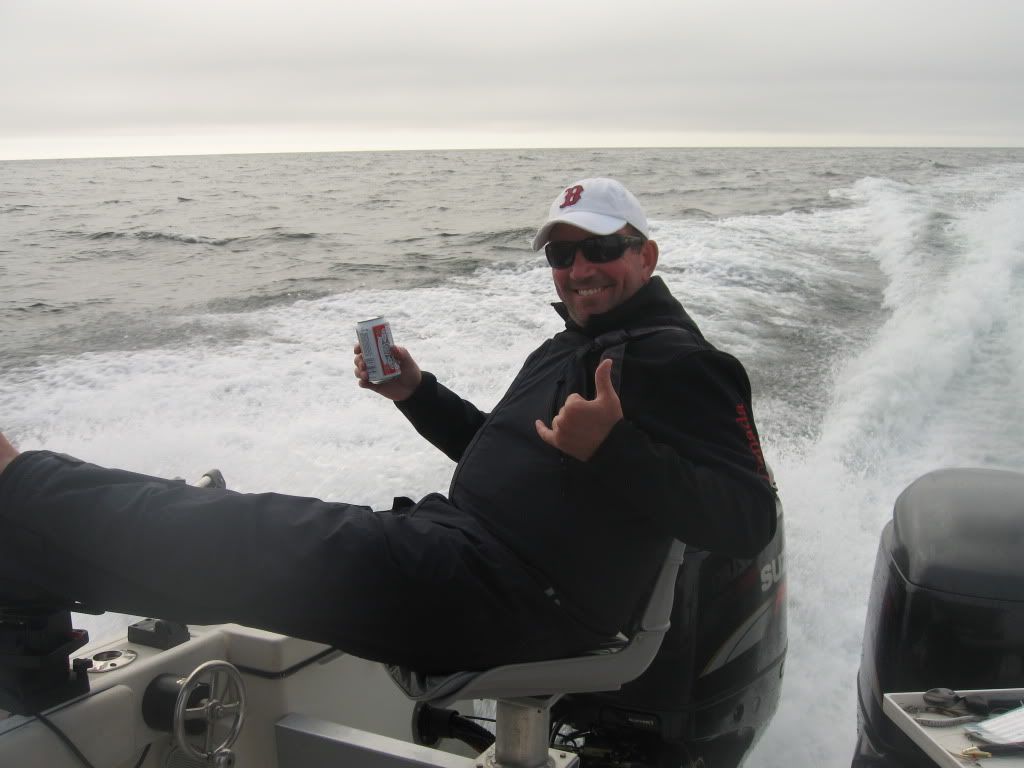 With talk of good weather, calm seas and the fog burning off we were on our way out to the highway; passed a lot of boats on the reef but we figured it was time to head out for hali's and whatever else the "Mistress" would give up.
With seas like this, why wouldn't you head offshore??????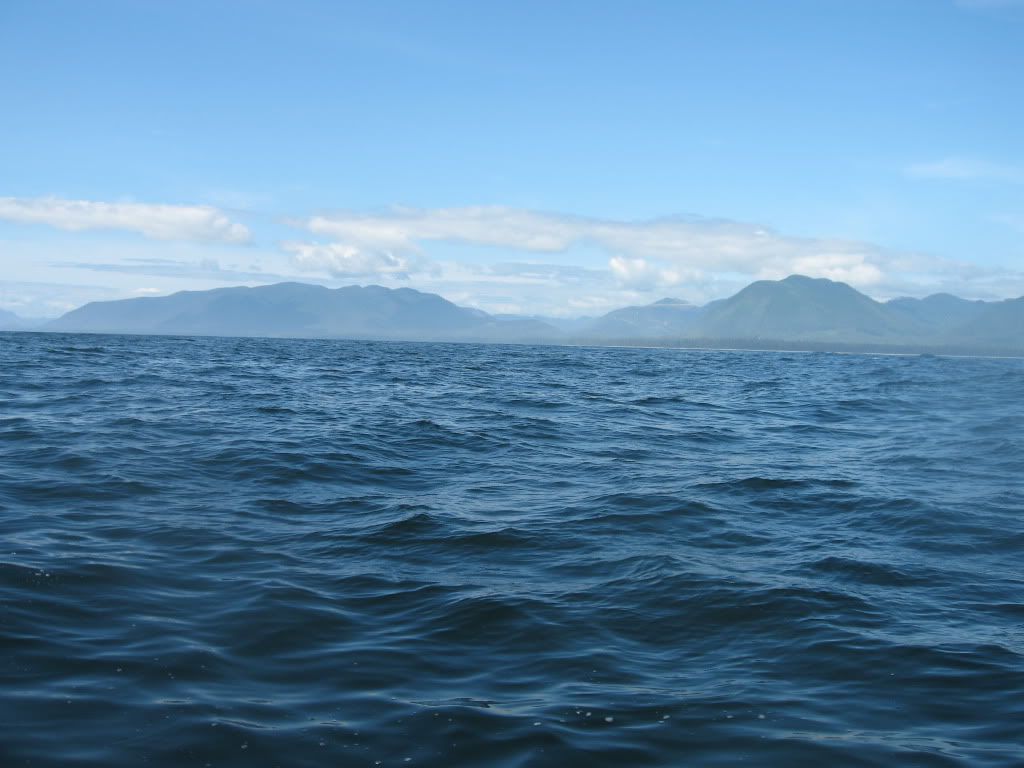 This day was about havin' the tunes going and havin' some fun offshore.
We got into plenty of hali's and "yelloweye".....my buddies were slagging me for keeping the yelloweye's but with bladders out their mouths I wasn't gonna send them back. I became known as "YellowEye Charters". Now....once I cooked some up fresh for them the 2 friends who came over with me kinda changed their tune.
The harpoon man......we knew "pipes" was our man on the 'poon.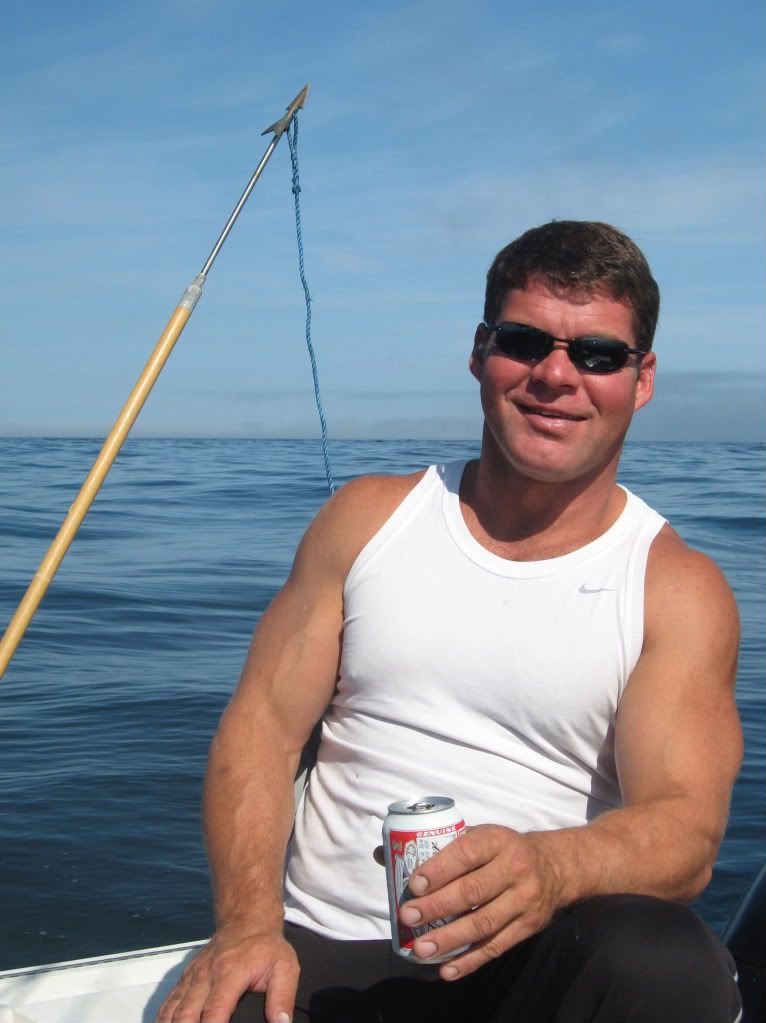 Pipes with a buckethead. When I cleaned this guy later there was an Octopus tentacle in his gut that had to have been 2' long.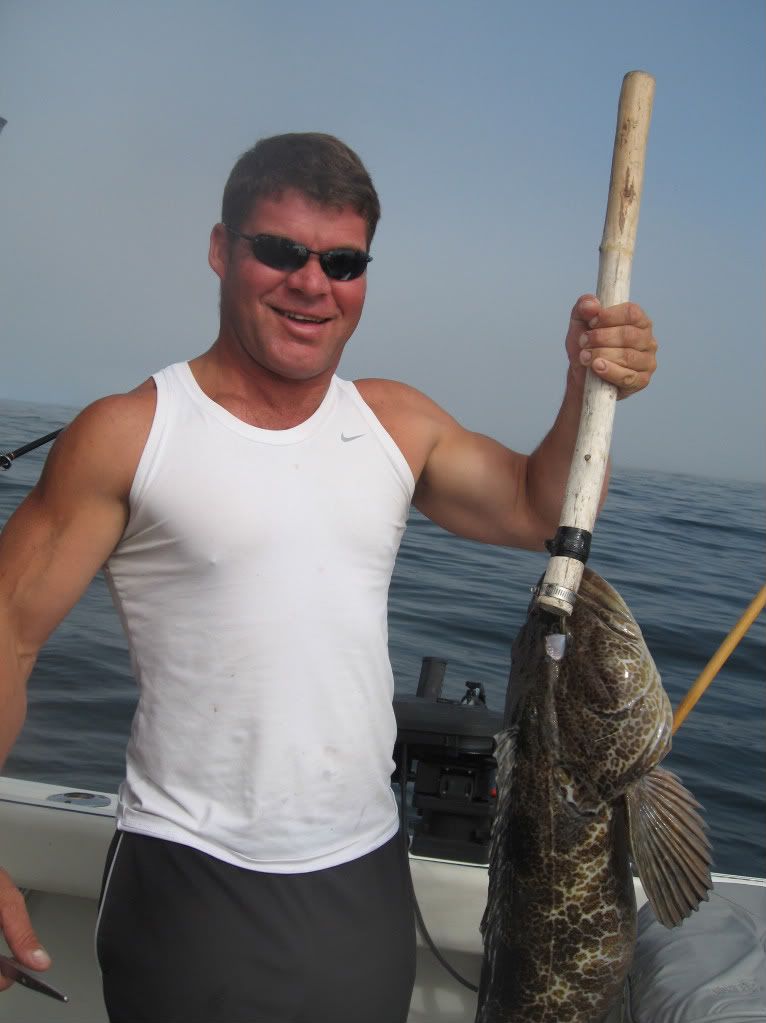 Fishing was great all day....and after some bottom fishing it was back to the salmon. You can see the fog was burning off but we were close to a wall as it worked it's disappearing act from north to south. Somewhere off in the fog.....TofinoGuy likely could have heard the tunes, laughs and cowbell echoing down the coast.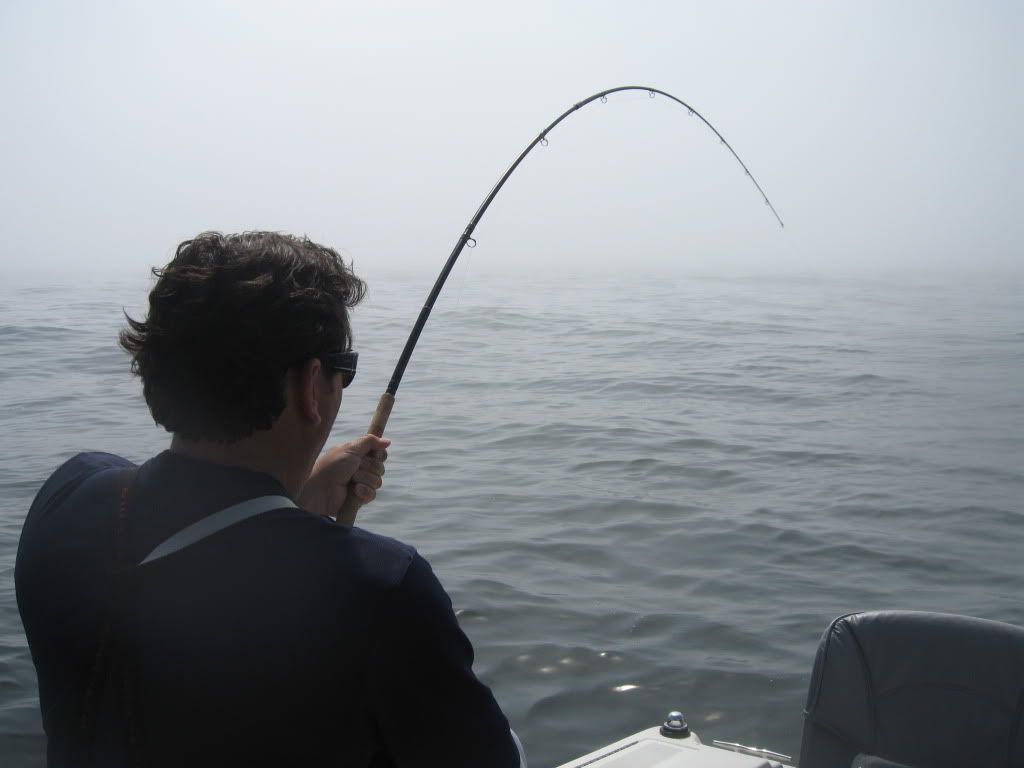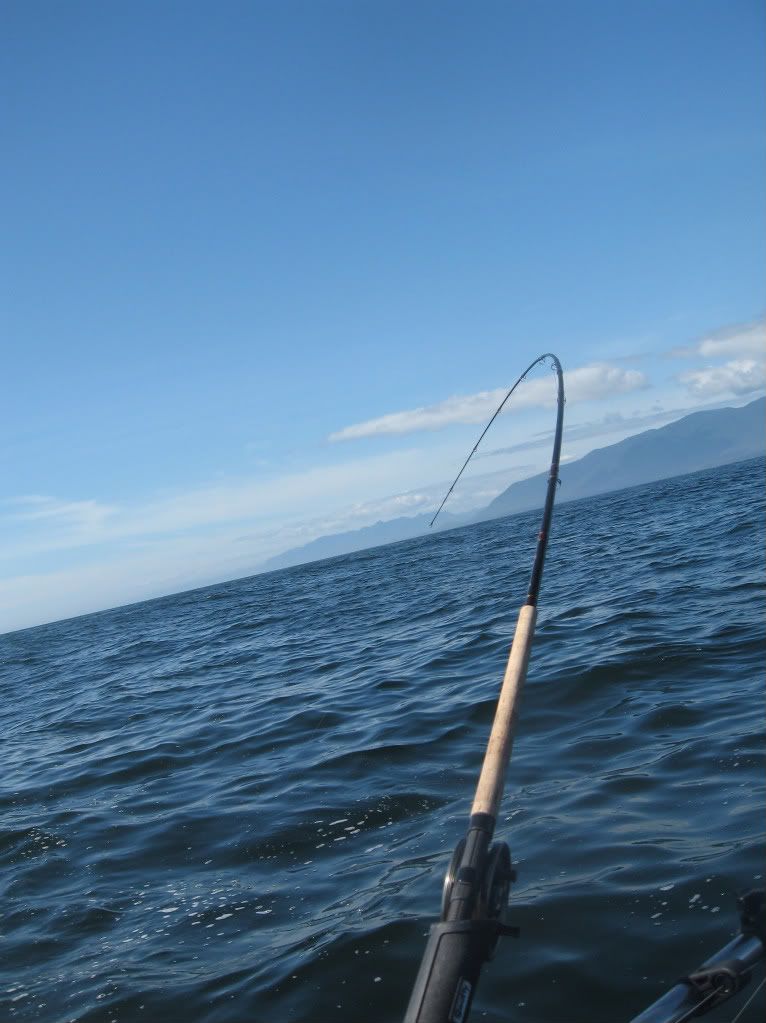 Now for me....having not fished much other than locally around Vancouver with my 2 local buddies.........THIS is what it's all about!!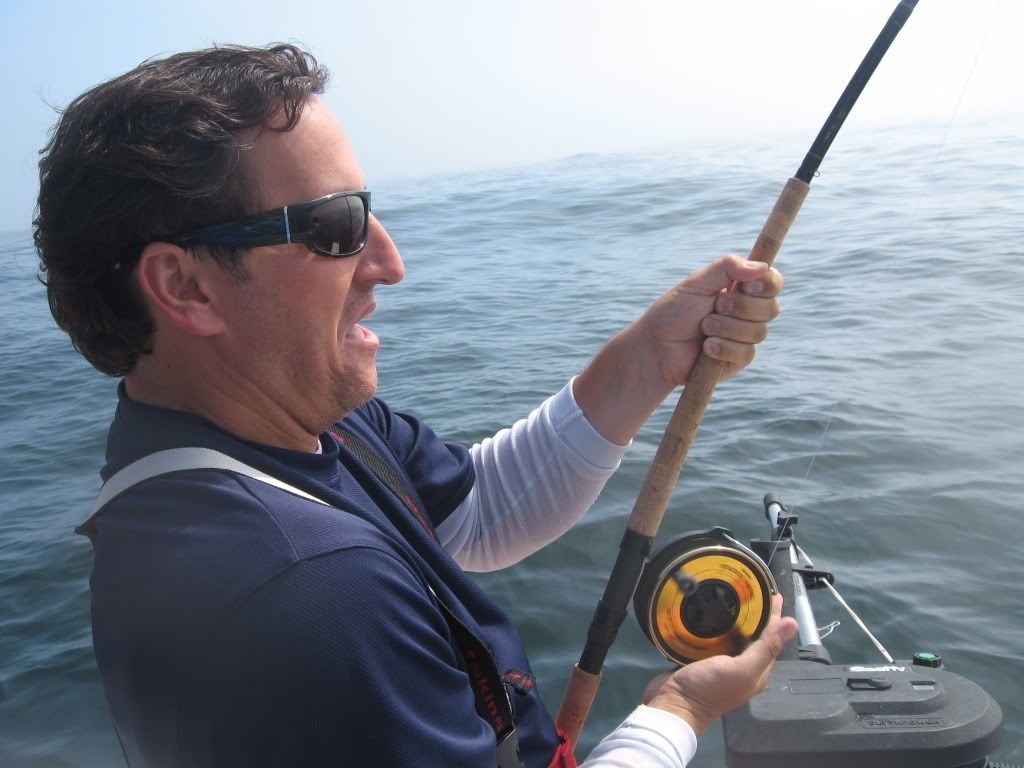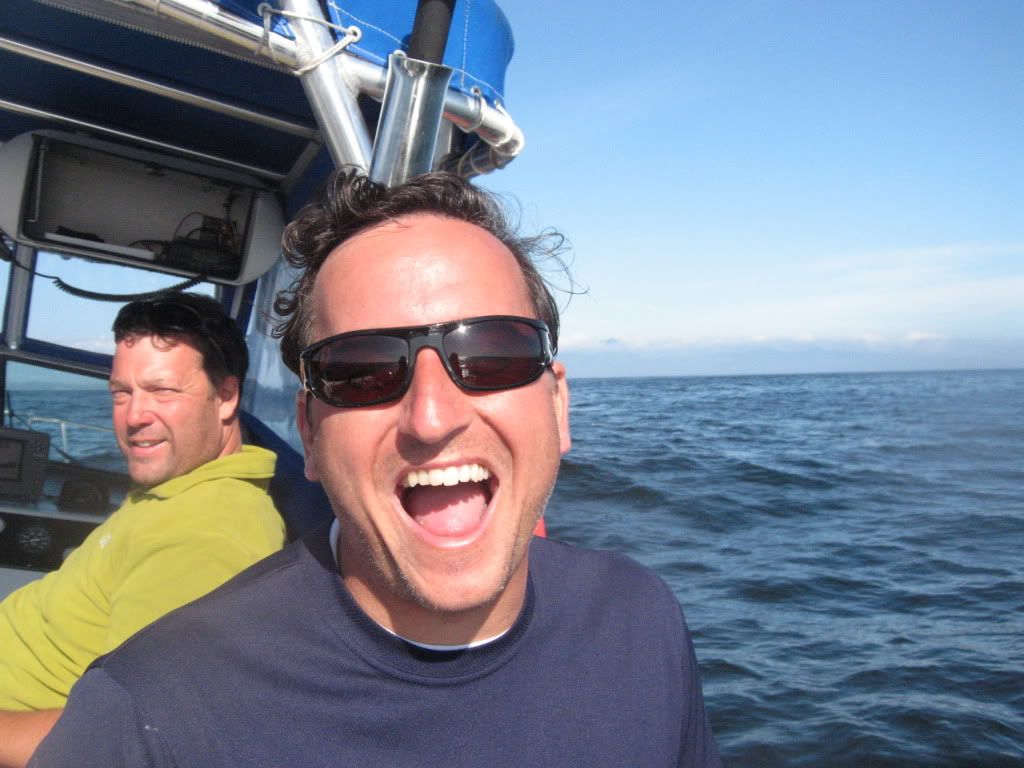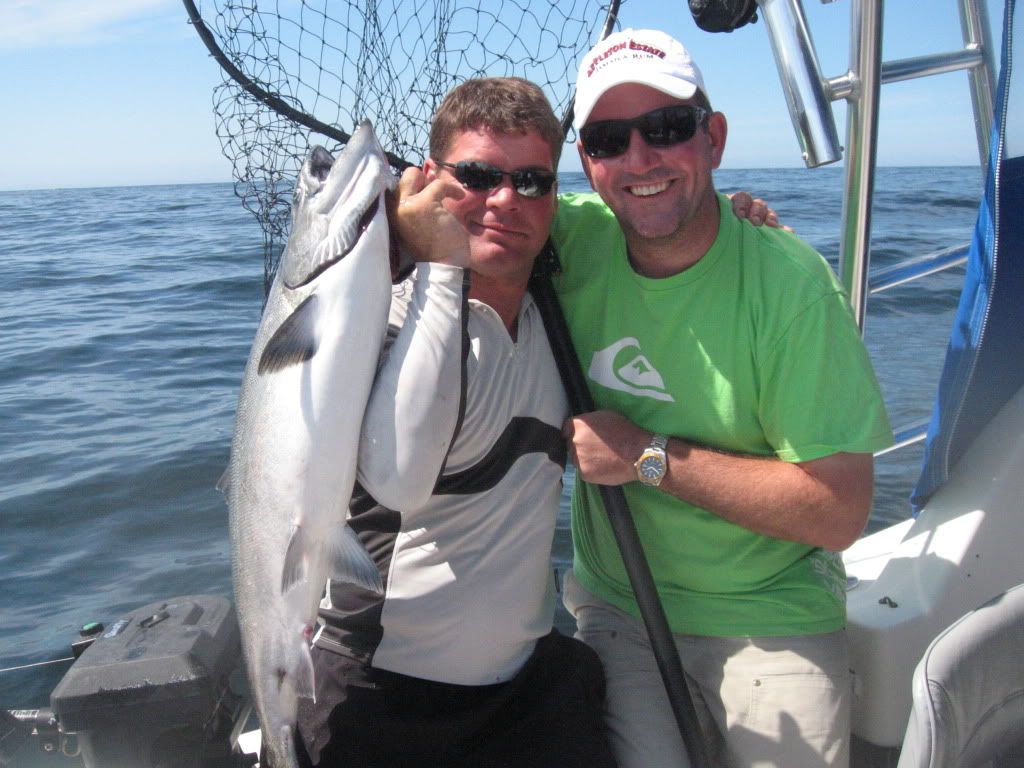 And here is a video of the never ending banter.....I couldn't film that long as it was on my "point and shoot" camera. Hopefully if you click on the image below it will play.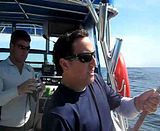 Out offshore....time is not measured by hours....it's number of fish, laughs and pints ha ha. Luckily to look like "real men".....there were a bunch of empties left from the day before; but it looked "funny" none the less.
Great weekend with great buddies.....old AND new! Can't wait to do it again next year.