Discussion Starter
·
#1
·
To follow up where fishfreak might have left off (Not sure if he is still fishing), the wife and I decided to head up to Hardy, since the fish had slowed....again...in Port McNeill.
We left the harbour at 5:30 and headed to the open Ocean. After a short but fun ride, we arrived at the place where we had caught a few before. First fish was a a nice coho, that we let go. Then after that it was non stop for about two hours. When the bite quite, we had two 7-9 lbs coho and three 16-22 lbs springs in the boat, plus we had released another nice coho and lost two more springs. It took as another hour to finally get our last spring, a nice 24 lbs. Then off to the hali hole. First fish was a nice 50 lbs hali, then we had a double header, 22 and 35 hali. That was enough. Started at fishing at 6, finished at noon. Great morning.
During our moving around we saw an Orca Cow and calf, two humpbacks, numerous porpose's, of which 4 delighted the wife in playing in the wake and diving back and forth, a couple of bull sealinons and tons of sea birds.
The hali's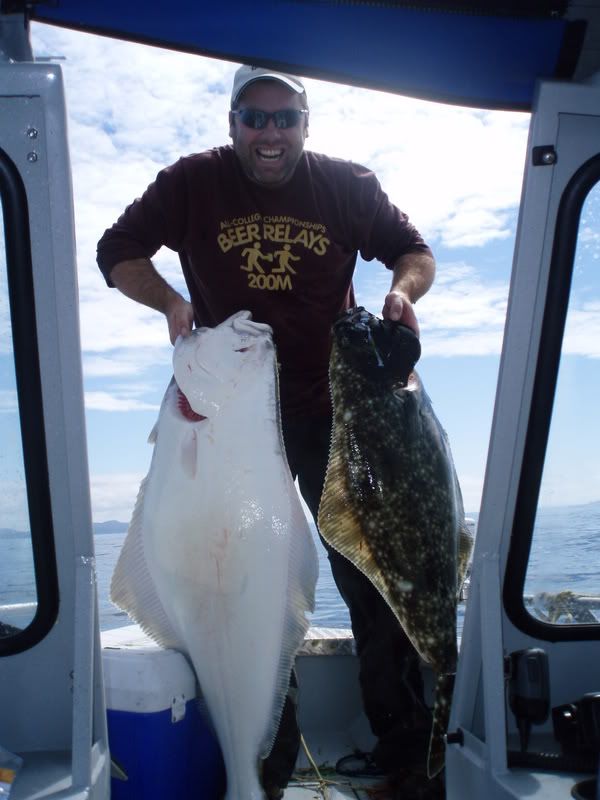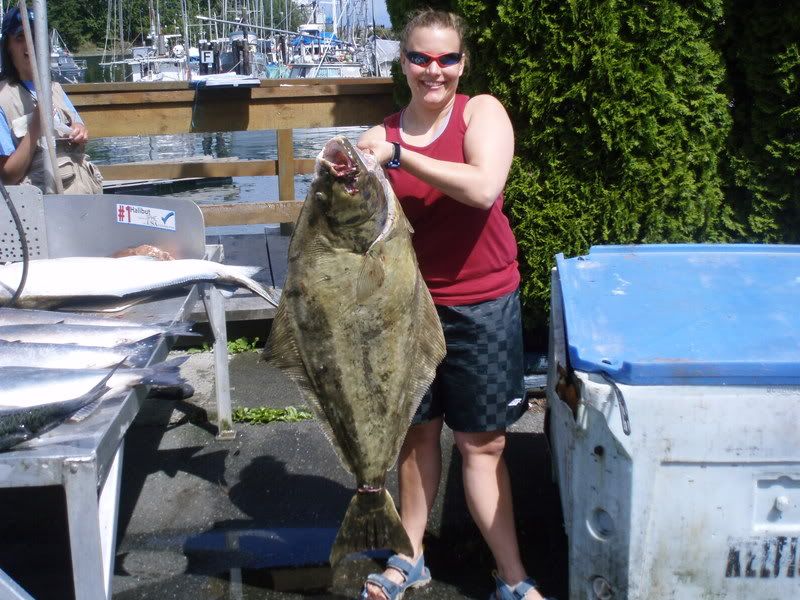 The cleaning table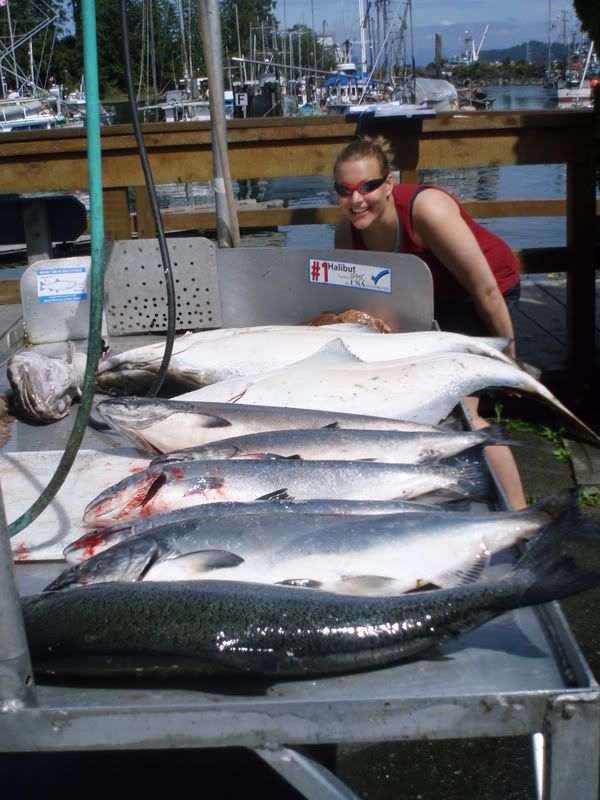 Will be heading back up on Monday.
Cheers
SS