Discussion Starter
·
#1
·
My father n law got me out of bed at 4 am this morning to wake up to a clear sky and calm water, we got all our pre ties made up the night before so it was get dressed and in thetruck off to the boat lunch for 4:30am
With the extremely low tied made it intresting for his Little truck to launch the boat but we got it in there LOL !!!
We make our way out to Duval Point and we see the sky looking like this
How does that old phrase go again ? Red Sky at night sailors delight Red Sky in the morning sailors warning well we should have gone by that old phrase cause it got nasty out there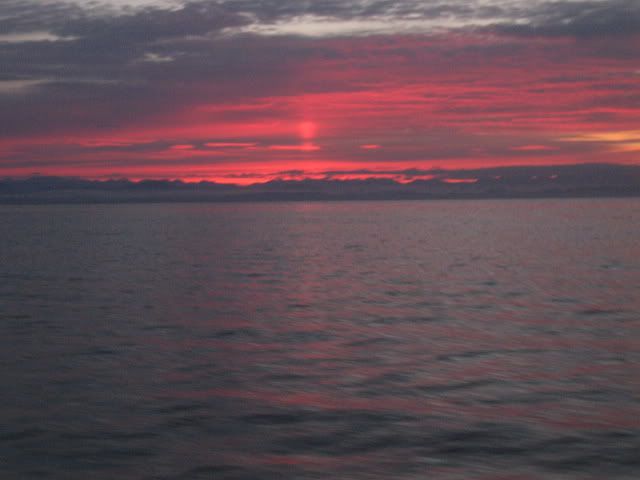 It went from dead calm glass like water to a massive wind storm that turned that water into hell, it was so bad we had to duck into Duval and sat in the pouring rain for an hour until the wind was dying down enough for us to get back to the launch.
The waves were so big they were crashing over the bow of our 18 ft Boston whaler , making that poor little bilge punk on over load trying to pump water, e would ride on top of a wave and about 15 feet down was the beginning of another one, after trying to turn around an hiding out we finally made it back, it was litterly hell but very intresting, I managed to take some pics at the beginning of the storm, but had to put the camera away as the ride was like a roller coaster the rest of the way with us trying hard to stay in the boat without getting thrown out.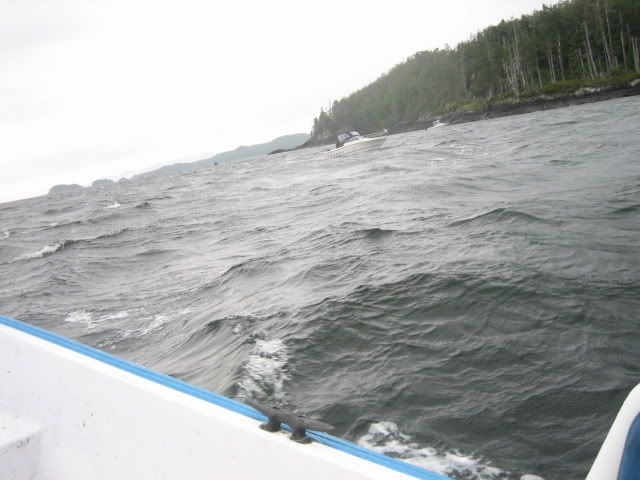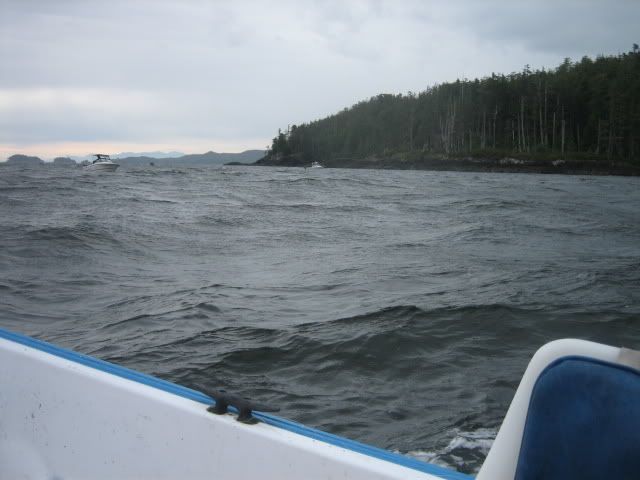 Back to the Fishing part of the morning while it was calm out, were using anchovy's again with 2 lines setup one down rigger was at 55 feet the other was at 70 feet, we get both rigs down and setup for a slow troll, as soon as i sat down to have some hot coffee, my rod bends over and the reel starts screaming !!!! I grab the rod set the hook when it was done running and Spring on peeling a good 100 feet of line like it was nothing :thumbup: the spring did a couple of long runs and finally into the net and I finally got my first keepable Port Hardy Chinook !!!! we missed a few hit and Released 2 smaller undersized Chinooks, my father in law got 2 bigger springs this morning as well, then after that was the windstorm we were caught in so that ended our day !!!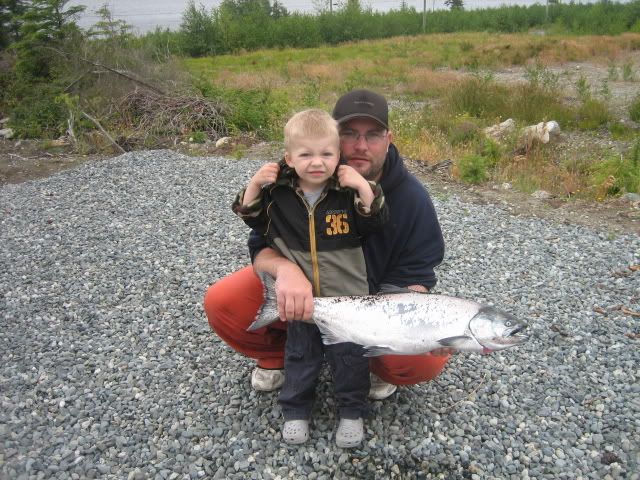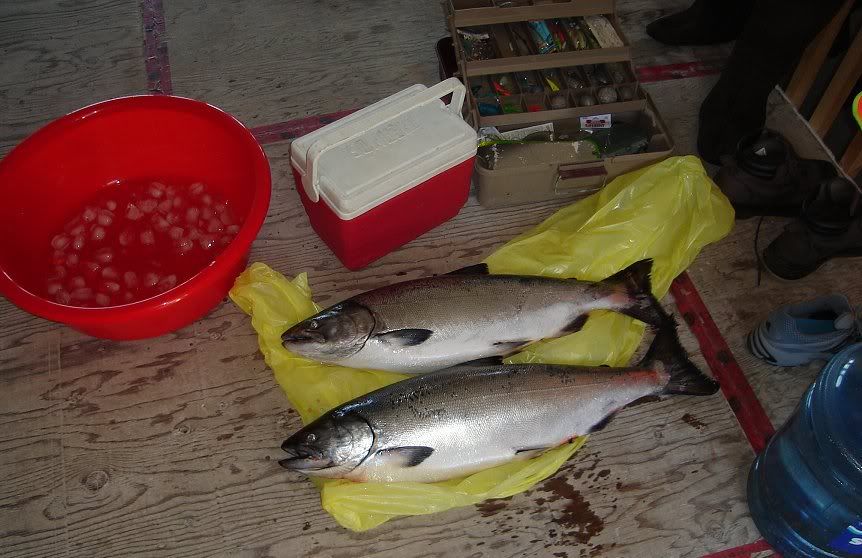 was a good one again... tomorrow were taking a break and will be back out there on wednesday
eace: