Discussion Starter
·
#1
·
Here is the Rubbermate Prawn Trap I made... it cost about $10.00 - I already had the weights, and wire mess.
With a line two both corners the trap will pull up edge on to minimize drag. I have no hole in the side so the sent only comes out the enterances - and some out the top. And zap straps are easier way to make the netting tight, as opposed to stiching.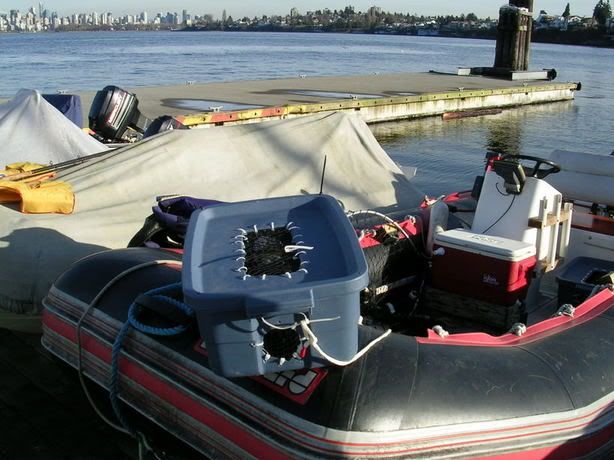 I maded wire funnels as enterances. They work well but if I was to make a new one I would make them so they point up, thus the prawn comes in and has to go down to get the bait. I used a 5lb dumb bell and 3lb wieght. I have cut holes in the top and bottom to make it sink faster but I don't think that maters to much.
Zap straps were half the cost. I have used it for three years and it has caught alot of prawns and is still holding up well.
Have fun, Jason