Discussion Starter
·
#1
·
Left the boat launch at 5:30am, and arrived at the spot at 5:50am. Only to find that there was a big tent and 3 boats already there. Still got into the spot we wanted. Since there was 6 of us fishing we had to cast out 6 bar rods. It was fairly packed where we landed so the rods were only a good 6 feet apart (normally like them 10+ apart) at a bout 6:15 had the rods in the water and the chairs set up. Now only to play the waiting game. We've heard good reports from this area. Well today was not like any other day. It was a SLOW day. After changing around combinations and leader lenghts. At about 8:30 there was already a good 30-35 rods out on the bar and a good 20 in the boats anchored. Only 3 fish hooked to prove for it.
9:00 came when out of no where the bell started to ring on one of our rods, out of my seat in disbelif,the race was on for the second time this year in 2 trips, hook set and a killer run, moments later my 1st spring of the year was beached. A 15lb chrome buck.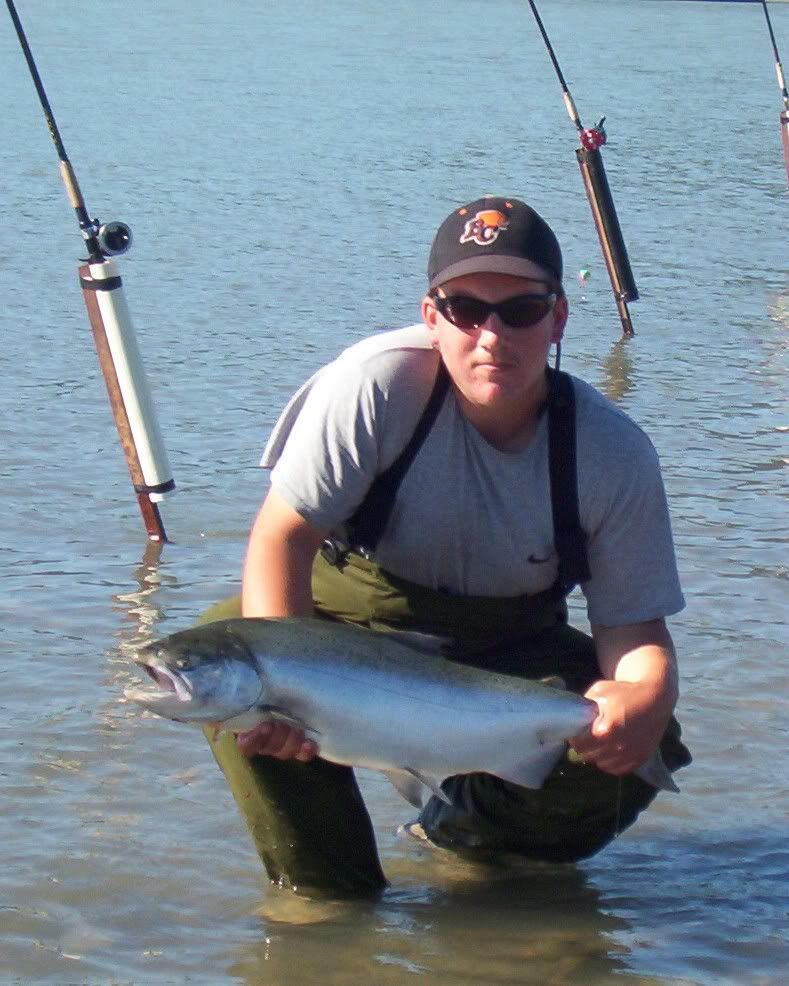 There was only another 3-4 fish hooked on the whole bar by the time we left at 1:00. Kind of a slow day. Lots of boats moving around. Quite a bit of debris in the water as well.
Good Luck, and Tight Lines
Mike <")))))><