Discussion Starter
·
#1
·
I hit the Squamish today and was on the river at 6:45 AM. There were just a handful of people there. With high tide scheduled for just after 7:00 AM, I felt like I was just in time. I tied on an "articulated" leech pattern and waited for some light. Just after 7:00 AM, the fishing really turned on. A fresh run of fish had moved in. I could see them finning their way up down stream. Suddenly, my line straightened and a chrome bar took off up stream. The fish went airborne and with a flip, my 12 lb leader broke! The leader must have hit a tooth? Hmm. Anyway, I tied on another fly and a few casts later, I felt a good pull right as I started stripping in at the end of my drift. The fish rolled on the surface, revealing that it was chrome. She jumped a few times, and took a few runs out into the middle of the river. However, I was able to subdue her and I managed to land this beautiful 10 - 12 lb. chum doe: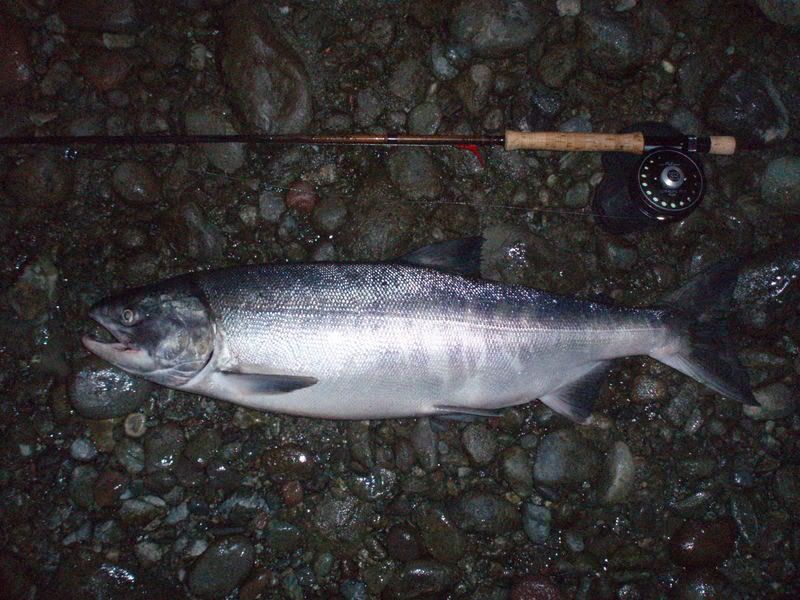 I decided to retain this fish, as I have never retained a chum before. Also as a first, I am curing up some beautiful roe.
Anyway, back to the fishing. The fishing remained good until about 9:00 AM. I landed two more beautiful chrome female chum and released them both. I also lost a number of fish as well. Then the sun hit the water and the fishing got sporadic at best. Perhaps the wave of fish from the tide had just moved through. In the next three hours, I hooked 4 more fish - all of them displaying silver sides. I practiced "long distance release" on them! No problem. I was very satisfied with the morning.
Interstingly, the river was very busy from 7:00 AM - 10:00 AM. Then, all of a sudden, everyone seemed to go home. I took a shot of the river and the beautiful mountains that surround the Squamish valley, and took in the scenery.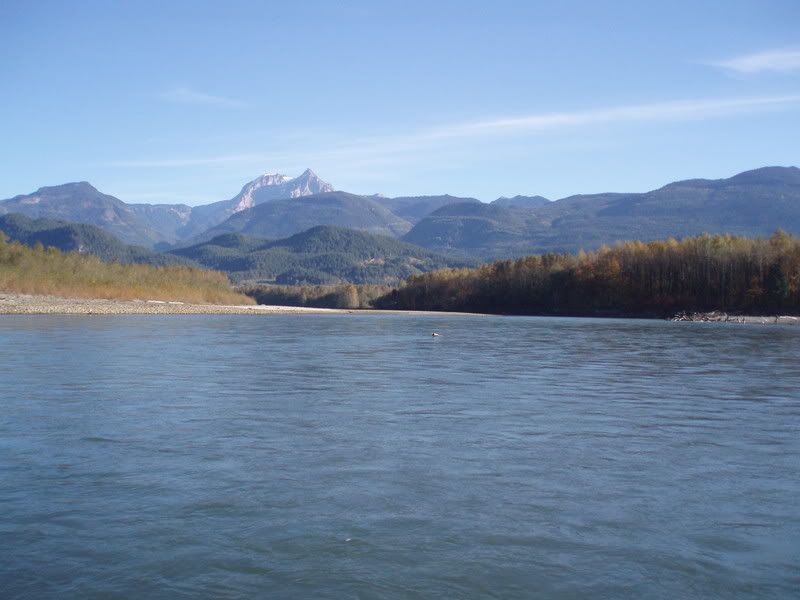 I called it quits at 12:00 noon. I can't believe I waited this long to wet my fly line on this river! Must be that Vedder coho fever! Perhaps FF will be heading up to the Squamish soon... :wink: .
Cheers,
FFM