Discussion Starter
·
#1
·
With the new forum rules I figure I had better finally learn how to post a pic.
Was out at a local lake fishing for these gems,(should narrow your search down a bit) on my new 2wt G2. Very fun indeed.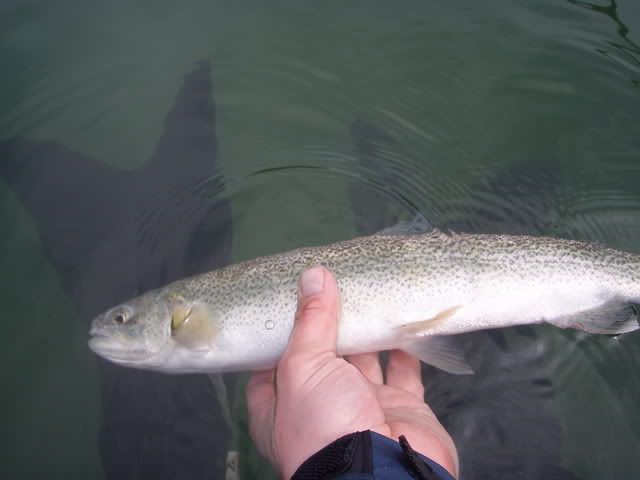 I caught 6 from 12"-16" in about 3 hours before I was numb and I moved on. One brighter male that I caught had sea lice on him.
I reached for the camera but I was by myself and he wanted to go. I figured the poor guy had enough on his plate already. I tried to treat them with as much care as possible as they are a delicate species, but they were an absolute joy to play on a light weight fly rod. Not a steelhead, but I sure had fun.
eace: