Discussion Starter
·
#1
·
My brother Wayne and his family came down from Athabasca, Alberta, for a visit to Kelowna. He said he wanted to go fishing for some big fish as he was tired of catching small trout. "Well brother", I said, " we're both sturgeon virgins, why don't we try that?" He looked at me like I was crazy. "Why would I want to catch one of those? Do they fight hard? Are they good eating? Can we keep one?" he asked. Instead of trying to justify my reasons for wanting to go I simply said, "Everyone I talk to who has ever tried it says we'll have the time of our life!"
So on Friday morning we made the three-hour drive from Kelowna to Chilliwack and met the man himself from Bent Rods Guiding, Rod Toth, at 7:30 am. We put in at Island 22 and headed down river a ways to do some bar fishing for Chinook.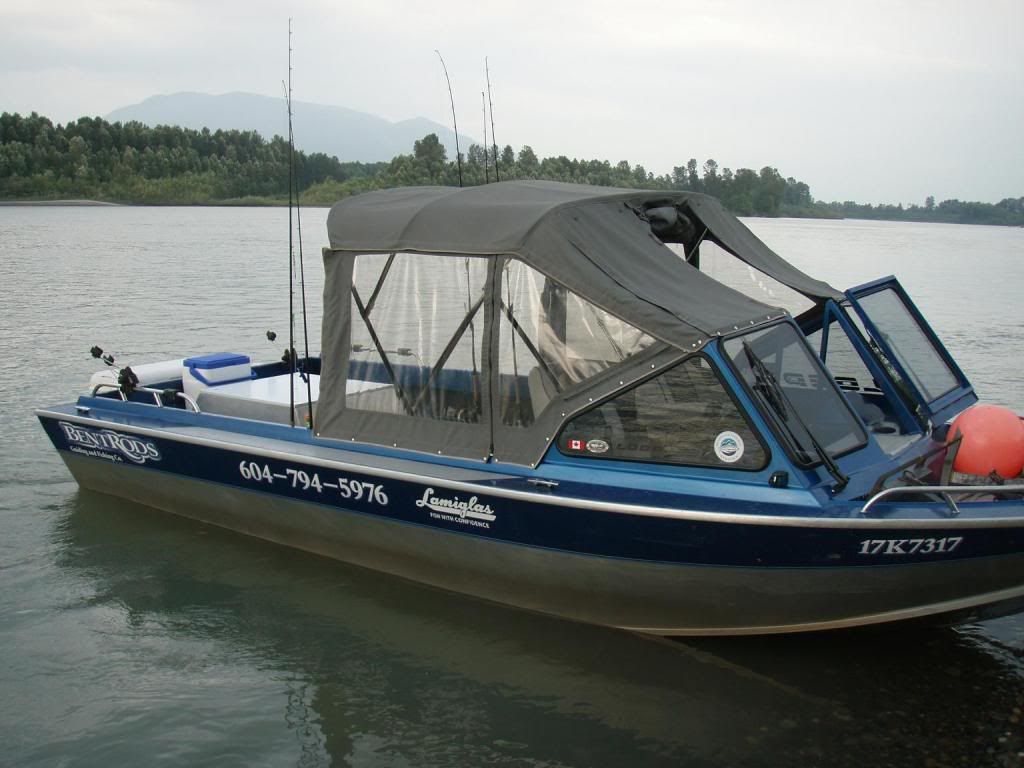 The weather was absolutely stunning with clear skies, a cool breeze, and water about 65 degrees. There were four other boats on the bar and from what we could see, all were bar fishing hoping to catch a keeper on this last day of the size limit.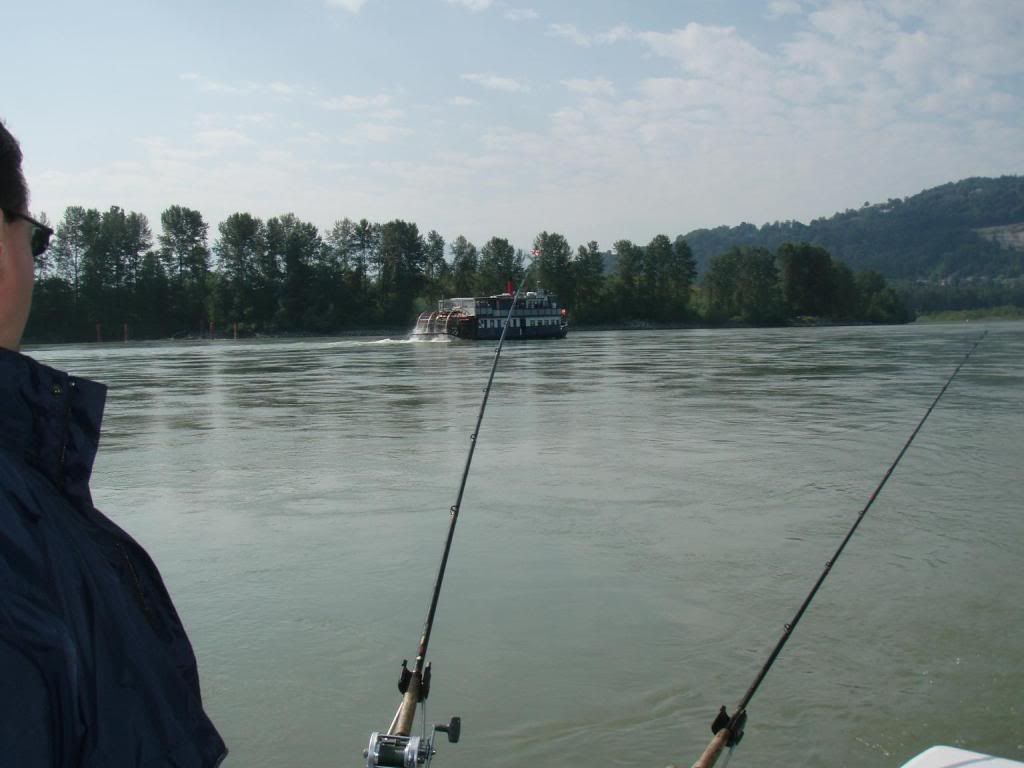 One fellow, Nick, caught three sockeye on his bar rig, which tests the theory that sockeye do not bite. We had quite a few hits, but nothing was sticking. Little brother had a jack spring close to the boat but being from Alberta and use to catching Walleye he fought the fish like a wet sock and lost it! Note to self: try to prevent the fish from jumping by keeping your rod tip in the water! After awhile, we were itching to go for sturgeon so we pulled anchor and headed downstream to a unique looking piece of water. There were no other boats in the area except a couple of First Nations from the local band emptying their net. We anchored in about 15 feet of water just above a deeper hole. The sonar was marking fish. My brother and I saw a huge sturgeon roll about 30 feet from the boat. Things were looking good!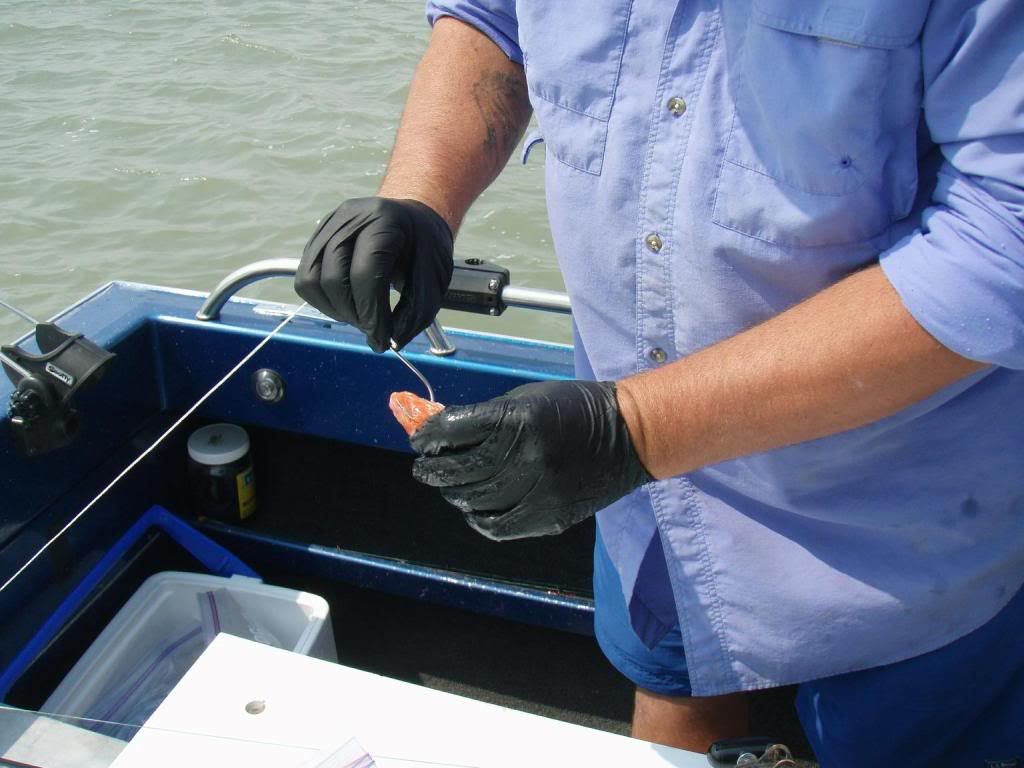 Rod had four choices of bait ready to go – relatively fresh, stinky, super stinky and super stinky with roe added. We put out three rods and it didn't take long for the rod closest to the bank to start twitching. Rod gently pulled the rod from its holder and waited patiently. After 20 seconds or so, Rod lived up to his "Bent Rod' nickname, and with great force and poise, pulled back hard on the rod and set the hook. He handed me the bent rod and the fish started taking line. A lot of line. After a huge run, I managed to get some line back and the fish just sulked on the bottom for about a minute. In between massive headshakes, I asked Rod if he ever had any clients who wanted to do 'everything' themselves, including setting the hook. He replied, "Yes, but after losing 5 fish in a row, they finally agree to let me do it."
Suddenly, the fish exploded out of the water. "Whoa!" "Holy Crap!" "That thing is huge!" Then more line goes out and another jump. Rod decides that we need to pull anchor and go after the fish. So here I am with my arms full of lactic acid trying to keep the fish from taking out more line and Rod is navigating the boat through trees floating down river, nets, current, all kinds of potential hazards. After 30 minutes and four more jumps, we decide to land the fish at the lower part of the bar on the opposite side of the river. Close to shore, I jump out of the boat and manage to surf this bad boy in. Rod goes to put the rope around the tail and sure enough, it bolts out to mid river again. By this time I was spent and just wanted to get a photo. Thankfully, the fish cooperated and a short time later we landed it. It was just shy of 8 feet and probably weighed around 200 pounds.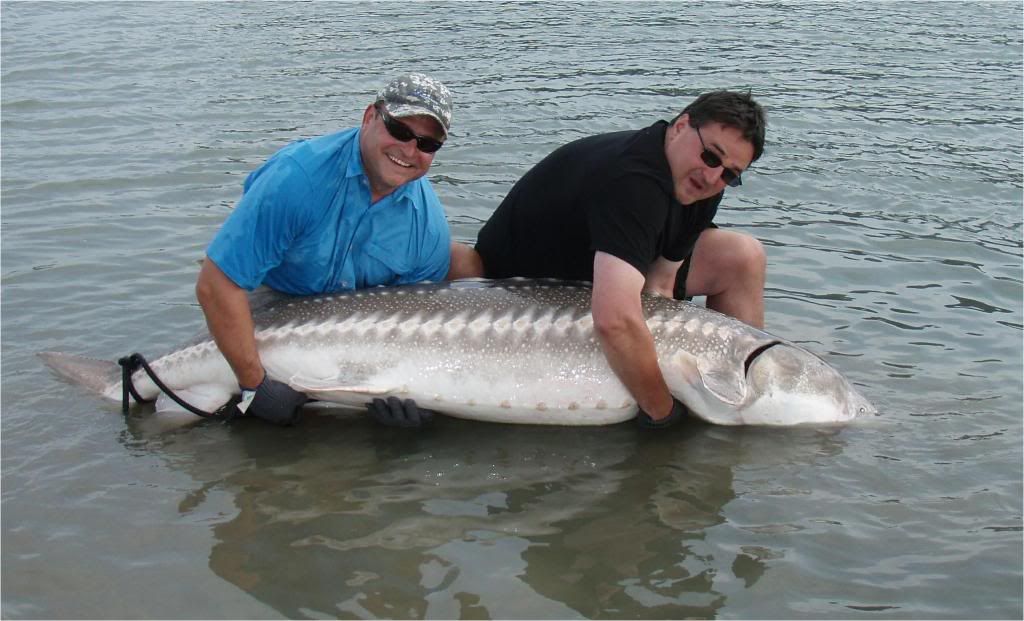 What a blast! My little brother even managed to land two of his own, a five and a six footer.
He told me afterwards back at the hotel, that this was the most exciting day of fishing he has ever had and is now planning a corporate excursion for his company. We got some great video footage of the biggest fish jumping so now I have to figure out how to edit the footage and upload it. Will let you know when I get around to that.