Discussion Starter
·
#1
·
Been up in the Kootenay area for about two weeks now starting out in the Nakusp at McDonald creek campsite.
Fished the creek mouths trying for some rainbows but didn't have much luck.
Tried the Kuskanax and Halfway rivers at the lake but only heard of fish being caught.
I also wanted to try the Incomappleux river because there is supposed to be a run of Bulltrout that go up there.
My son and I got there and the river was high and colored so we did some hiking around and took a few pics.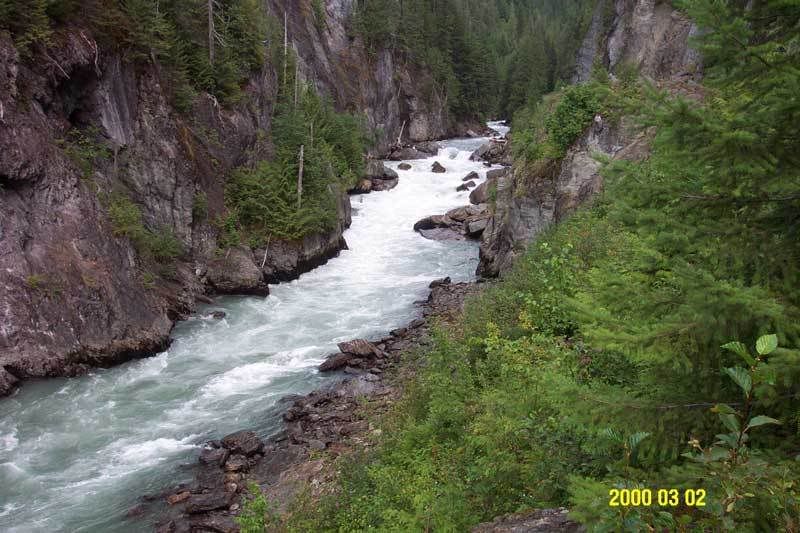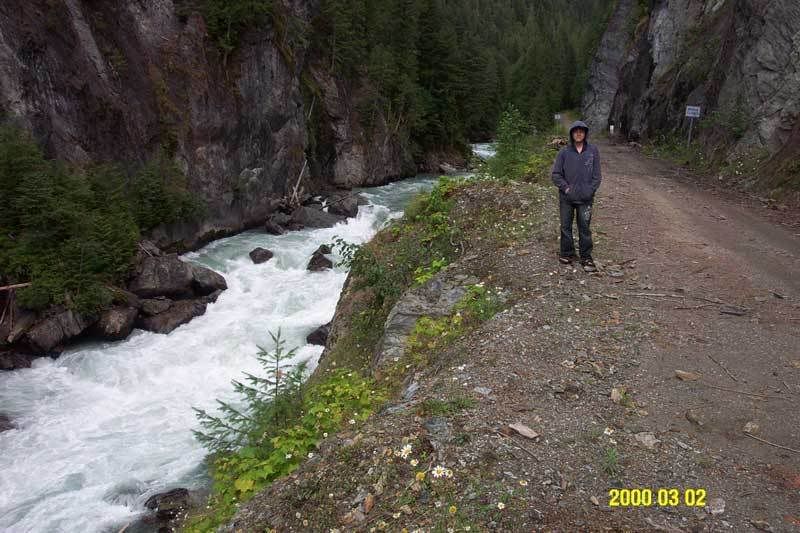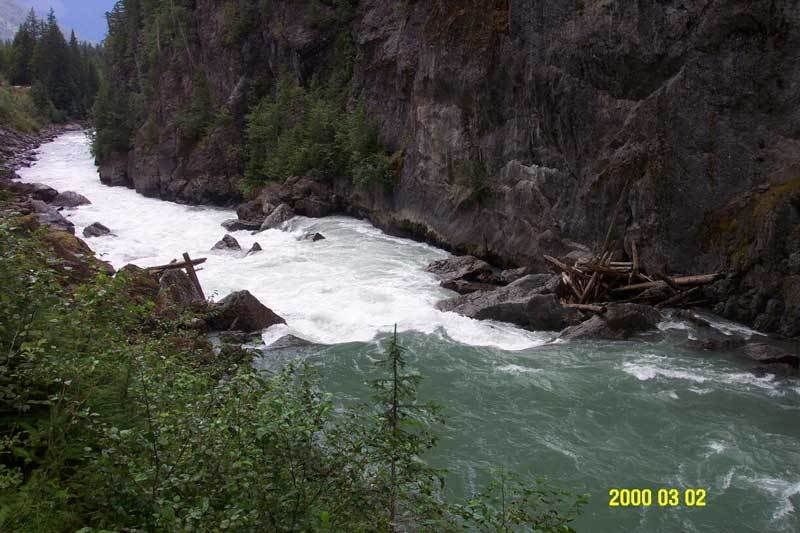 Our last hope of catching some fish was Summit lake and we did manage to hook a few.
Too bad it was our last day there.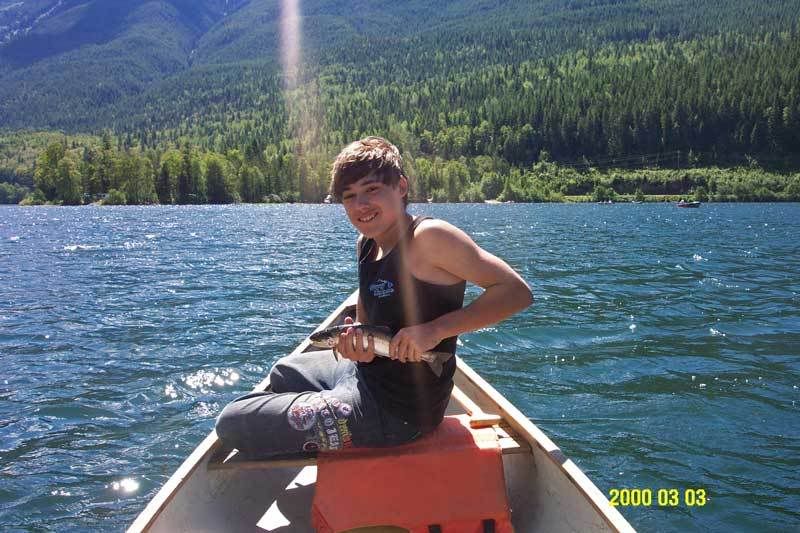 Then we're off to Cranbrook to try the rivers around there.
First on the list was the Wigwam and try for some West Slope Cuttys.
My son did manage to hook into a Bulltrout around the mid teens and fought him pretty hard till he hit the rapids and broke the leader.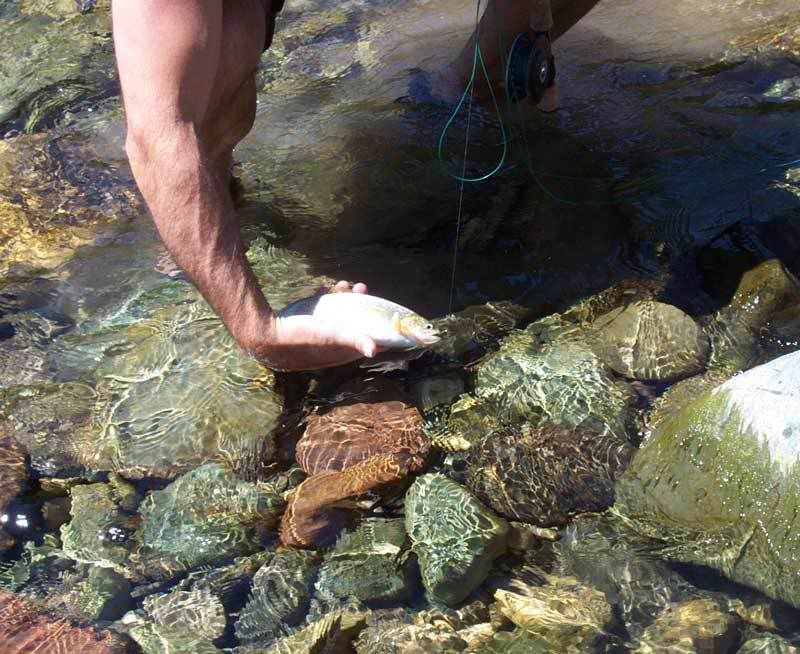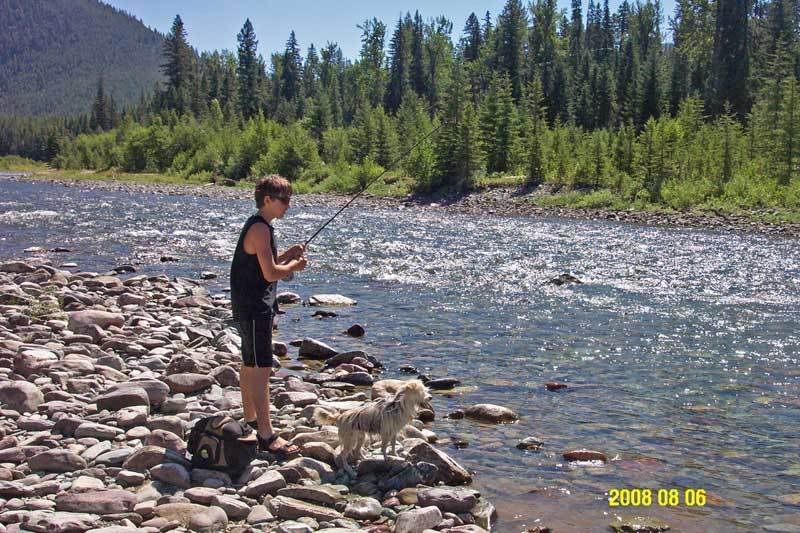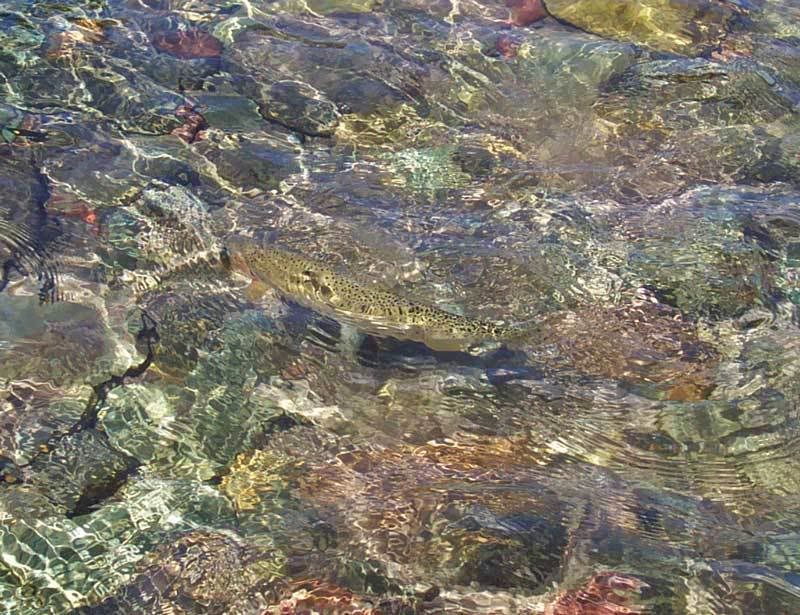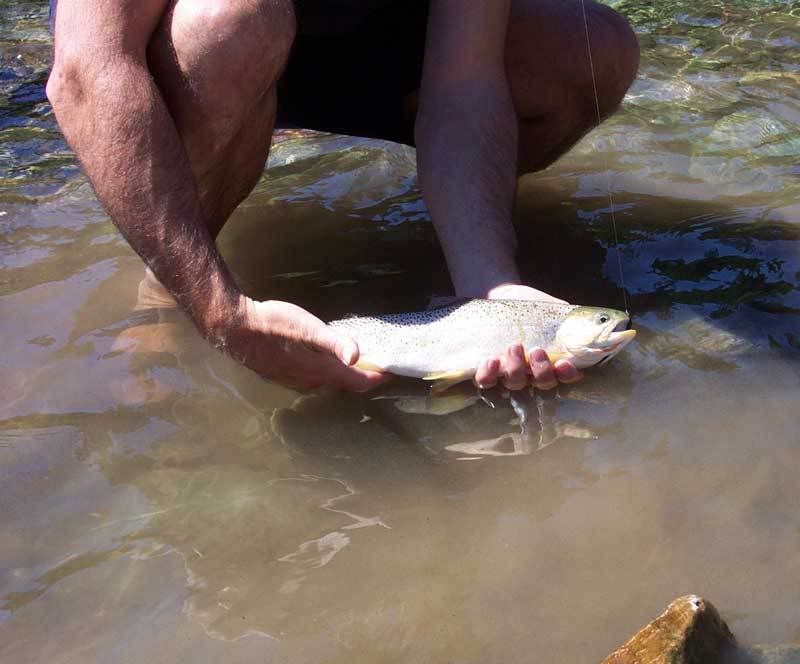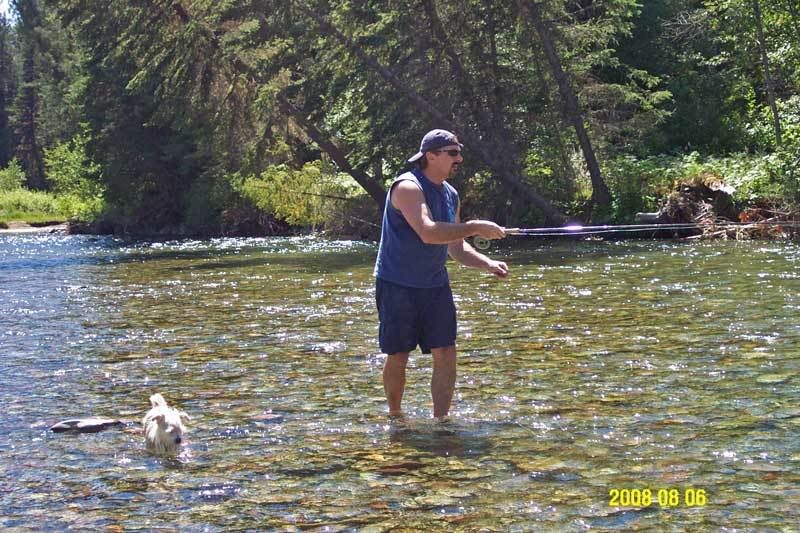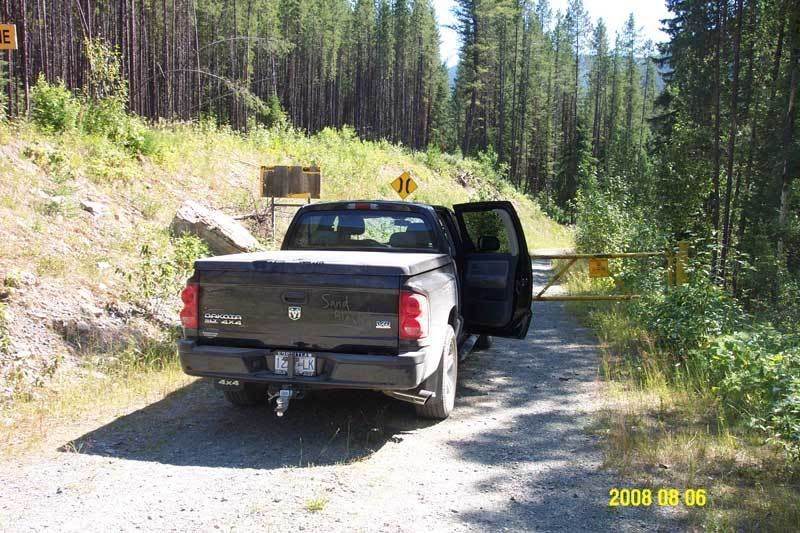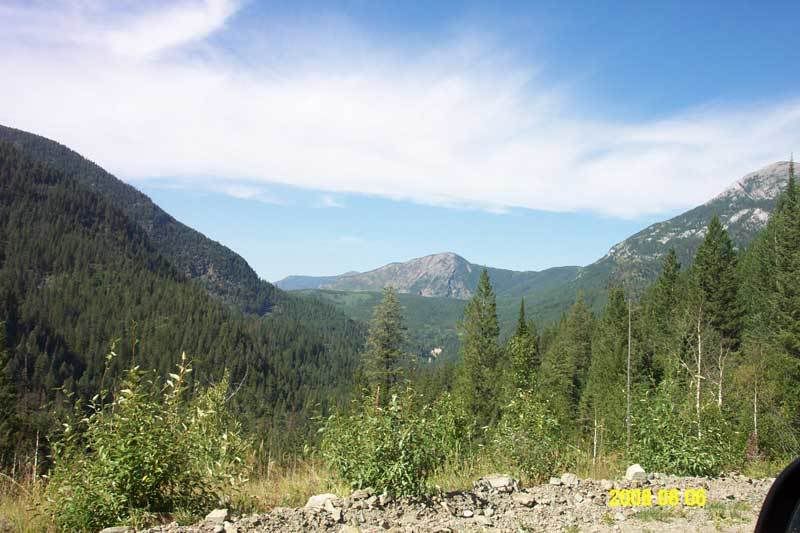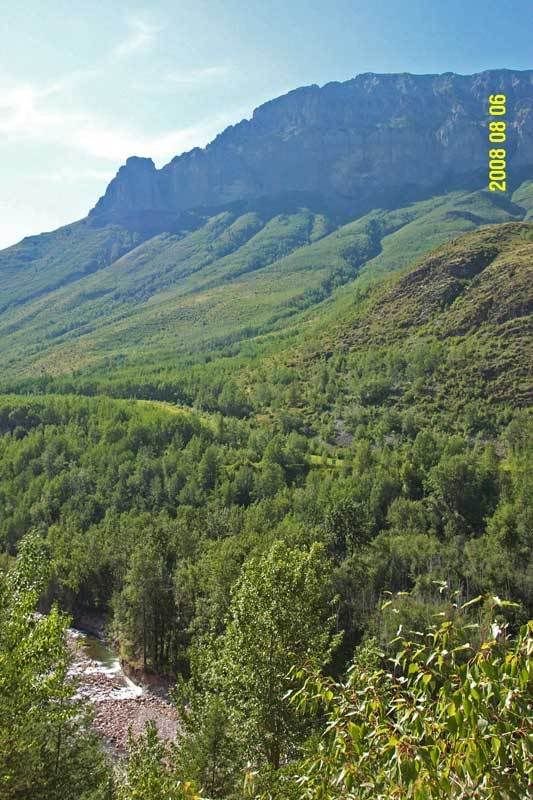 Next was the St Mary's but it was a real short trip and I had a heck of a time finding good access.
I did find a road about half way up to the lake and it took me right to the river bank.
Only problem was the dust, it was like baby powder and three inches thick.
that stuff just gets everywhere.
Anyway I get to the river and manage to take a few quick shots and then start fishing.
I get a nice cutty on and get him close for a picture and my cameras full.
After that I hooked three more but they all spit the hook, so no fishy pictures.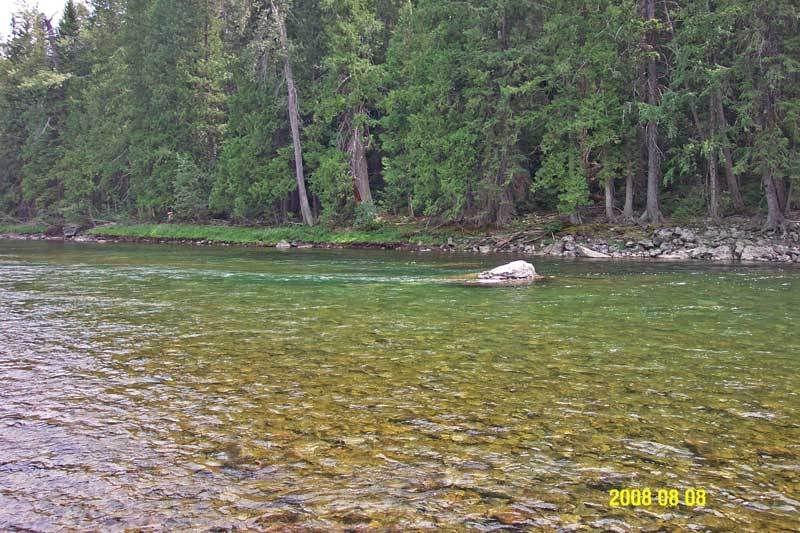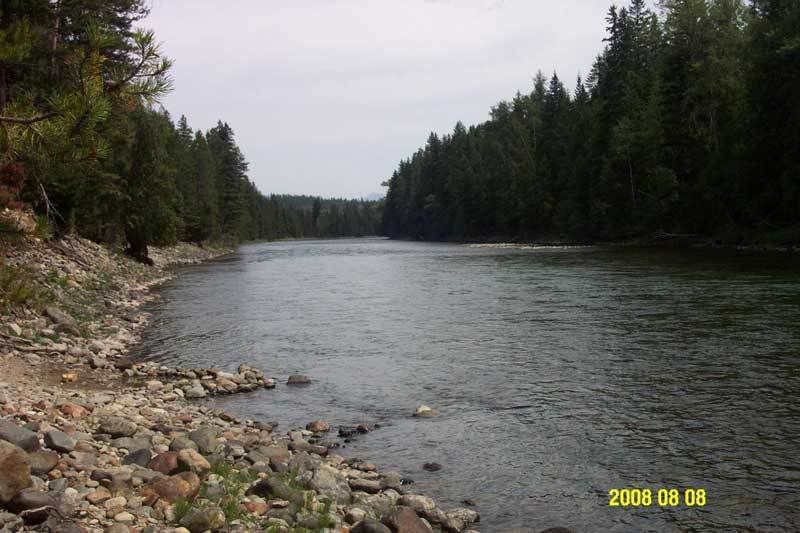 Next trip was out to the Elk River which I have never fished before.
Found access was pretty easy and there were alot of boats and floaters on the river.
I was on foot and found some nice water and just worked it over well and got into 10 WS Cutthroat.
Camera screwed up because it got wet but I did get a few good shots.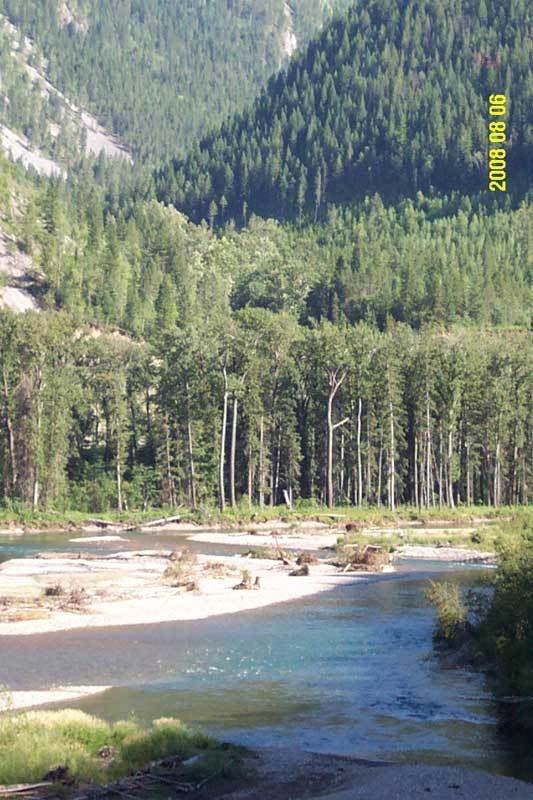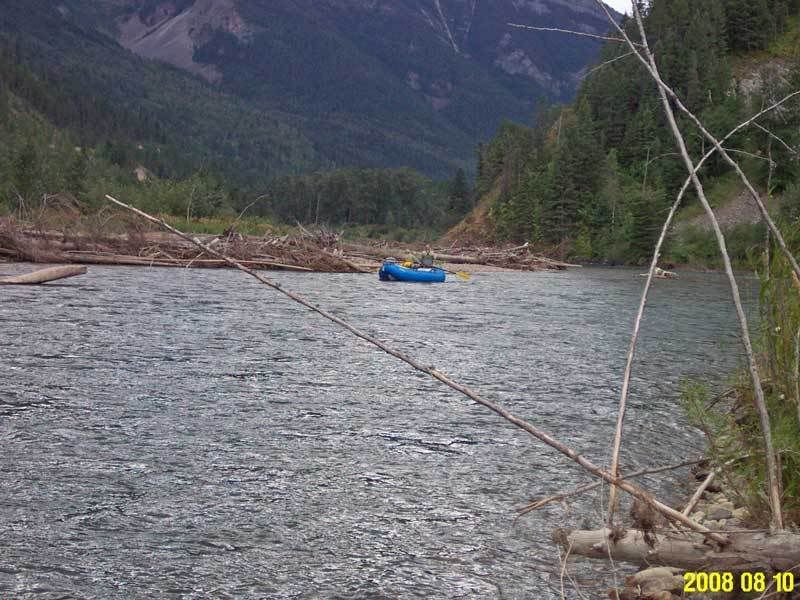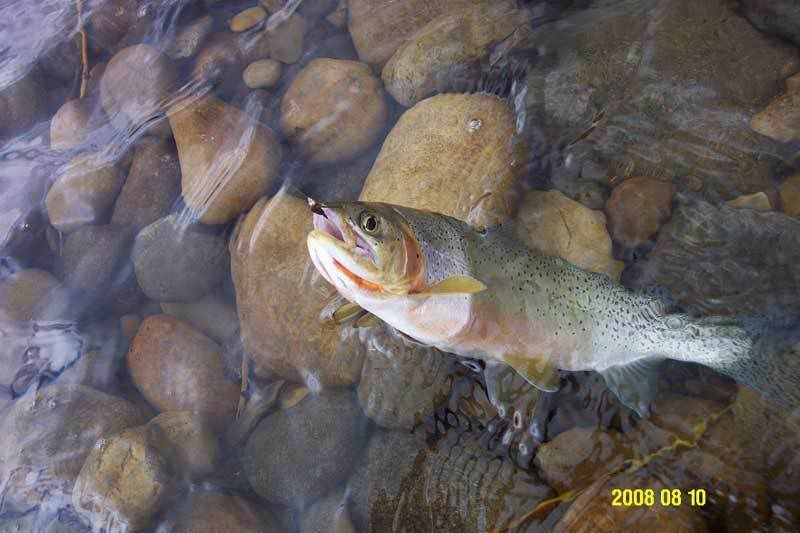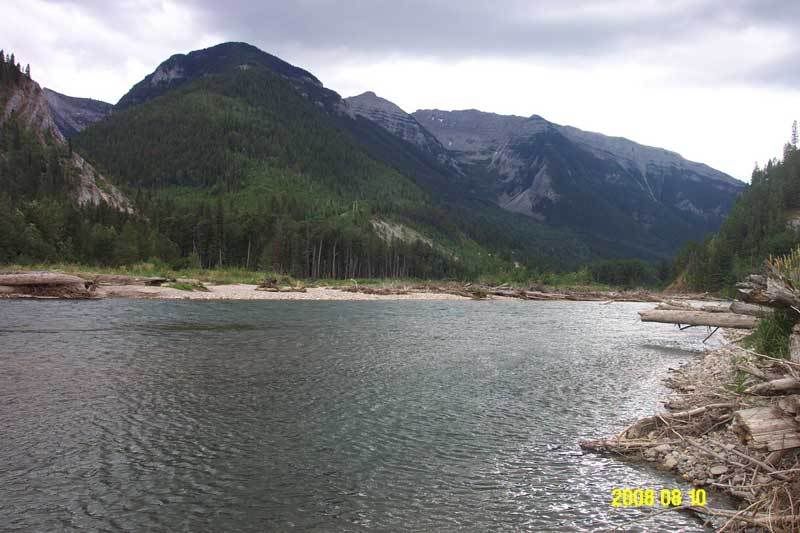 On the Creston Salmo pass we came across a smaller bear eating some road kill.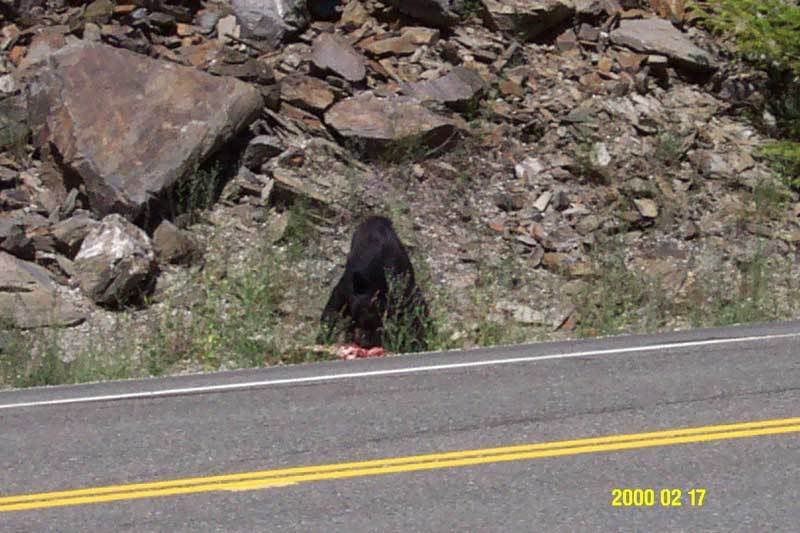 Heading to Nelson for a few days now,and then finally home by the end of this week.
If you guys get a chance to try this fishing its definitely worth it.