Discussion Starter
·
#1
·
Had another good trip to Tahsis this year.
The drive up is still a bugger - took about 10 hours each way with the last hour going there on dirt.
Weather was a little touchy the first day (Friday) and getting out was a bit of a challenge.
But we made it out to about 5 miles out and got into a bunch of springs.
No monsters but a limit of 6 springs from 15 to 25 lbs.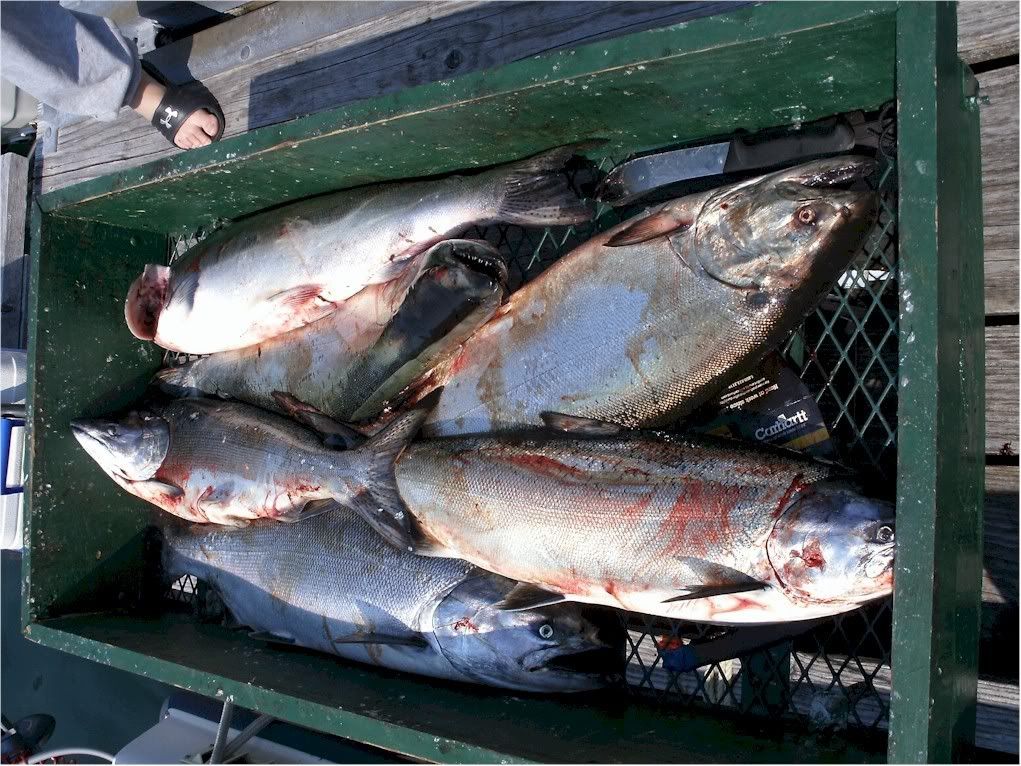 Got into a bunch of nice lings while fishing deep for springs - one around 20 lbs.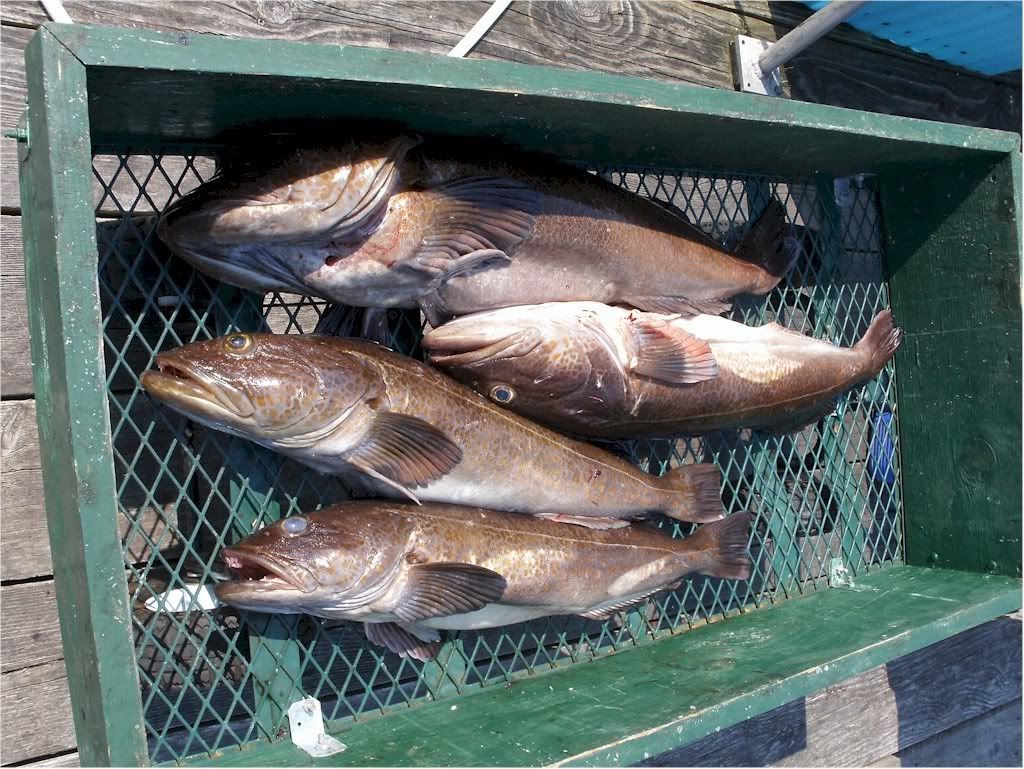 Got an interesting shot of a fish in the prop wash: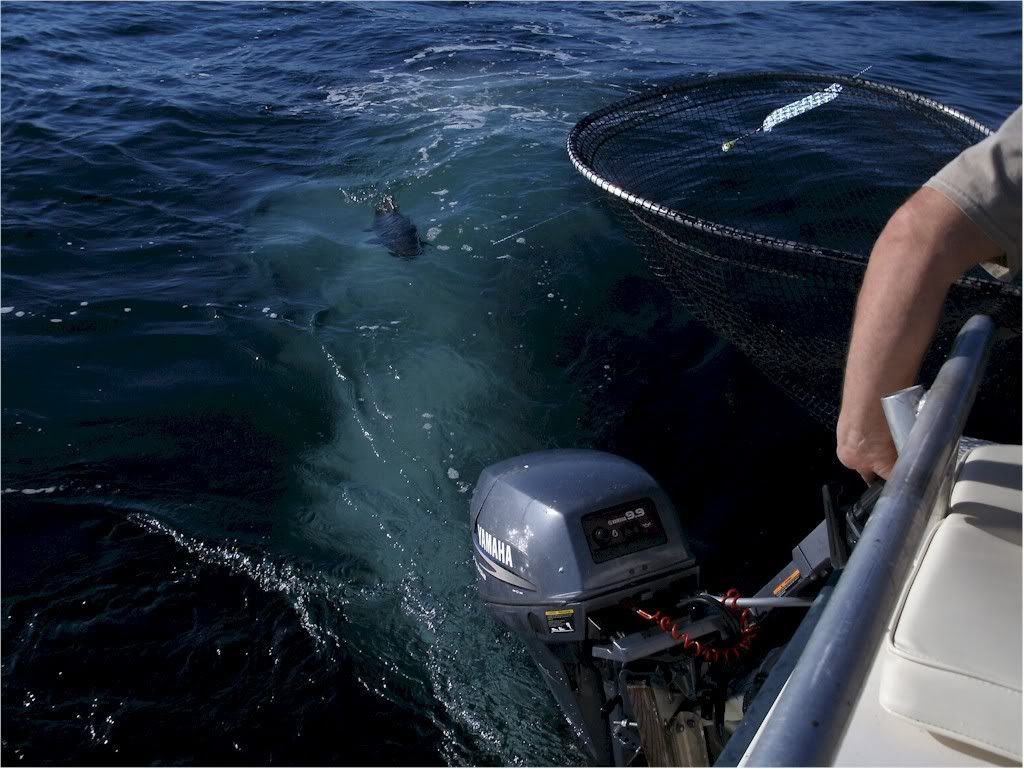 Apparently, it was coho city out on the highway so we stayed just inside of it and did pretty well.
We only had 2 of 3 guys fishing - the other was helping by chumming the water.
Heard lots of reports of too many coho and trouble getting through to the springs out on the highway.
The second day I managed to tangle up the 2nd levelwind so we switched to an Islander.
Buddy had a very interesting thing happen on the Islander.
We saw a large fish swimming around with a flasher attached to it and it came very close to the line while letting it out. A fish hit the line and at first we thought it was the flasher fish or a coho but it turned out to be a decent sized spring that hit the lure about 6 feet under the surface - buddy saw the take.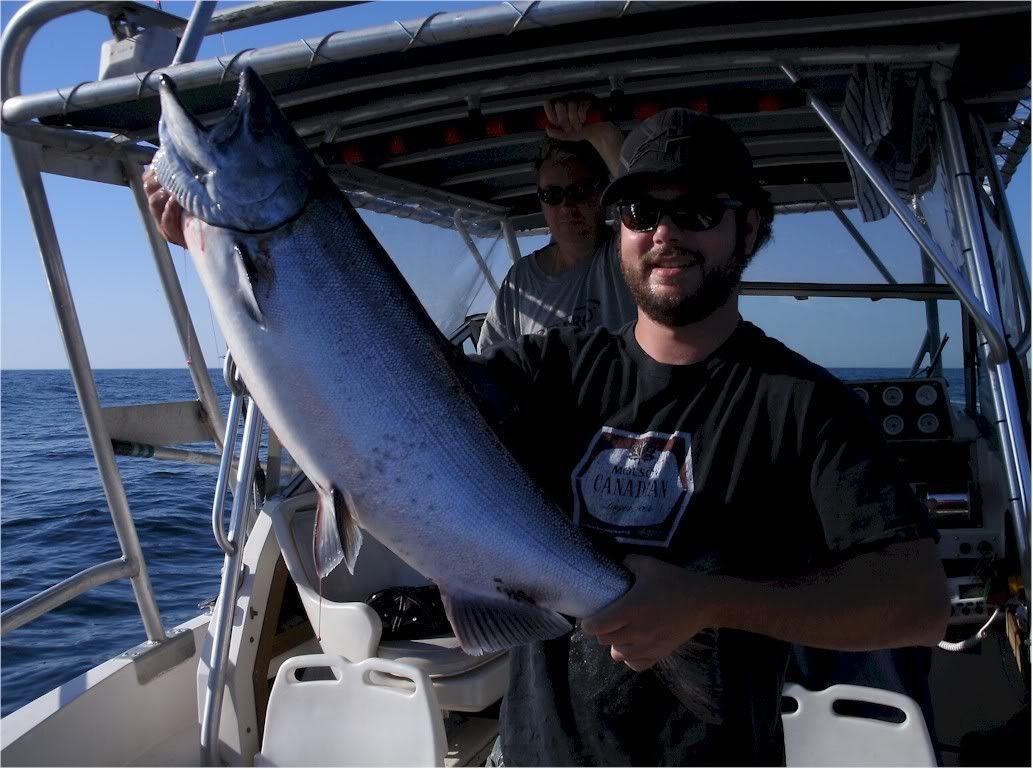 The weather was much better the second day and it actually got hot out there.
The water was like glass at times:
The second day was a little harder fishing.
We ended up with 4 springs and 4 coho plus another ling.
It seemed that the coho loved the anchovies so we switched to hoochies & spoons to try to be a little more selective. We probably had close to 50 hits the second day - 15 gone or lost - 25 wild coho - the rest boated.
Here's a pic of me with a nice purple spring:
Another nice spring:
We fished Campbell River for pinks on the way up to break up the drive and I caught a jack spring!
Didn't keep it, of course, as we were headed for the big boys.
First time out to Tahsis for the other 2 guys - was quite an experience for them.
I think they are hooked!