Discussion Starter
·
#1
·
Decided to try a flow a little closer to home as I have had no luck so far this season on the Vedder.
Got to the spot where I landed my first steelhead last year, the river has changed slightly with very clear and low conditions.
Headed down about 10 meters to a nice looking pool and after a few casts landed this nice little hatchery fish.
Fishing partner was across the river so she never left the water.
A few more drifts with no bites made my eye wander downsteam to the next pool.
Thats where I caught this beauty of a wild fish after two quick pics he was quickly released back to the water.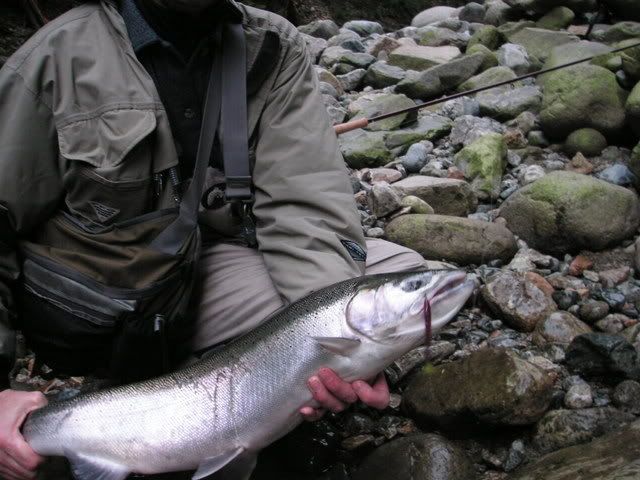 A very nice morning on the water two fish landed before 9 am and off the river by 11 am did not see another person on the river.
Both fish were caught on a prototype purple and chartreuse Team Pimp worm from
www.kramertackleandguide.com