Discussion Starter
·
#1
·
Well my main reason for heading to Tunkwa Lk. was accomplished. :thumbup: The gf had a blast. From the resorts cozy rustic cabins, to the operators ... Richard/Jody and Al who she found extremely friendly, knowledgable and helpful. Dee lol when Jody quoted "No to the tunes, because we prefer the sound of the loons" while booking in. It worked, she left the Sirius boombox and our country tunes in the cabin the whole weekend, without turning it on. The great company of Bill/Yolanda, Norm/Lisa and Igor. Also got to meet Earle(sp) ... he'd be a hoot to spend a fly fishing trip with.
We'd arrived later than anticipated ... as I got a yellow (check engine) on the Coqh and took it easy from there on. It turned out to be a P0038 code ... 1 cylinder detected not firing to full efficiency ... mechanic figures some burned off valve carbon caused the spark plug to initiate the warning. :
Could have been Karma though, as he also found a bulge in one of my rad hoses.
Anyhow, we got out Friday for an evening fish ... trolling some lures and flies ... only 1 tap on a flatfish. Saturday saw more of an effort in the fly department. I headed out before breaky and released 1, missed 1 on the retrieve and 2 other indicator dips while chronie fishing. After breaky Dee joined me and we eventually put 2 fish on the stringer ... Dee got her 1st a 16"er, which had her beaming the rest of the day. They made for a tasty dinner when we got back. We lost 3 others at the boat ... Dee a chunky 2-3 lb'er and missed a couple others. This action was in one particular spot, on the troll (rowing), all but one were on Richards sweet fly he persuaded me to use.
Great weekend, great company and we wished we could have turned the clock back to Friday each day. End result .. Dee wants to do it more. Mission accomplished.
The digs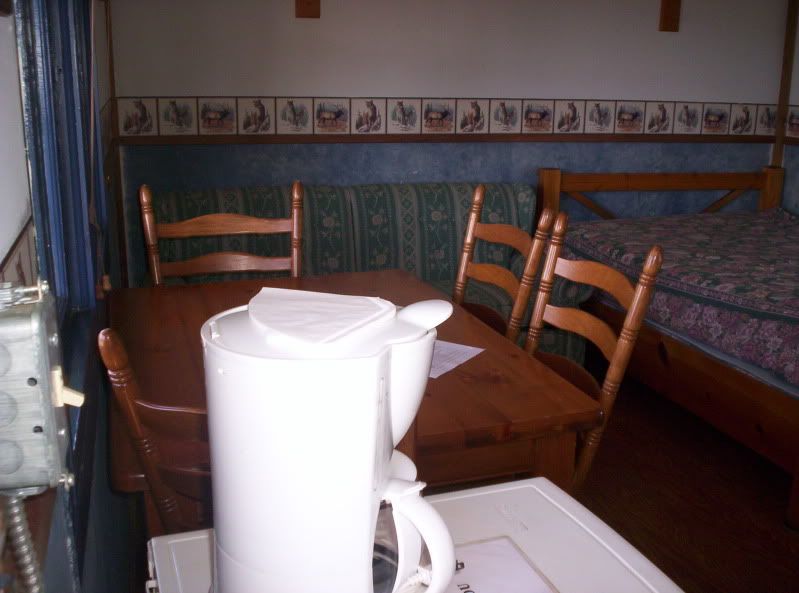 Where most consentrated chronie fishing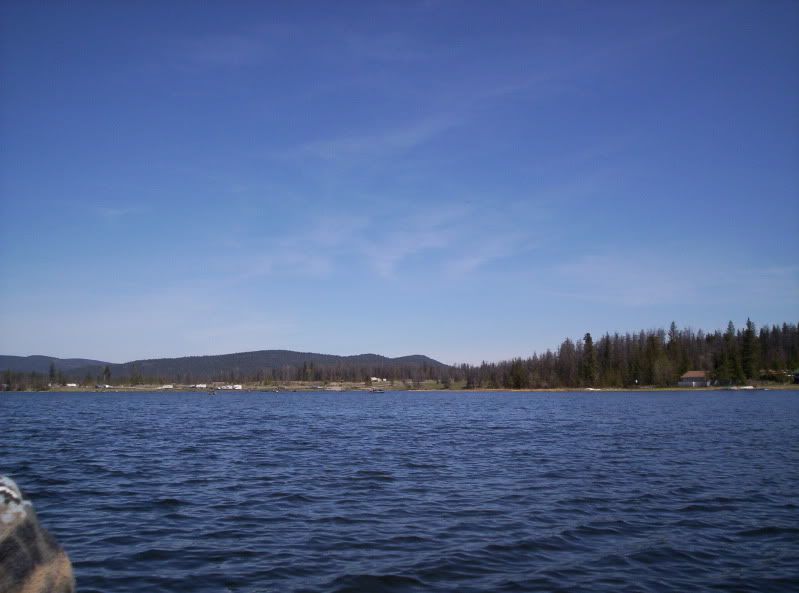 Dee's 1st stillwater bow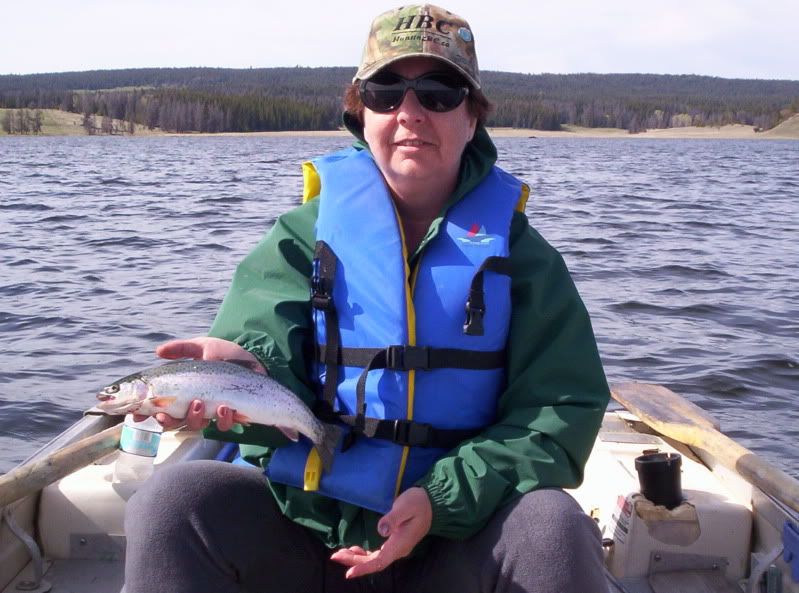 Tunkwa sunset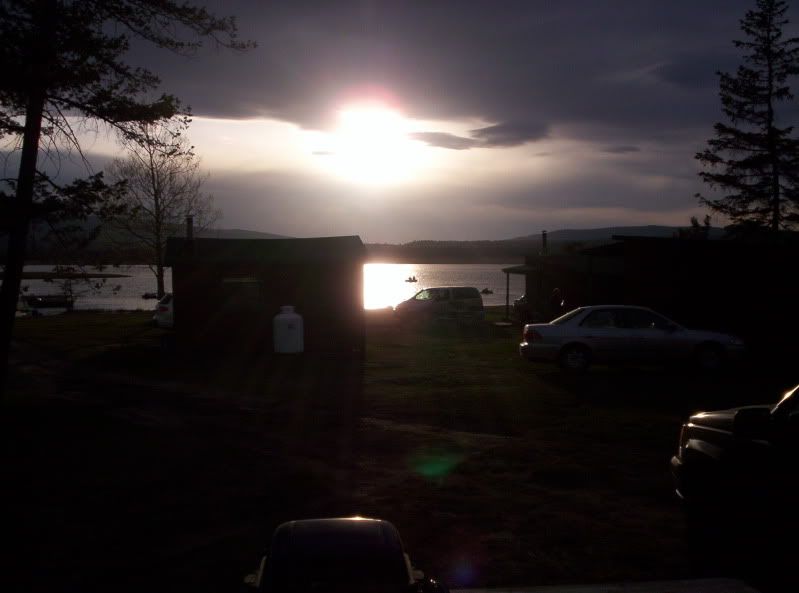 Dee loved the trip to the outlet creek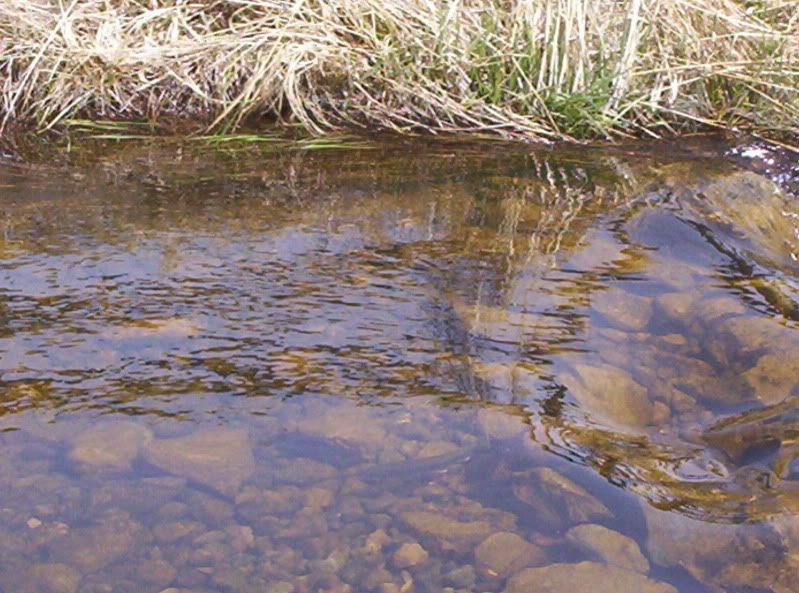 and all the spawning trout trying to jump the falls.