Discussion Starter
·
#1
·
Well, I decided today to hit the river despite what recent rainfalls. Conditions were great as far as color went, unfortunately, my inexperience on your local flow, left me scratching my head many times, while searching for steel.
I have only fished the river for springs a handful of times, and haven't familiarized myself enough to know where to go. I literally had no idea where to go so I pretty much did a rock paper scissors with myself and chose a pull off, and started fishing and walking. It was a great day even though I came up skunked, but got to see a stretch of water I have never seen before. I'm sure this area looks familiar to many of you. (I am putting my new camera to some good use now :thumbup: )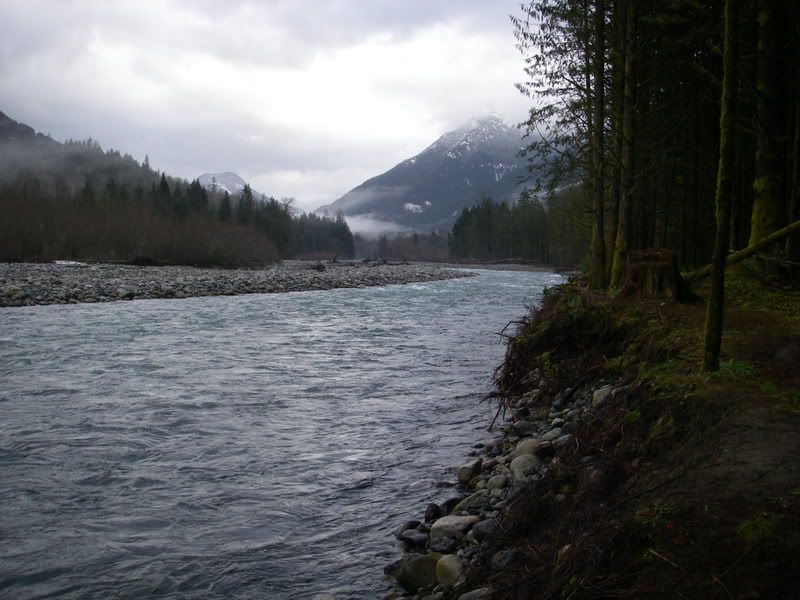 I also had a great opportunity to try out the new camera for some underwater shots. I came upon a few fish in a small side channel and thought I would see how this camera did. The fish were probably about 6-8 feet away from the bank, so I held the camera down in the water, point and shoot....
Couple of fish that have seen better days, but definitely on their way to the recycler...
sorry not a bright shiny chrome fish for the pic, but I was just impressed at how this camera worked so I had to share.
O well, maybe next time I will be blessed with an opportunity that so many of you have shared about on this river. For now, I will have to chalk it up to a great day of trying to learn one of your local flows.
Thrasher