Discussion Starter
·
#1
·
Chum 8888 and I also gave it a go at first light. We managed to each hook about a half dozen fish and I landed this nice chrome bullet that weighed 16 pounds gutted.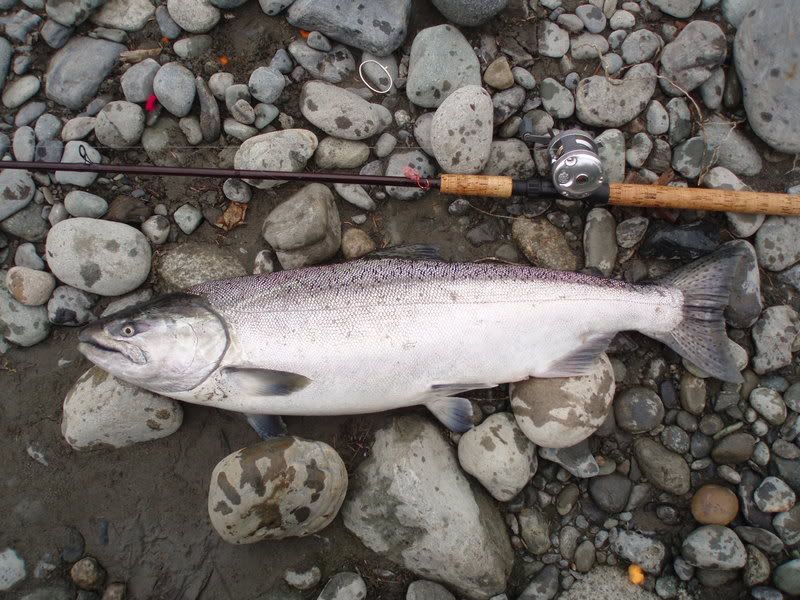 My "mentor" also joined us a bit later and he tagged into a couple of chrome bars. He had one bend his no. 4 gammy right at the beach and pop goes the hook!
Chum 8888 is going to be curing up some smokin' roe! Hook & Britguy - you met Chum 8888 last week..and yes, I landed her on 10 lb flurocarbon (you'd think I'd learn my lesson by now). Btw - water was in nice shape - but the rain started coming down in the afternoon. Hope the visibility stays OK...