Discussion Starter
·
#1
·
Decided with this weather we were having that would probably be a good idea to spend some time on the Cow, ya just cant beat the Tuesday crowds :thumbup:
Hit the first pool at first light and it was cold! not too much moving around and eyes icing up every few casts. We fished till the sun started to show then moved on. We hit the next spot and continued flipping casts in the sunshine which was far better than the first couple hours! 8)
I had lost confidence in the single egg/wool combo (which is the go to) cause I had some stuff go on but just couldnt hook them. I decided to stand in the sun for a sec and have a smoke and decided to go back to the basics.... there had to be something there. While on my break the creel survey guy came up and I was informed again that there just isn't much going on in that system. They headed off and I got back at her, this time I was flipping the simple wool tie.
First cast afterwards: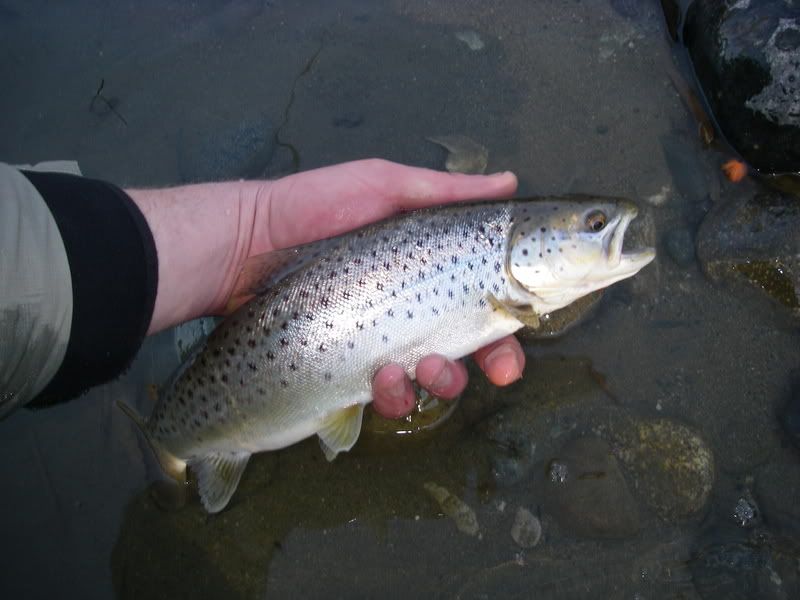 Was pretty stoked about the little brown round 12 inches, was the first that I have actually caught even though it seems everyone I know gets them when I am there.
The next cast the float dives at the same spot and set the hook and nuthing. Thinkin that it was a fish I cranked it in quickly to recast...........while reeling it in, it gets heavy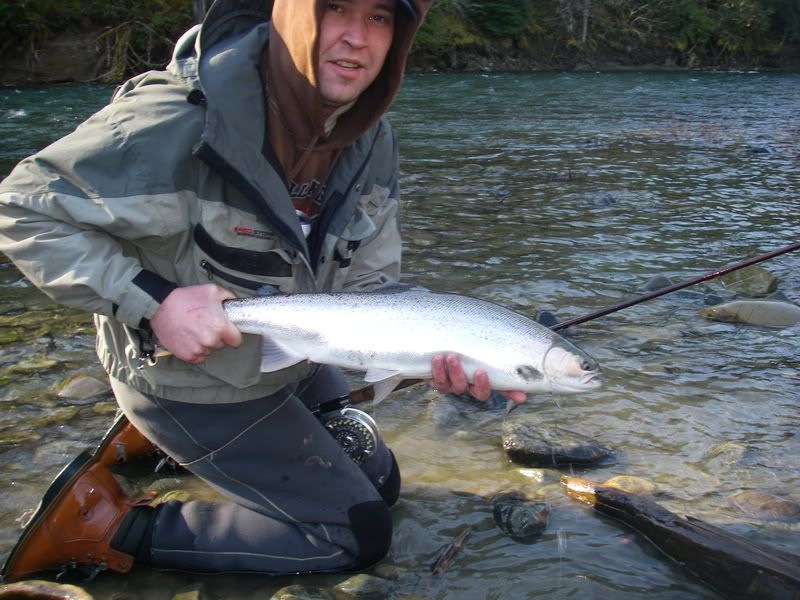 A nice 6lb fresh wild doe to show for it :
;D
Then shortly after I ran into Ribs next title and thought I would stick it up here too just for S & G's :happy:
we ended the day where we started thinking that the warmer weather might get something to go.... My bud hooked up in the tailout and after a couple spins she was gone
All in all not too much fish in the system and will hopfully pick up soon, a good sign though was the 2 steels we had on were both really fresh so...........